Travis Kelce praises Taylor Swift and dishes on their romance in new podcast
Kansas City, Missouri - Travis Kelce has officially broken his silence after he and Taylor Swift dominated social media with apparent confirmation of their rumored romance.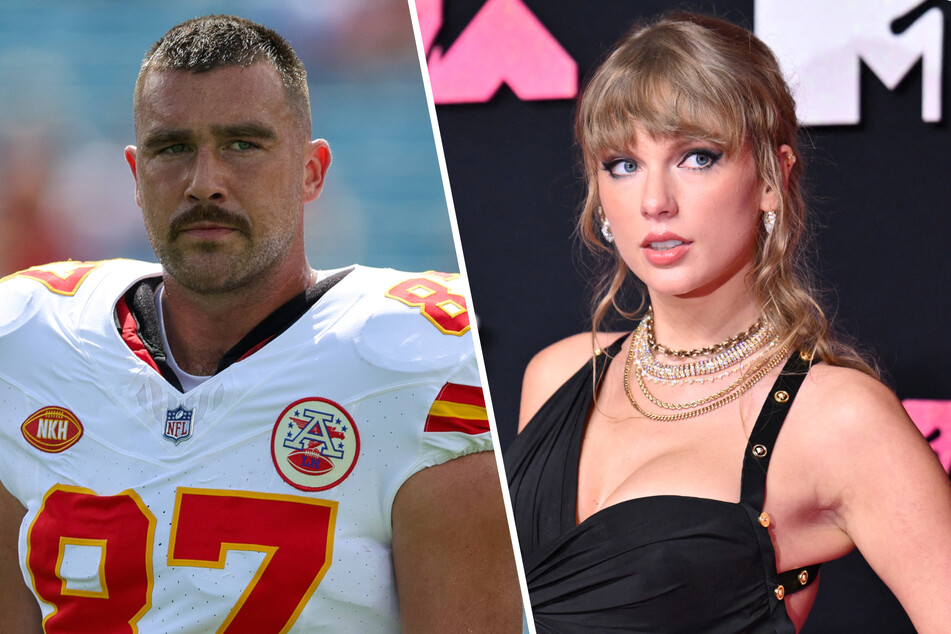 The 33-year-old Chiefs tight end and his brother, Jason, returned on Wednesday for the latest episode of their weekly podcast, New Heights, presented by Wave Sports + Entertainment.
While the episodes typically focus on the details of the pair's respective NFL games, this week's episode was naturally impacted by the internet-breaking elephant in the room, Taylor Swift.
Though they saved the discussion of the Chiefs for about halfway through the episode, Travis addressed the buzz head-on and acknowledged his role in kick-starting the speculation in the first place.
"I know I brought all this attention to me," he said. "I did the whole friendship bracelet thing and told everyone how butthurt I was that I didn't get to meet Taylor."
That attention has certainly reached a fever pitch in the aftermath of Sunday's game, with Travis revealing that he's had paparazzi swarming his house lately.
The Super Bowl Champ had nothing but praise for Taylor's appearance at the game, saying, "Shout out to Taylor for pulling up. That was pretty ballsy."
"I just thought it was awesome how everybody in the suite had nothing but great things to say about her, you know, the friends and family," he said. "She looked amazing, everybody was talking about her in great light, and on top of that, the day went perfect for Chiefs fans."
Travis Kelce shouts out Taylor Swift after debut at Chiefs game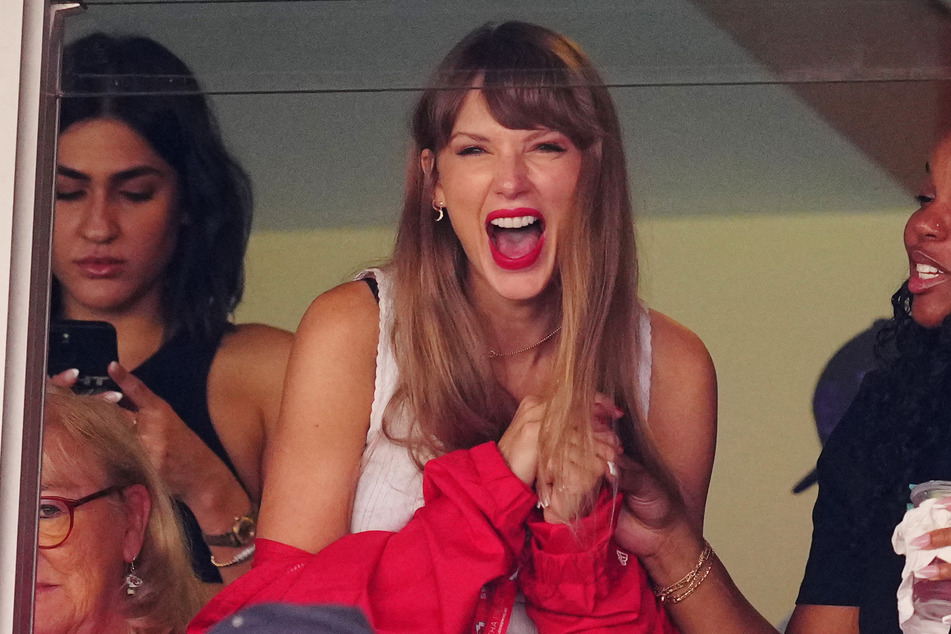 Travis continued on to share his appreciation for Taylor's enthusiasm during the game, praising her animated reactions to his touchdown and her high-fives with his mom, Donna, in the suite.
As for the pair's viral exit from the stadium in the athlete's convertible, Travis showed a bit of Swiftie knowledge as he jokingly called it "the getaway car."
Though he's willing to address the ongoing chatter, he emphasized that from this point forward, he's going to keep the details about their relationship to a minimum.
"What's real is that it is my personal life, and I want to respect both of our lives," the Catching Kelce star said. "She's not in the media as much as I am doing this show every single week and having fun during the NFL season on others guys' shows."
"I sure as hell enjoyed this weekend, so everything moving forward, I think me talking about sports and saying 'Alright now' will have to be where I keep it."
Cover photo: Collage: IMAGO / USA TODAY Network & ANGELA WEISS / AFP