Donald Trump calls himself a "warrior" in grim CPAC speech to underwhelming crowd
Washington DC - Former President Donald Trump made his highly anticipated appearance at the Conservative Political Action Conference (CPAC) and gave a fiery speech to a mostly empty room.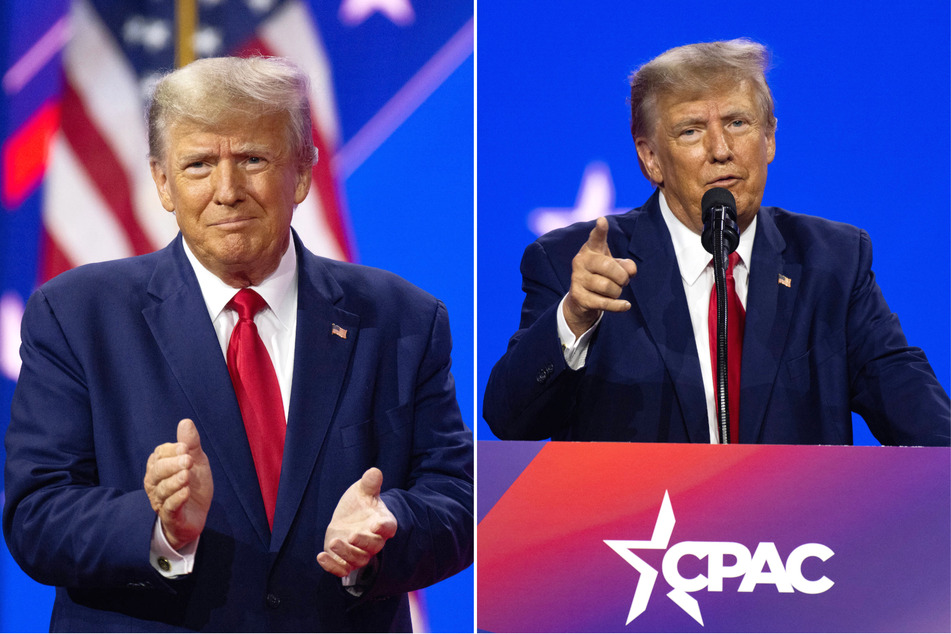 Saturday marked the final day of the event, and while attendance this year was much smaller than in past years, reportedly reaching a high of 2,028, one thing was certain: nearly everyone was there to see Don.
Trump spoke for more than 90 minutes, most of which was used to paint a grim picture of America without him, pleading for his base to help secure him four more years in the White House.
"With you at my side, we will demolish the deep state," he explained, adding, "We will expose and appropriately deal with the RINOs [Republicans in name only]. We will evict Joe Biden from the White House. And we will liberate America from these villains and scoundrels once and for all."
The former 45th president repeated his unsubstantiated claims that the 2020 election was stolen from him, and stressed that Republicans must "change our thinking" if they plan on "beating the Democrats at their own game."
"That means swamping the left with mail-in votes, early votes, and Election Day votes," he urged.
He also claimed that current president Joe Biden is leading the US into "oblivion," and that he is the only Republican with the ability to fix the country.
"In 2016, I declared: I am your voice. Today, I add: I am your warrior," Trump stated. "I am your justice. And for those who have been wronged and betrayed: I am your retribution."
Donald Trump speaks on Covid, transgenderism, and the future of the Republican Party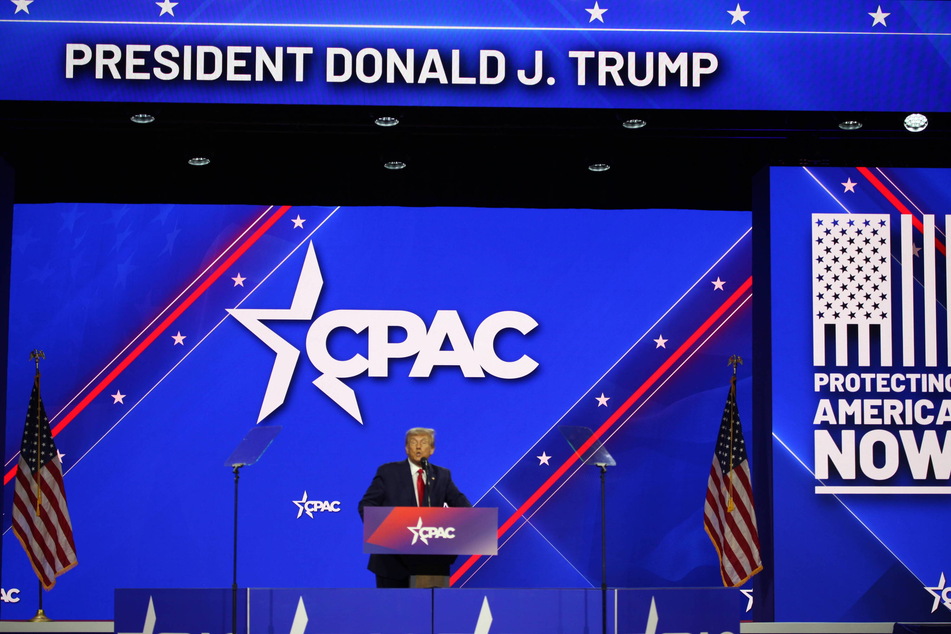 Donald Trump continued his speech, touching on everything from holding China accountable for "unleashing the 'China Virus' upon the world" to attacking members of his own party.
"We had a Republican Party that was ruled by freaks, neocons, globalists, open border zealots, and fools, but we are never going back to the party of Paul Ryan, Karl Rove, and Jeb Bush," he said.
Trump shared how he would handle transgender people if he was reelected, vowing to enact measures "prohibiting child sexual mutilation in all 50 states," and to "keep men out of women's sports."
He also told reporters that he "won't even think about leaving" if he is indicted in any of the ongoing state and federal investigations he currently faces, adding it will "enhance my numbers, but it's a very bad thing for America. It's very bad for the country."
His speech served as a rallying cry to his cult-like base, warning them that the fight to "make America great again" has just begun.
"This is the final battle – they know it, I know it, you know it, everybody knows it. Either they win, or we win," Trump said.
"And I promise you this: If you put me back in the White House, their reign will be over, and America will be a free nation once again."
Donald Trump is leading the Republican party
Every year at CPAC, an annual presidential straw poll is taken. This year, Trump proved he is still the leader of the Republican Party by gaining 62% of the vote.
Governor Ron DeSantis, who was not at the event but is seen as Trump's biggest rival in the Republican primaries, managed to get 20%, while Nikki Haley, the second Republican following Trump to announce her bid for president, polled at 3%.
The crowd was overwhelmingly there to specifically see Trump, and his doom and gloom message about the state of the country seemed to resonate quite well. Supporters of his even heckled Haley on Friday after her speech, chanting "Trump 2024" as she took photos with fans.
It will be interesting to see if Trump can maintain his hold on the Republican party as the primaries inch closer.
Cover photo: Collage: IMAGO / MediaPunch