Donald Trump supporters heckle Nikki Haley at CPAC
Washington DC - Presidential hopeful Nikki Haley gave a speech at the Conservative Political Action Conference (CPAC), but was met afterward with heckling by unruly Donald Trump supporters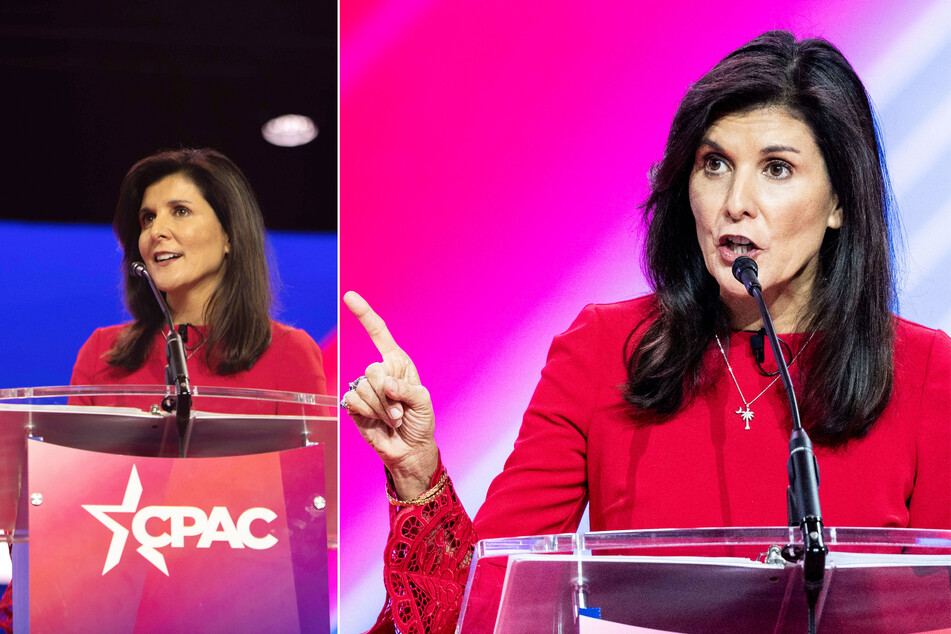 The former South Carolina governor hit the stage on Friday to give a preprepared speech, attacking everything from Joe Biden and liberals hell-bent on "destroying America," to pushing for mandatory mental competency tests for politicians over 75 years old.
She even dug into "woke" culture, while at the same time touting the fact that she is a woman and the child of immigrants.
"America is not a racist country," she boldly stated, adding that she will "get the self-loathing out of our schools."
In a video clip taken as Haley was leaving the ballroom following her speech, she was confronted by supporters of Trump who shouted "Trump 2024!" as Haley took photos with fans.
One MAGA enthusiast aggressively tried to start a chant of the former president's name, but reluctantly stopped after a bystander yelled back "Conservatives lose when we fight each other."
It turns out that the majority of those in attendance at the event, which saw considerably smaller numbers than in the past, were there to see and support Trump. He will speak at the four-day event on Saturday afternoon.
Conservative radio show host John Fredericks told The Hill, "I'm not at CPAC. I'm at TPAC."
Another Trump supporter told ABC News that he would only ever consider voting for Haley if Trump was running, adding, "It's Trump first before anyone."
Nikki Haley and the long road ahead facing Donald Trump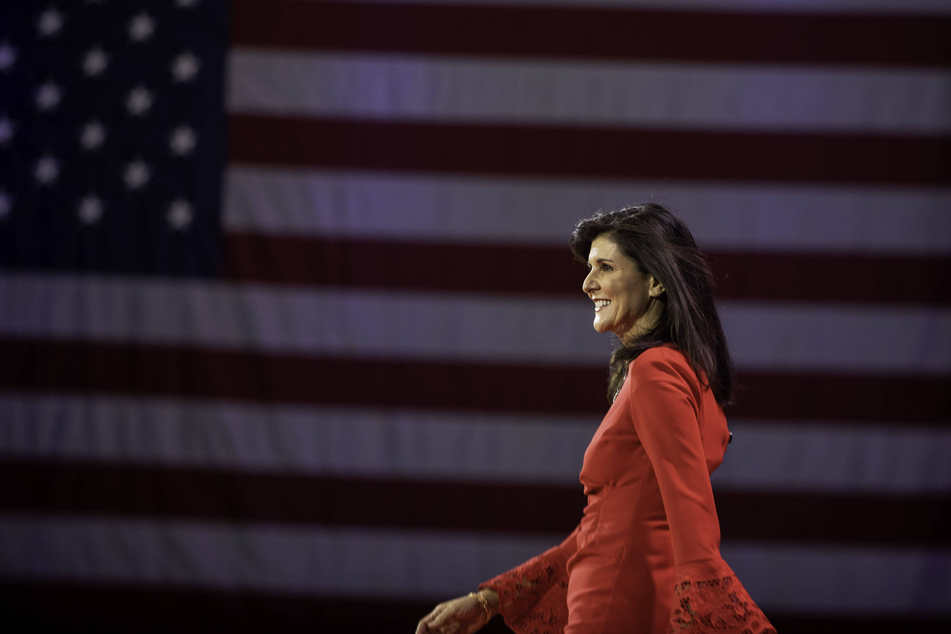 Nikki Haley has had a rough start ever since she joined the 2024 presidential race back in February.
During Trump's presidency, she served as his Ambassador to the United Nations before abruptly resigning from the position. After she announced her big, Trump immediately went on the offensive, criticizing a handful of her past policy positions and notably taking offense to a resurfaced video where she said she wouldn't run in 2024 if he did.
Despite his shameless attempts to tear her down, she has gone out of her way to not say anything bad about him. She didn't mention him at all in her CPAC speech, and in several interviews she has refused to point out differences between them.
Cover photo: Collage: IMAGO / ZUMA Wire