Donald Trump New York fraud trial live: Trump slams "disgrace" case as Day 1 wraps up
New York, New York – Former President Donald Trump is appearing in a New York City court on Monday as a civil fraud trial against him and two of his sons kicks off, with the case threatening the Republican's business empire as he campaigns to retake the White House. Here's the rundown and live updates.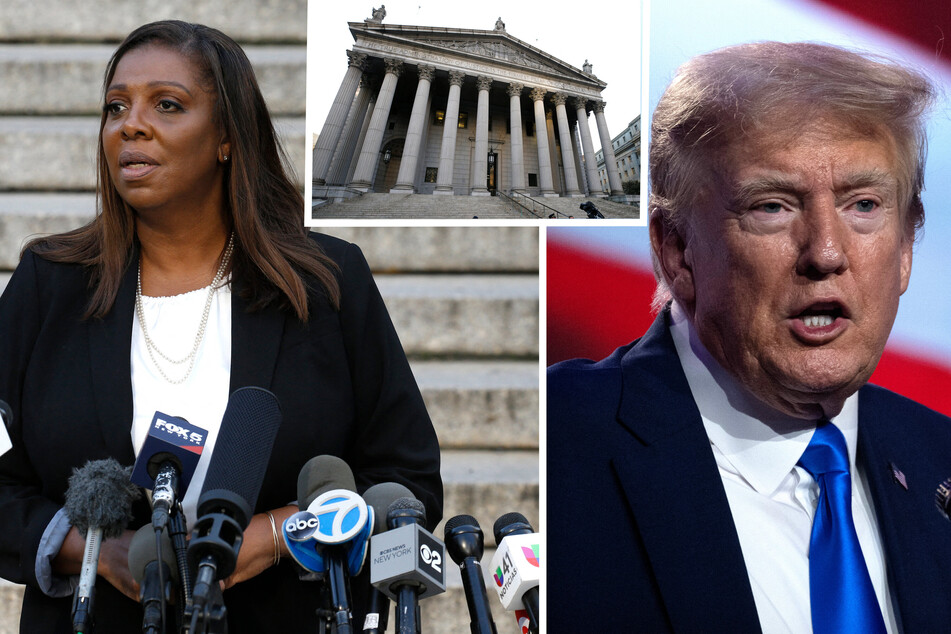 Donald Trump said his civil fraud trial is a "sham" and called the state attorney general Letitia James who brought the case a "horror show."
Also calling the trial a "scam," Trump told reporters outside the courthouse on Monday that the judge in charge was a "rogue judge."
Former President Donald Trump goes on trial in New York Monday in a $250 million lawsuit that could alter the personal fortune and real estate empire that helped propel Trump to the White House.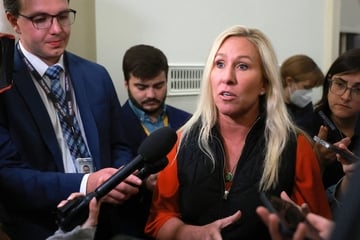 In Monday's case, Judge Arthur Engoron has already ruled that Trump and his sons Eric and Don Jr. committed fraud by inflating the value of the real estate and financial assets of the Trump Organization for years.
New York Attorney General Letitia James is now seeking $250 million in penalties and the removal of Trump and his sons from management of the family empire.
"I'm going to Court tomorrow morning to fight for my name and reputation," the 77-year-old wrote on his Truth Social platform on Sunday confirming he would appear in person. "This whole case is a sham!!!"
What is Trump being sued for in New York?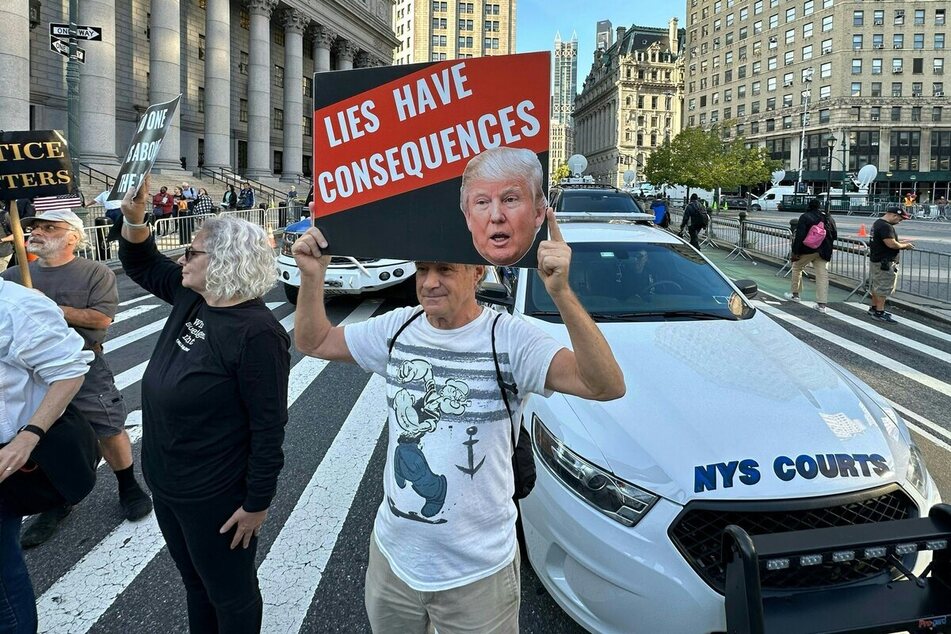 In addition to this civil case, Trump also faces several major criminal proceedings in the months ahead.
In the New York civil case, Engoron ruled that Trump, his two eldest sons and other Trump Organization executives lied to tax collectors, lenders and insurers for years in a scheme that exaggerated the value of their properties by $812 million to $2.2 billion between 2014 and 2021.

As a result, the judge revoked the business licenses that allowed the Trump Organization to operate some of its New York properties.
Actually enforcing such penalties would be "a major blow to Donald Trump's ability to do business in the State of New York going forward," Will Thomas, a professor of business law at the University of Michigan, told AFP.
Under that kind of pressure, Trump – who made his reputation and fortune as a real estate mogul in the 1980s and had promised to bring his cut-throat industry tactics to the Oval Office – could eventually lose control over many of his company's flagship properties, such as his 5th Avenue Trump Tower in Manhattan.
According to Attorney General James, a Democrat, Trump's own apartment in that building is among the spaces that were fraudulently overvalued – it was listed as three times bigger than its true size.
Another Manhattan building, at 40 Wall Street, was overvalued between $200-$300 million in financial disclosures, James alleges.
Trump's luxury Mar-a-Lago resort in Florida – the site of the classified documents drama – and several other Trump Organization golf clubs also appear in James's complaint.
Trump New York fraud trial proceeds
Trump has repeatedly dismissed the New York civil allegations, calling James, who is Black, "racist," and labeling Engoron "deranged."
On his Truth Social platform, Trump claimed there was no "wrongdoing" in his actions of "fully paying back sophisticated Wall Street Banks in full, with interest, with no defaults, and with no victims."
There are likely to be dozens of witnesses called to testify at the trial, including Trump himself, and former financial director of the Trump Organization Allen Weisselberg, who served time in prison after pleading guilty to tax fraud in a separate case brought against the business.
Trump's children Eric, Don Jr. and his oldest daughter Ivanka – who was initially also targeted by James's complaint but ultimately not prosecuted – are also likely to present their own testimony.
Trump's former lawyer Michael Cohen – now an outspoken critic of the former president – and officials from certain Trump-linked financial institutions are also expected to appear.
UPDATE, 11:55 PM EDT: Two sides give opening statements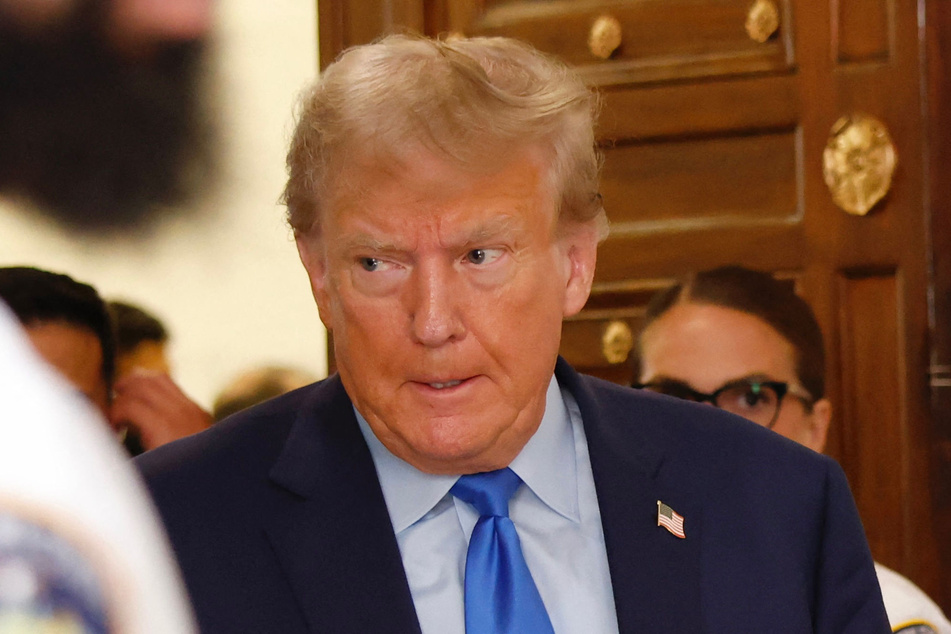 According to live reports from inside the courtroom, both the state of New York and Trump's team have delivered opening statements.
The attorney general's office will seek to prove and "will establish that the defendants engaged in repeated, persistent illegal acts in the conduct of business," they said.
Kevin Wallace, the attorney general's lawyer, said at the end of his statement that while it may be one thing to inflate net worth for Forbes Magazine and a television audience, "you cannot do it while conducting business in the State of New York."

Trump has reportedly been sitting with arms folded, often "shaking his head in disagreement" at timed looking "angry, and also bored."
UPDATE, 12:40 PM EDT: Trump and his son's camp hit back
Alina Habba, Trump's lawyer, has defended the Trump Organization's practices, saying there was no "conspiracy" and the company was just "doing business."
A lawyer for Eric Trump and Donald Trump Jr. then defended there were no "material" misstatements in the company's financial reporting.
UPDATE, 1:45 PM EDT: Trump slams trial as a disgrace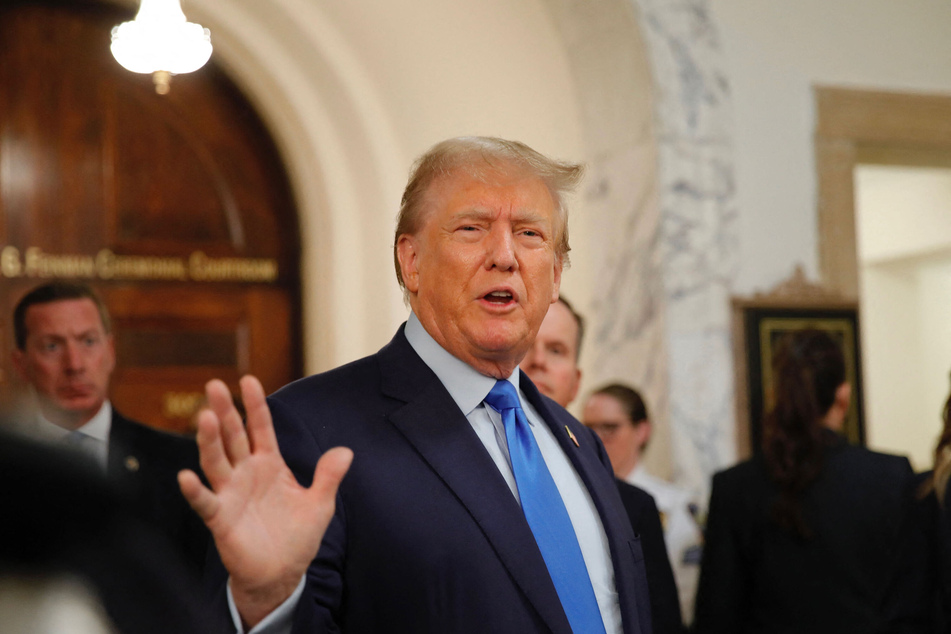 As he left the courtroom for a lunch break, Trump stopped and spoke to reporters, slamming the case and calling it "a disgraceful trial put forward by an attorney general who is corrupt."
"We are wasting our time with this trial with a Democrat judge from the clubhouses; it's a disgrace," Trump said. "They ought to look for the murderers and the killers that are all over New York, killing people."
"This is a judge that should be out of office," he added. "This is a judge that some people say could be charged criminally for what he's doing."
UPDATE, 3:45 PM EDT: First witness takes the stand in Trump Org trial
The trial resumed after lunch with lengthy testimony from first witness Donald Bender, the accountant for the Trump Organization. He will go into financial statements over the years.
Trump is still seated at the defense table.
UPDATE, 5:02 PM EDT: Trump New York trial Day 1 wraps up
Bender's testimony was wrapped up around 4:30 PM and will mark the end of Day 1 in a long battle, which will resume on Tuesday morning.
Cover photo: Collage: JOHN LAMPARSKI & KENA BETANCUR / AFP