Donald Trump shares fake AI photo of himself praying ahead of controversial Waco rally
Palm Beach, Florida - It seems Donald Trump is trying to rally up support from the evangelical members of his base as he gears up for a controversial rally in Waco, Texas this weekend.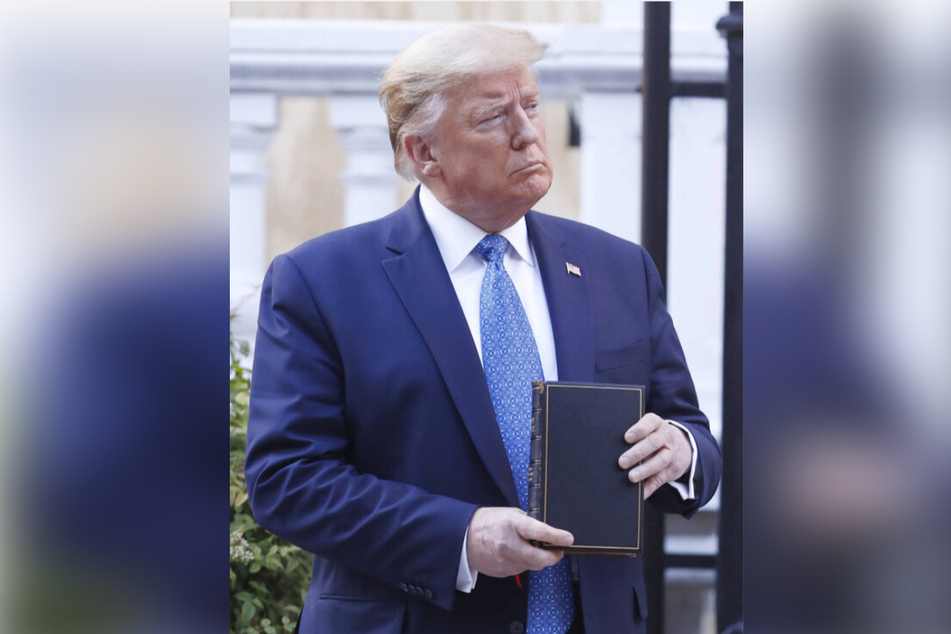 When the worlds of Donald Trump and the Real Housewives collide!
On Thursday, the former president shared on his Truth Social platform a screenshot of a social media post from Siggy Flicker, a former star of the show Real Housewives of New Jersey.
She urged everyone to "pray" for Trump and his family, and included an image generated by Artificial Intelligence (AI) of the man himself, knelt down in prayer, as a holy beam of light shines down on him.
Ever since Trump made the unfounded claim last weekend that he would be arrested on Tuesday in relation to the probe into hush money he allegedly paid to porn star Stormy Daniels to hide an affair, the internet has had a field day.
Users across Twitter have been sharing AI generated images of Trump surrounded by cops, fighting arrest, and even sitting in a jail cell.
Many of the images look remarkably real and have managed to even fool some users. The fad has become incredibly popular, with some posts having millions of views.
Trump seems to have used the image in his efforts to once again appeal to the religious side of his base, an essential demographic that helped him get elected in 2016, and may help him again if he plays his cards right.
He is playing those cards against a particularly-timed visit to Texas this weekend.
Donald Trump gets criticized for hosting a rally in Waco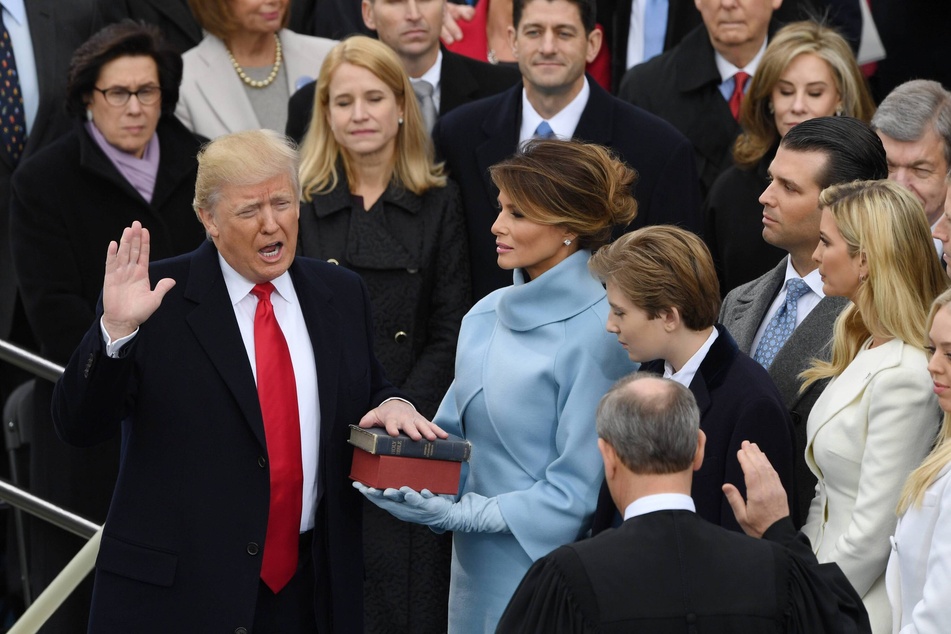 Trump has scheduled the first official rally for his 2024 campaign for this Saturday in Waco, Texas at the city's local regional airport, according to The New York Times.
He has made speeches in January and March after announcing his run for president again in 2024.
His visit on Saturday will come in the wake of the 30-year anniversary of an infamous shootout in Waco that took place between federal agents and members of the Branch Davidian church at a compound, which resulted in over 80 casualties.
The Texas church still exists, and its current pastor, Charles Pace, preaches that Trump is "the anointed of God," and "the battering ram that God is using to bring down the Deep State of Babylon."
Pace also likens Trump to David Koresh, the former leader of the group that died during the shootout, and was known for pushing far-right conspiracy theories to his followers.
Some have criticized the Trump campaign for the appearance's insensitive timing, drawing parallels between the former president's own cult-like following and leadership and that of the Branch Davidians, who still serve as a strong far-right influence in the area.
Even Trump's estranged niece has protested the move amid him appearing to incite violence in his posts this week.
"It's a ploy to remind his cult of the infamous Waco siege of 1993, where an anti-government cult battled the FBI," Mary Trump shared on Twitter. "Scores of people died. He wants the same violent chaos to rescue him from justice."
Mary has orchestrated an effort to get online users to register for tickets for the event without plans to go, in hopes that a noticeable amount of seats will be empty when Trump takes the stage to speak. A similar plan was carried out by TikTokers at a Trump rally in June 2020.
Steven Cheung, Donald Trump's campaign spokesperson, defended the decision to host an event in Waco, stating the location is ideally "close to all four of Texas' biggest metropolitan areas - Dallas/Fort Worth, Houston, Austin, and San Antonio."
The attendance at the event remains to be seen.
Cover photo: Collage: IMAGO/ZUMA Wire & MediaPunch