Donald Trump slammed by Ron DeSantis in new campaign ad
Tallahassee, Florida - Donald Trump was the primary target of a new ad from a super PAC supporting Florida Governor Ron DeSantis that ripped on the former president for attacking his fellow Republicans.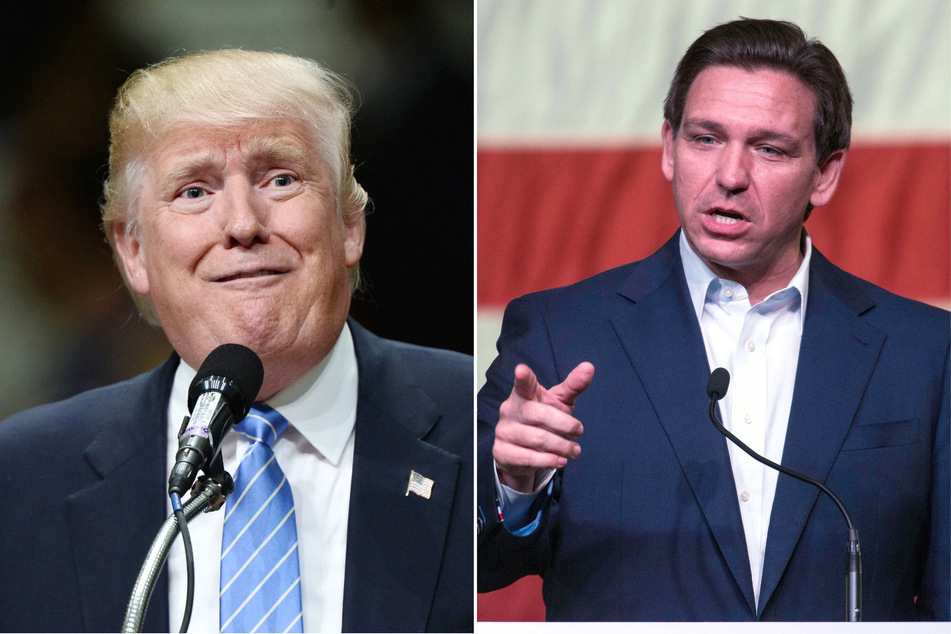 The video, titled "Fight Democrats, Not Republicans," from the Never Back Down PAC aired during Fox News Sunday, marking the first time DeSantis's camp has taken shots at Trump.
"Donald Trump has been attacked by a Democrat prosecutor in New York," the narrator says in the ad, referencing Trump being criminally charged with 34 counts of fraud. "So, why is he spending millions attacking the Republican governor of Florida?"
The ad continues on to claim that "Trump's stealing pages from the Biden-Pelosi playbook, repeating lies about Social Security."
According to Axios, the Trump super PAC Make America Great Again put out its first attack ad against DeSantis in March, criticizing the governor's stance on Social Security.
The group's most recent ad shows an actor eating pudding from a cup with his fingers and argues that DeSantis "has his dirty fingers all over senior entitlements."
The ad references a Daily Beast article that claims the governor ate a cup using only three fingers, which DeSantis said he doesn't "remember ever doing."
Ron DeSantis is the biggest threat to Donald Trump and his campaign
While DeSantis has yet to formally confirm he's running, he is already seen by many as Trump's biggest rival for the Republican ticket. Since Trump announced his campaign back in November, he has managed to fundraise massive amounts of money and gain a significant lead over DeSantis in the polls.
Trump regularly insults the governor during speeches and on his Truth Social platform, but DeSantis has been more hesitant to engage back.
The new ad just may hint that the Governor's long-awaited announcement is right around the corner.
Cover photo: Collage: IMAGO / UPI Photo & ZUMA Wire