Ron DeSantis chimes in on extradition after Trump indictment
Tallahassee, Florida - Florida Governor Ron DeSantis weighed in on the indictment of former President Donald Trump and gave his Republican rival full backing.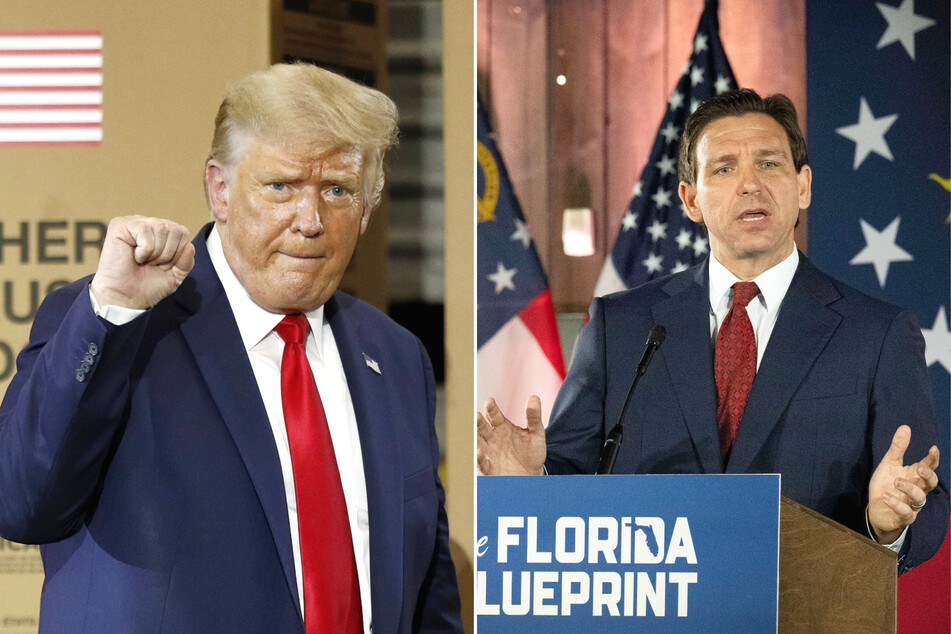 DeSantis was among the many, many people sharing their thoughts shortly after news of the indictment broke, parroting other Republican's talking points that argue the Manhattan grand jury's investigation into Trump is only politically motivated.
"The weaponization of the legal system to advance a political agenda turns the rule of law on its head," he said. "It is un-American."
DeSantis also took a leaf from the Trump playbook by attacking Manhattan District Attorney Alvin Bragg, whom he called "Soros-backed," a usual conservative dog-whistle.
While Trump resides in Florida, he must be brought to New York for arraignment next week, but law enforcement will have to go through DeSantis first.
"Florida will not assist in an extradition request given the questionable circumstances at issue with this Soros-backed Manhattan prosecutor and his political agenda," DeSantis declares.
The grand jury voted Thursday to proceed with indicting Trump, making him the first former president in US history to face criminal charges.
While the case remains sealed and the charges against Trump have yet to be publicly revealed, many Republicans have come to his defense. But as one of Trump's biggest political opponents at the moment, DeSantis' choice to stand by him raises a lot of questions.
Ron DeSantis can't insult Donald Trump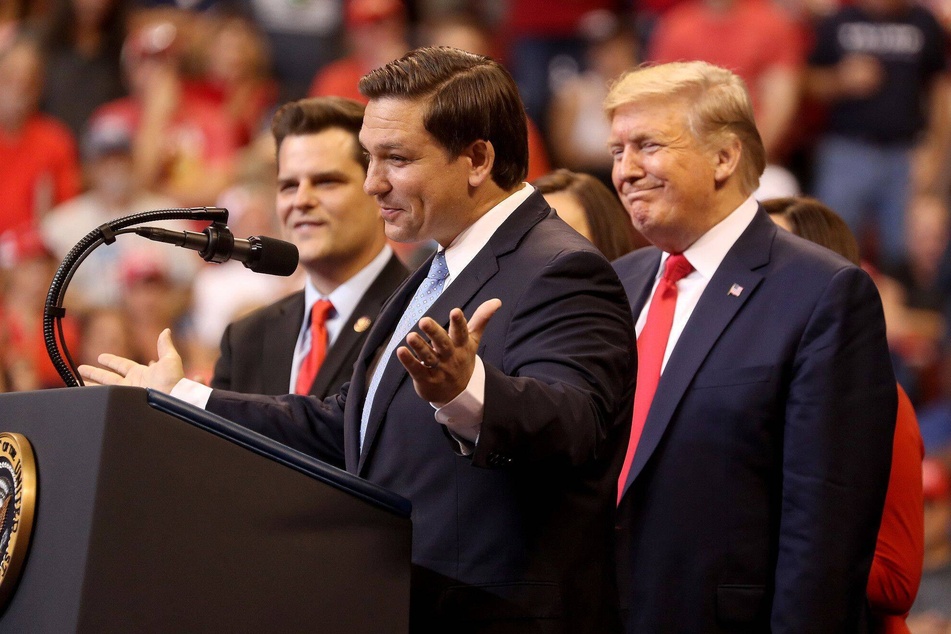 Donald Trump has become infamous for his ruthless attacks against those that oppose him and Ron DeSantis is no exception.
While DeSantis has yet to join the 2024 presidential race, he is expected to soon, and is seen as Trump's biggest competition.
Trump has spent the past few months insulting DeSantis, even going as far as accusing him of being a pedophile. DeSantis has repeatedly chosen to take the high road, until he recently tried a more offensive tactic.
Last week, when DeSantis was first asked about the indictment, he joked about Trump's predicament, stating, "I don't know what goes into paying hush money to a porn star to secure silence over some type of alleged affair. I just I can't speak to that."

He also said that while he did feel the investigation was politically motivated, he had "no interest in getting involved in some type of manufactured circus."
Overwhelmingly negative reactions to his comments showed that messing with the Trump base is still a dangerous game, which partly explains his response to the indictment.
Cover photo: Collage: IMAGO / UPI Photo & ZUMA Wire