Tulsa Race Massacre survivors will fight "until our last breaths" after reparations lawsuit dismissal
Tulsa, Oklahoma - The last three known living survivors of the 1921 Tulsa Race Massacre aren't going anywhere after Judge Caroline Wall's decision to dismiss their historic reparations case.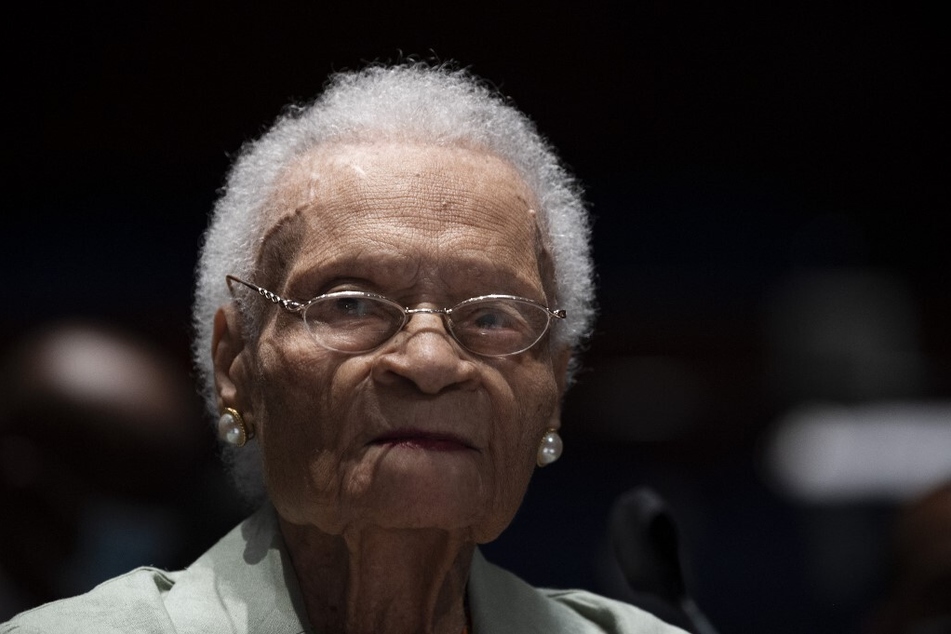 "After taking our case under advisement for the better part of two years and originally permitting the case to proceed just a year ago, Judge Wall strikingly backpedaled on her prior order permitting us, the three living survivors of the massacre, to proceed with our public nuisance litigation seeking justice for the continuing harms of the massacre," the survivors said in a statement, read by attorney Damario Solomon-Simmons during a Monday press conference at the Historic Vernon AME Church in Tulsa – the only Black-owned structure left standing after the attack.
The landmark lawsuit – filed on behalf of Viola Ford Fletcher (109), Lessie Benningfield Randle (108), and Hughes Van Ellis (102) – accused the City of Tulsa, Tulsa County, the Tulsa Regional Chamber, the Oklahoma National Guard, and other defendants of violating the state's public nuisance law. The groundbreaking approach allowed plaintiffs to avert potential issues over the statute of limitations for damages – a tool used to negate previous claims for redress.
Nevertheless, the defendants repeatedly tried to have the lawsuit thrown out. The case outlasted several attempts at dismissal, even after it was restricted only to survivors and not to descendants, before Wall dealt the fatal blow late last week. The conservative judge did not provide an explanation to the survivors or their legal representatives, who found out about the news from a reporter.
"Black Americans have not caused racial injustice, but we bear the burden of righting the wrongs of it – an unfair and unduly heavy burden," Fletcher, Randle, and Ellis said. "We as survivors and all of those who believe in racial justice will not sit quietly or passively to allow mistruths or injustice to persist."
The 1921 Tulsa Race Massacre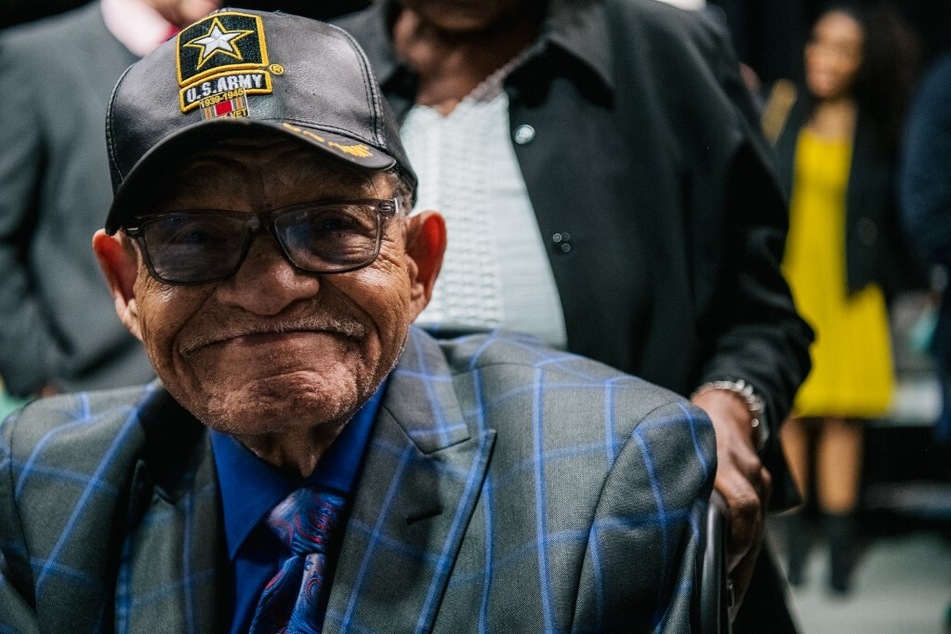 When they were just children, Fletcher, Randle, and Ellis lived through one of the worst acts of racial violence in US history – a nightmare that still lives with them to this day.
From May 31-June 1, 1921, a white mob, comprised of law enforcement officers and deputized civilians, went on a murderous rampage and burned down 35 blocks in the Greenwood District, known as Black Wall Street. White Oklahomans shot at fleeing Black residents and launched explosives from World War I-issue planes circling overhead – the first time bombs were ever dropped on American soil.
The Tulsa Race Massacre saw hundreds of Black residents killed and thousands forced to flee. White authorities tried to cover up the atrocity by destroying police records and burying bodies in unmarked mass graves.
To this day, survivors and their descendants have never received compensation from the federal, state, or local government for the horrors they experienced.
Instead, what they have gotten is more than 100 years of gaslighting as stark racial disparities persist across wealth, education, employment, housing, health, and the criminal legal system.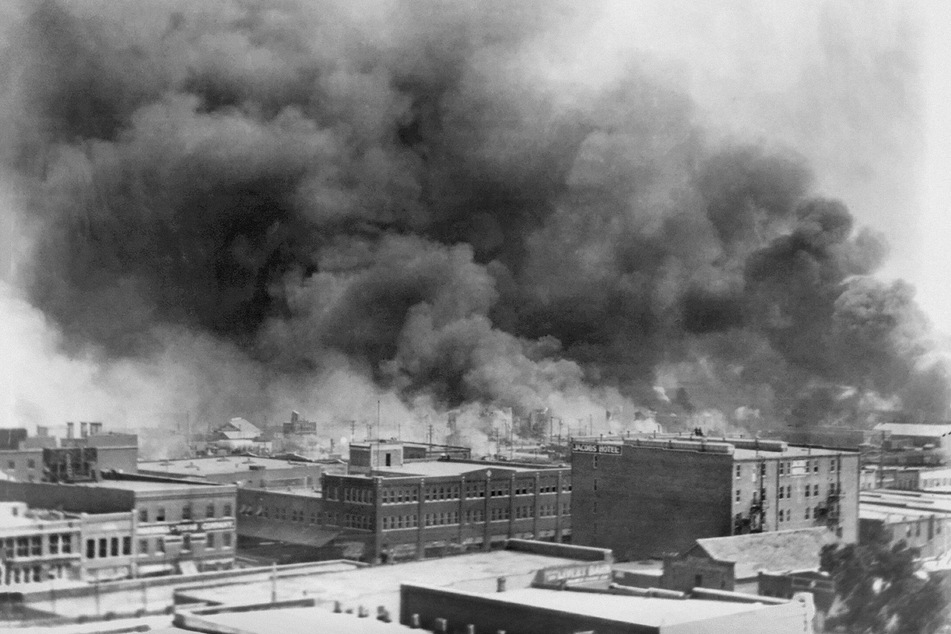 Next steps in the fight for justice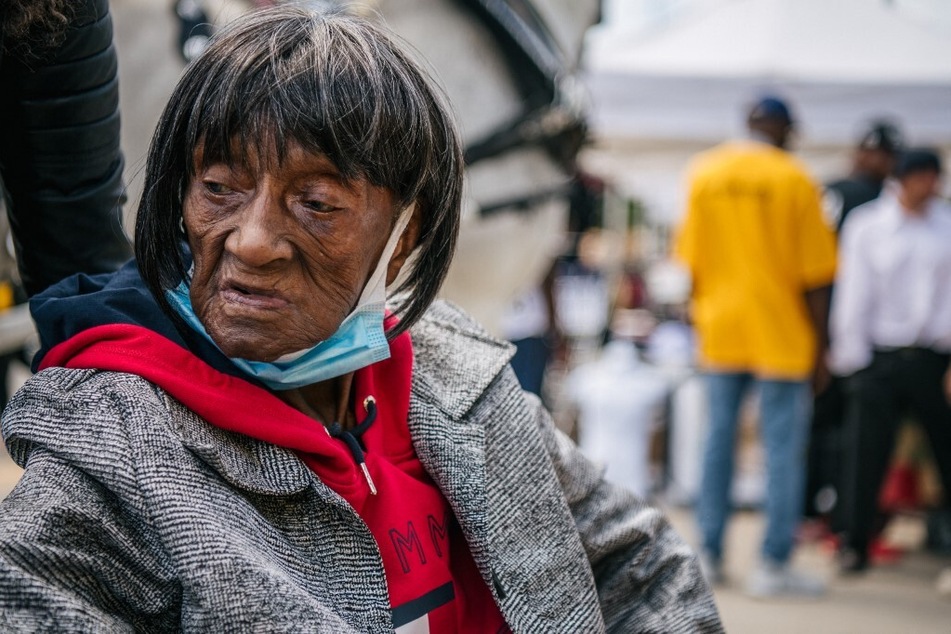 The Greenwood community remains baffled by Wall's unexpected decision to stop the public nuisance case from going to trial.
"It seems every time Black people seek justice in this community and this nation, the goal posts are moved," Solomon-Simmons lamented.
The Justice For Greenwood founder said he and his team will appeal Wall's decision before Oklahoma's conservative-majority Supreme Court. With the law and the facts on their side, he is confident in their chances of success.
Solomon-Simmons also called on President Joe Biden and the US Department of Justice to open a federal investigation into the massacre – a step all the more urgent given renewed attempts to whitewash Oklahoma's history of racial oppression.
Just one day before Wall's decision was released, Oklahoma Superintendent of Public Instruction Ryan Walters came under fire for suggesting that educators should not teach that the Tulsa Race Massacre was about race.
Tulsa's Republican Mayor G.T. Bynum on Monday expressed his appreciation that the reparations case was dismissed, saying, "I completely reject the notion that the citizens of Tulsa have benefited from the 1921 Tulsa Race Massacre."

Despite the obstacles in their path, the three survivors are undeterred in their struggle for accountability and repair.
"We will not go quietly," Fletcher, Randle, and Ellis insisted in their statement. "We will continue to fight until our last breaths. Like so many Black Americans, we carry the weight of intergenerational racial trauma day in and day out – a weight we cannot relinquish or cavalierly dismiss."
"We will not rest until there is justice for Greenwood."
Cover photo: Collage: JIM WATSON / AFP & BRANDON BELL / GETTY IMAGES NORTH AMERICA / GETTY IMAGES VIA AFP