Greg Casar leans on Elizabeth Warren at Austin event as Election Day nears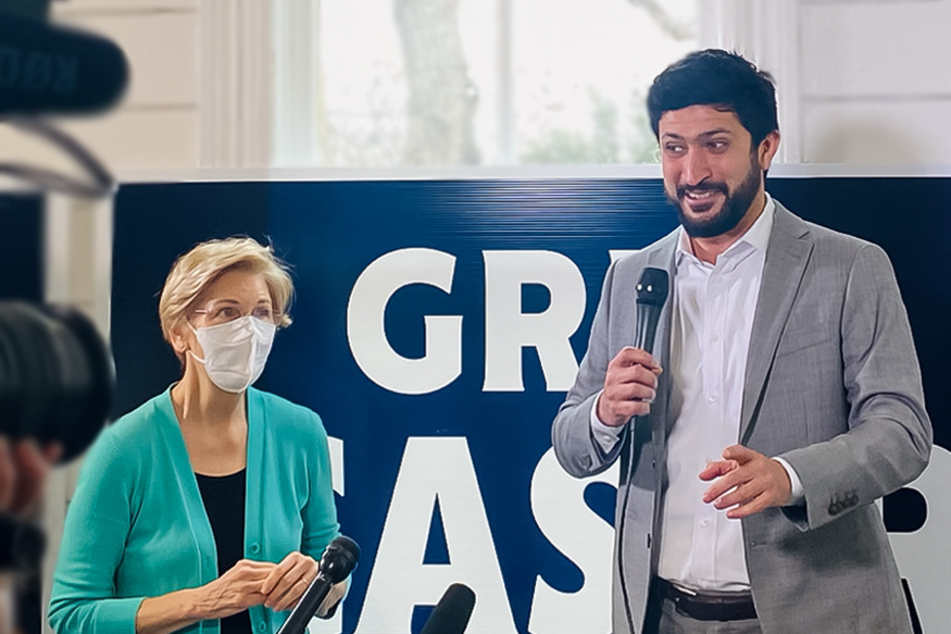 When you're running for Congress as a Progressive in a state like Texas, every endorsement counts, especially when it's from a seasoned politician like Warren.
When the senator from Massachusetts officially endorsed Casar in his bid for the Democratic nomination, it only made sense to capitalize on it, as the former Austin city council member did with Rep. Alexandria Ocasio-Cortez.
That's just what Casar and his campaign did with Warren at a Get Out the Vote event on Wednesday.
After a brief introduction and complimentary words by Casar himself, Warren took center stage at Ani's Day & Night in East Austin to tote the 32-year-old's success and speak on why he's just what Texas needs.
Warren started off by telling those in attendance that she "loves coming to Austin," which was met with resounding applause and several "woo-woo's!".
Aside from her love for the city and its vast culinary scene, Warren redirected her focus to Casar's run for Congress, which she deemed, "A very serious mission."
Warren vows Casar is ready to fight for Texans' human rights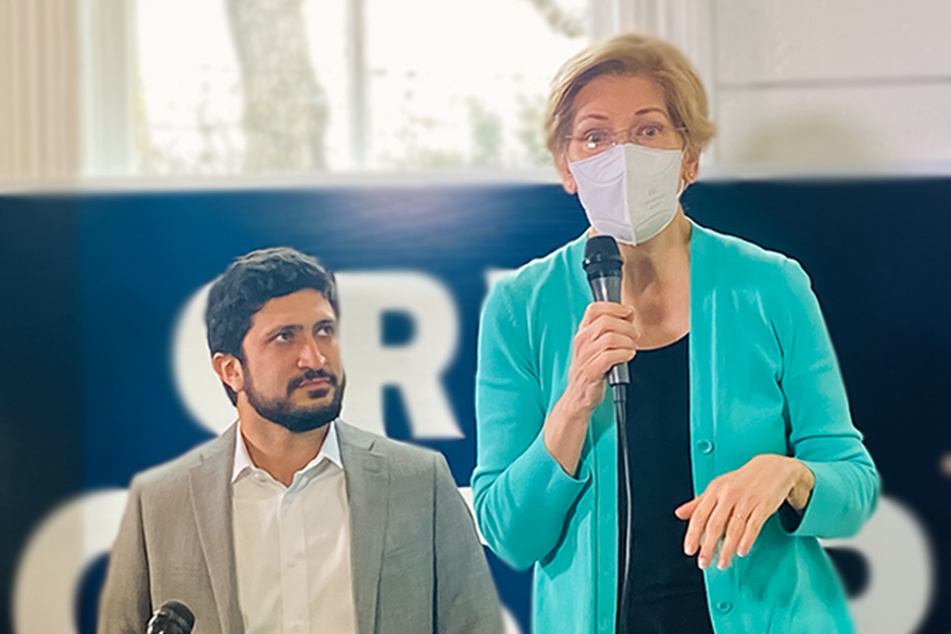 Her goal, she said, was to help get Casar the nomination in the Texas primaries, so he can win it all in November, and become the next representative for Congressional District 35.
"We have six more days until Austin and the rest of this district has a chance to be heard," Warren said.
Warren proceeded to speak about healthcare, a woman's right to choose, paying workers living wages, and the importance of making Roe v. Wade the "law of the land."
"We have a healthcare system, by the way, that right now, leaves more than one million people right here in Texas without any health insurance, without any coverage at all. Why? Because of policies made in Austin, and policies made in Washington DC," Warren said, adding, "It is time to fight back."
Warren rounded out her time by bringing focus back to the people, and the need for them to raise their voices and stand up against injustices by voting in the primaries.
"If we get the turnout, we put the wind in Greg's sails. And with that wind in his sails, he gets past the 50% mark in the primary. He then gets focused on the general [election], and he gets focused on being able to do his job in Washington," Warren told the crowd.
She continued, "Our democracy is worth it, our values are worth it, and our candidate Greg is worth it. We fight together, we stand together, we persist together, and we're gonna get this done together."
Early voting in the Texas primaries runs through Friday, with Election Day taking place on March 1 from 7 AM to 7 PM CST.
Cover photo: Taylor Kamnetz