SCOTUS tosses out Biden's student loan forgiveness plan
Washington DC - The US Supreme Court on Friday rejected President Joe Biden's plan to forgive millions of student loans, ruling the nation's chief executive did not have the legal authority to waive more than $400 billion owed to the government.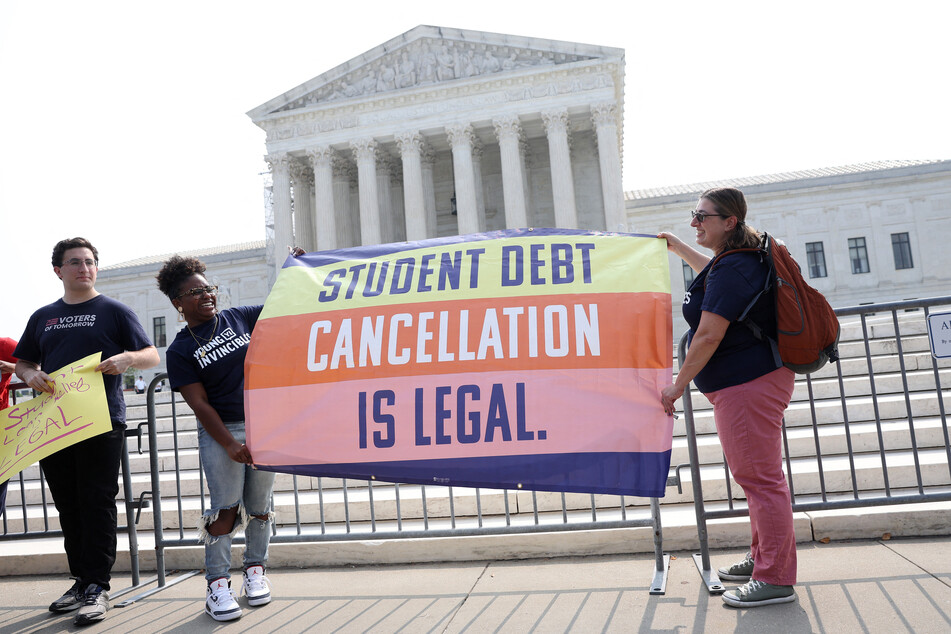 The Biden administration had asserted its right to cancel the student loans as part of its emergency response to the Covid-19 pandemic.
By a 6-3 vote, the court's conservatives said that only Congress could authorize such a large-scale cancellation of government-provided loans, and it had not done so.
Following the ruling on Biden's student debt relief program, Joseph Geevarghese, the Executive Director of Our Revolution, said in a statement: "Today's Supreme Court decision is a slap in the face for the 40 million working Americans who are being financially victimized by Wall Street's predatory student loan schemes.
"But President Biden doesn't have to let the pro-corporate majority on the Court get the last word. That's why Our Revolution is calling on the President to immediately implement 'Plan B' and invoke his power to deliver student debt relief under the Higher Education Act.
"President Biden won the presidency on a promise to ease the burden of college debt, and 40 million Americans are still counting on him to do everything in his power to deliver," Geevarghese said.

The heavy burden of student loans had become a major issue for Democrats.
As a candidate in 2020, Biden promised to forgive up to $10,000 in student loans for many young borrowers, but he did not seek legislation from Congress when it was under Democratic control.
Biden's student loan forgiveness plan and the HEROES Act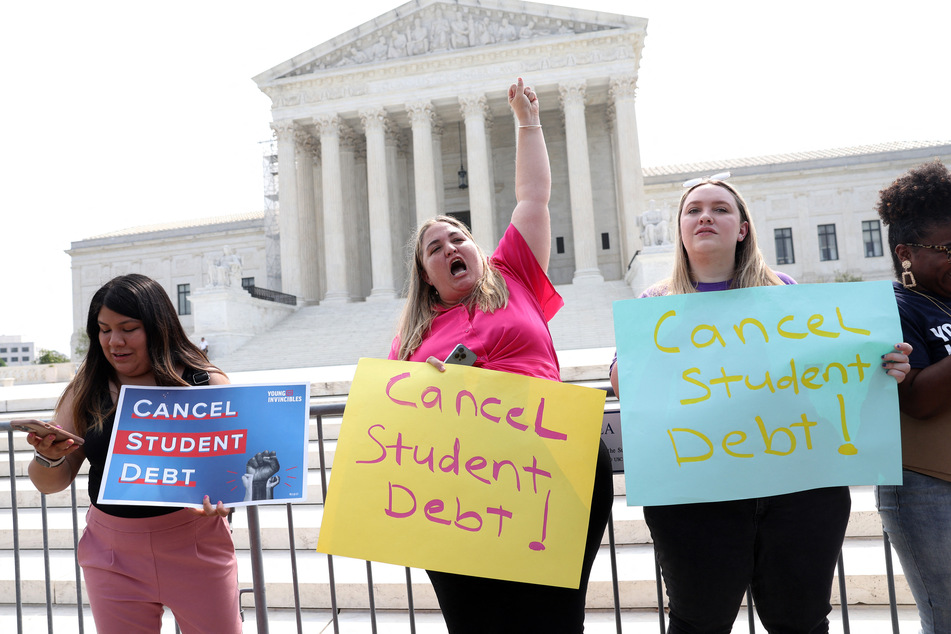 Last year, with the end of the pandemic in sight, President Biden joined Education Secretary Miguel Cardona to announce the government – as part of its Covid-19 response – would forgive $10,000 of most outstanding student loans and up to $20,000 for those who came from low-income families
About 26 million borrowers applied for relief. If put into effect, the program is projected to cost more than $400 billion.
But its legal status of the policy had remained in doubt. It rested on a law passed unanimously by Congress in 2003 at the time of the Iraq War. Dubbed the HEROES Act, it said the Education Department could "waive or modify" any provision of the government-funded student loans for any borrower affected by "a war or other military operation or national emergency."
Lawmakers said their aim was to extend temporary relief to those who were called up to serve in Iraq and to make sure they were not "in a worse position financially" because of their service.
In March 2020, former President Donald Trump declared a national emergency in response to Covid-19, and his administration suspended the required repayments and the accrued interest on outstanding students loans. These suspensions have remained in effect and have cost the government more than $100 billion.
Biden administration goes head-to-head with Republican-led states
Deciding to go further, Biden said the cost of higher education had skyrocketed and left many students with crushing debts. The White House said his plan to forgive some or all of the millions of loans would "provide more breathing room to America's working families as they continue to recover from the strains associated with the Covid-19 pandemic."
But attorneys for Nebraska and five other Republican-led states sued and argued the president was "unlawfully invoking the Covid-19 pandemic to assert power beyond anything Congress could have conceived."
In defense of the plan, the administration's lawyers said Congress had indeed authorized the Education Department to "waive or modify" any provision of the student aid programs. They also argued the states had no standing to sue because they were not harmed by the president's decision to forgive loans.
But a federal appeals court in St Louis sided with the Republican-led states and blocked the loan cancellation program from taking effect. In December, the Supreme Court refused to lift that order, but agreed to hear the administration's appeal in late February.
Cover photo: Kevin Dietsch / GETTY IMAGES NORTH AMERICA / Getty Images via AFP