Arch Manning and Quinn Ewers set their sights on Alabama payback
Tuscaloosa, Alabama - After an illegal hit left Quinn Ewers injured and cost the Texas Longhorns the game last season, the college football starting quarterback, backed up by Arch Manning, is setting his sights on revenge.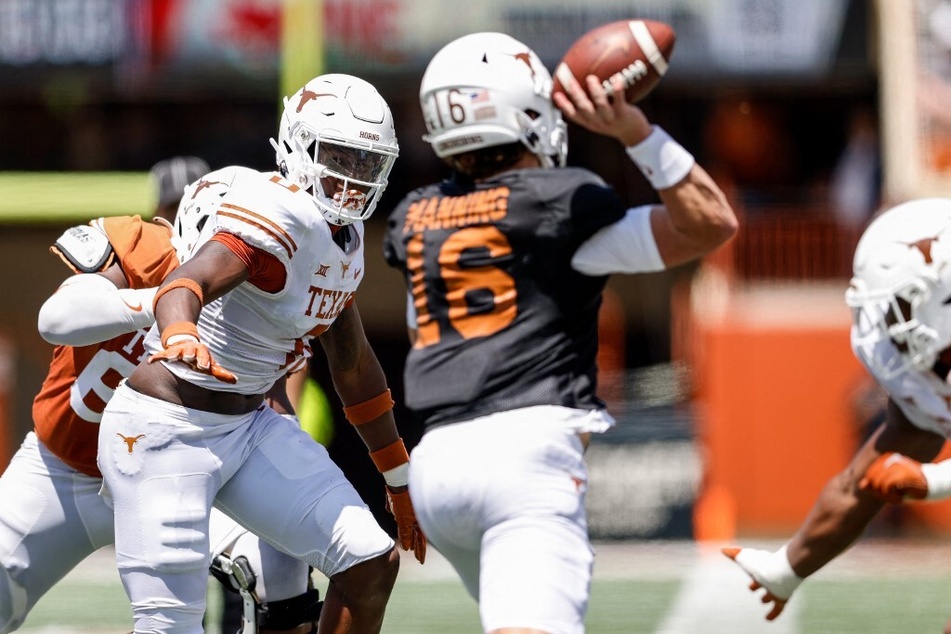 When Alabama linebacker Dallas Turner illegally hit Ewers during the Texas-Alabama meeting in 2022, it changed the trajectory of the game entirely!
Ewers stepped out to injury, inexperienced backup passer Hudson Card stepped in as the starter, and Alabama was bound to outplay the now weaker Texas offense.
For third-year Ewers, the moment still haunts him to this day, and he's ready for revenge against the soon-to-be SEC foes, the Crimson Tide.
"It's going to be a lot of fun. It's in Tuscaloosa this year, so we're very excited to play in an SEC stadium. It'll be good for everybody," Ewers recently told reporters.
This year, Alabama is set to face Ewers with the superstar backups Maalik Murphy and Arch Manning. In April, Murphy put on a showcase during the Texas Spring game and made huge waves on the internet among both fans and college football experts.
In true freshman Manning, the heir of NFL greats, has been training relentlessly to improve his on-field skills, impressing college football fans all over the country!
The Texas trio of quarterbacks, dubbed the best in the nation, will be a tough match for Alabama, who will be led by a new quarterback this season following former starter Bryce Young's departure to the NFL.
Quinn Ewers will likely reduce Arch Manning's playing time this season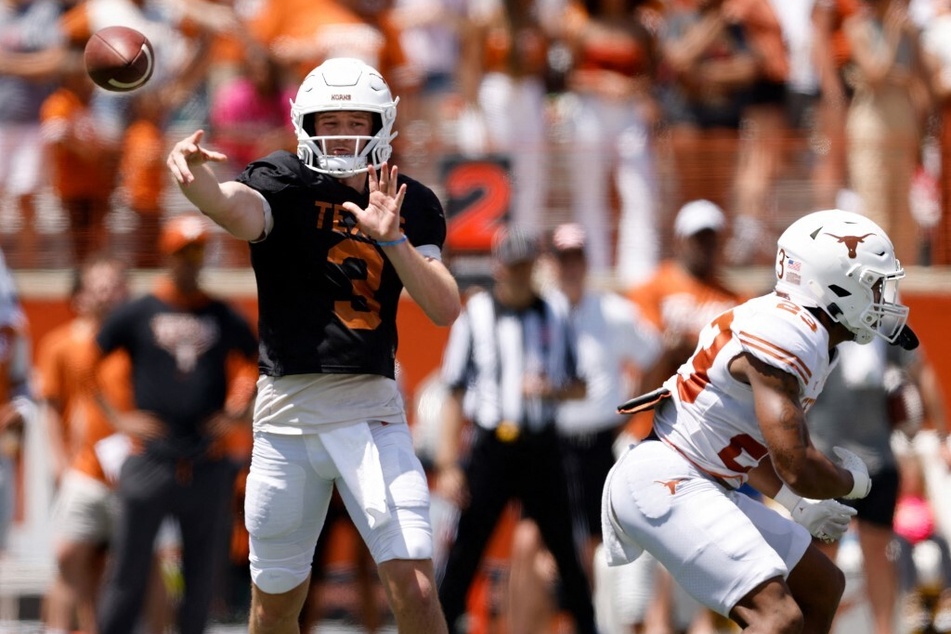 Quinn Ewers wants to win, especially against Alabama.
"Like every great quarterback, he wants to be the best that he can be," head coach Steve Sarkisian recently said about this season's Texas starter.

Fully recovered from his shoulder injury sustained during last season's game against Alabama, Ewers is officially back!
The Longhorn is one of the main reasons that Manning, the No. 1 overall prospect of the 2023 recruiting class, won't be playing much this season.
Ewers is destined to have a breakout year that is projected to spike his draft stock for the 2024 NFL Draft.
The Texas-Alabama showdown this upcoming season will take place at Alabama's home field on Saturday, September 9 at 7 PM ET.
Cover photo: Collage: TIM WARNER / GETTY IMAGES NORTH AMERICA / GETTY IMAGES VIA AFP