What does Texas football's newest quarterback mean for Arch Manning?
Austin, Texas - Will Texas Football keep all of its quarterback talent, including Arch Manning, in the years to come? Some new recruits have opened up new questions for the program.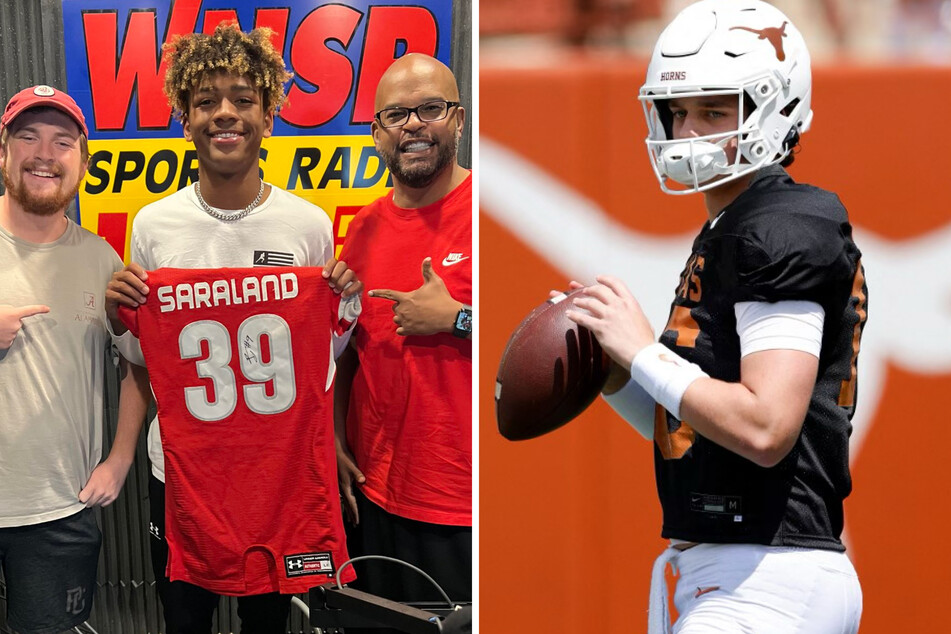 Texas football arguably has the most stacked quarterback room in the nation, and it just keeps growing!
Over the weekend, KJ Lacey, a top five quarterback in the 2025 recruiting class, added more depth to the Longhorns' talented quarterback roster with a commitment to the program.
This season, Texas will kick off with Quinn Ewers as their starting quarterback, followed by the promising Maalik Murphy as backup. Right behind him is football royal's grandson Arch Manning.
While all these passers are gifted in their own ways, only one can actually play. Adding Lacey to the mix only makes things more interesting.
Assuming Ewers goes pro after next season as expected, Manning and Murphy will compete for the starting job in 2024. Either can be well on their way to the NFL Draft in 2025 - the same year Lacey enters the Texas program.
However, if these scenarios don't play out, Texas will have a potential quarterback battle that could result in one of the QBs transferring out of the program if they don't become a starter.
This example became Ewers' reality, when he came to Texas after sitting on the Ohio State bench as a backup to Buckeye legend CJ Stroud.
Where does Arch Manning fall in the Texas quarterbacks lineup?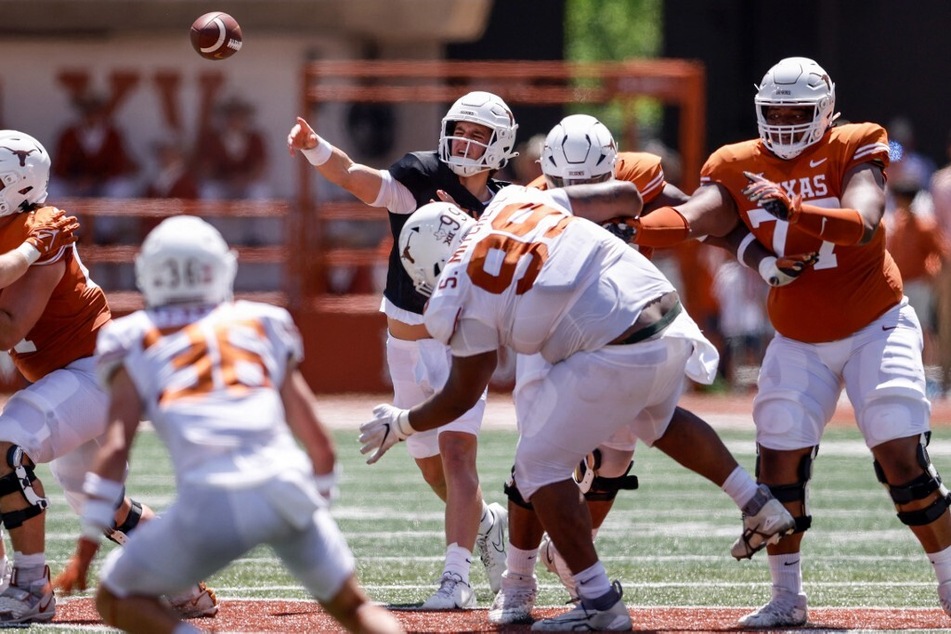 The goal for Arch Manning this season is to redshirt and build his skill set, head coach Steve Sarkisian revealed earlier this offseason.
Manning enrolled at Texas early to get a head start on his training and new life as a college athlete.
Being two "football years" older than Lacey, Manning and his quarterback position shouldn't be threatened when Lacey comes to Austin. By then, Arch should have enough experience when it comes to college football play and the SEC.
However, a teammate that can give Manning a run for his money is this season's backup, Murphy.
Dubbed the team's "quarterback underdog," Murphy has the potential to sneak up on Ewers and snag the starting position – this season and beyond.
Murphy had arguably the best spring game of the bunch this past April and is projected to be a strong passer in the years to come.
Coach Sarkisian will have much to think about this season when it comes to his leading quarterbacks, and plenty of talent. Texas will open the year on September 2 against Rice University.
Cover photo: Collage: Screenshot / Twitter / 1055wnsp / TIM WARNER / GETTY IMAGES NORTH AMERICA / GETTY IMAGES VIA AFP