Microsoft's big Windows 11 launch event had some hitches, but it still slammed Apple in a big way
Redmond, Washington - The Microsoft launch event was awkward at best, and didn't load at it's worst, but still managed to stick it big to Apple, despite ripping off their technology launch concept completely.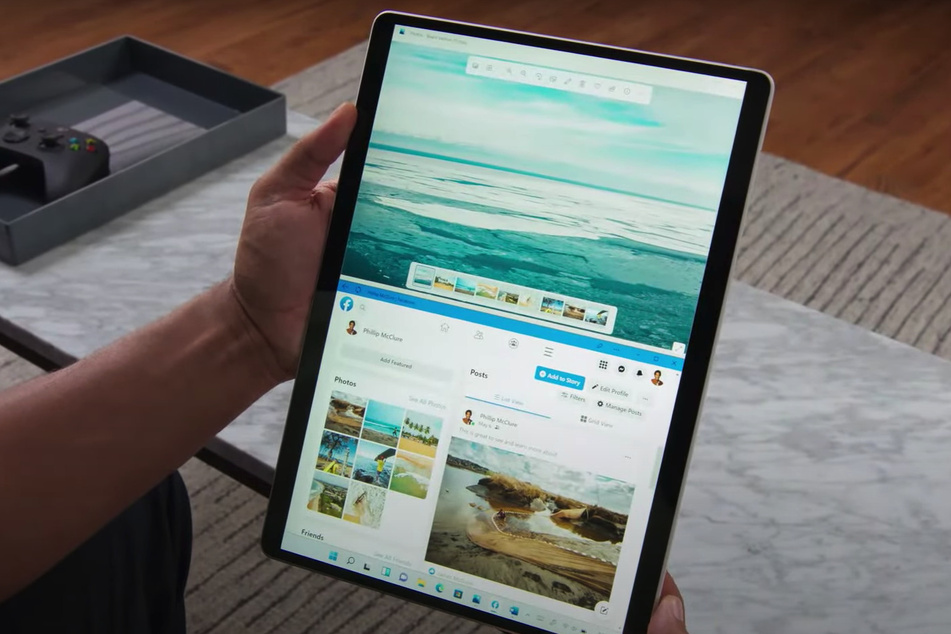 The tweets started flying the moment the stream from Microsoft servers started buffering – for nearly everyone on earth.
What enthusiasts were sure would be a Windows 11 release event started off with unpolished presenters and paused video feeds. Live feed commentary surged, with one user quipping "If he starts crying over a Windows update, I'm out of here," as the first presenter visibly choked up as he shared images of his childhood home.
Viewers were confused as to how the images or emotions connected to the launch event at all, and the digital transition from speaker to speaker in mock houses was an incredibly obvious copy of Apple's presentation style.
Despite these halting efforts, and the initial announcements of multitasking improvements that would bring Windows 11 up to par with what Apple already provides, Microsoft's bland family dinner did lead up to some very tasty dessert: Apple pie.
Here are a few of the key ways the computing veteran is trying to keep up with its rival, leaving the best for last.
Android apps on your PC, smaller updates, and Xbox compatability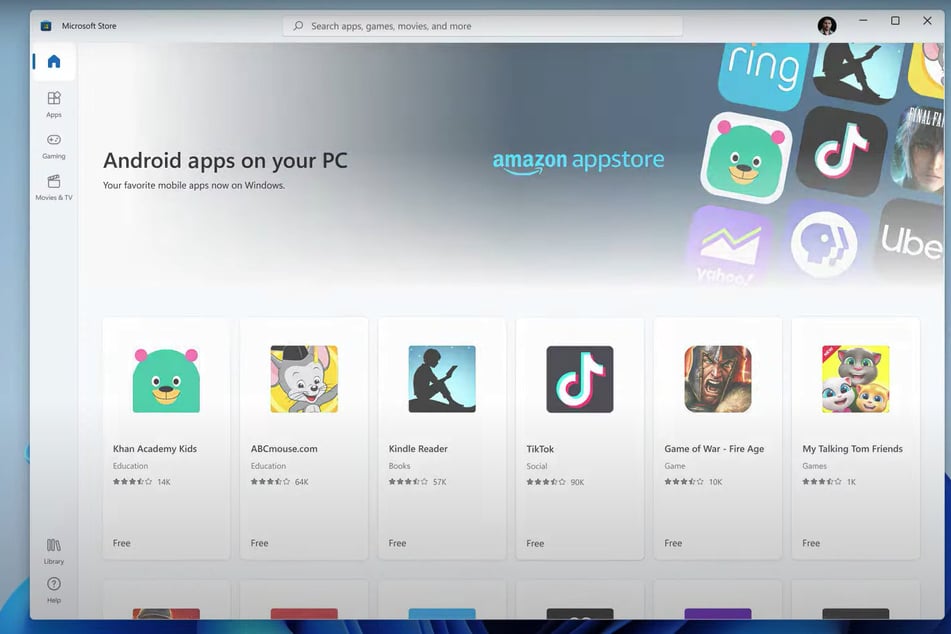 Though Android apps coming to PC wasn't particularly shocking, the fact that they're brought to the system through the Amazon app store, hosted on the Microsoft store, is pretty interesting.
This step brings Microsoft closer to Apple, who announced better interfacing between devices with their new M1 chip computers at the company's last launch event.
The move makes sense, as it has been a few years since Microsoft gave up making Windows phones after not being able to edge into the fight between Android and Apple. They really had no choice but to bring Android compatibility to Windows if they wanted to keep up at all.
And for anyone who leaves their PC on overnight to handle massive updates, Microsoft promised that updates would be 40% smaller and programs would run faster. But without the equivalent of Apple's M1 chip, just how fast this is remains to be seen.
Additionally, the update to Windows 11 would be free for Windows 10 owners, similar to previous roll-outs.
A key moment was the announcement of Xbox integration, meaning an enhanced gaming experience for those who want to set their console aside and give Xbox Cloud Gaming a whirl. Will this convert dedicated Xbox lovers to PC gaming? That depends on the computer they have.
For Xbox on Windows 11, this will work by using Direct Storage, which requires a good solid state hard drive and graphics card to work in tandem to not overwork your CPU, according to Tom's Hardware. Given that SSDs cost a lot more than standard hard drives, there are clearly some limitations here.
Assuming your PC is up to snuff, the intro of Auto HDR will also dramatically improve graphics.
Zero fees for app developers, while Apple still charges 30%!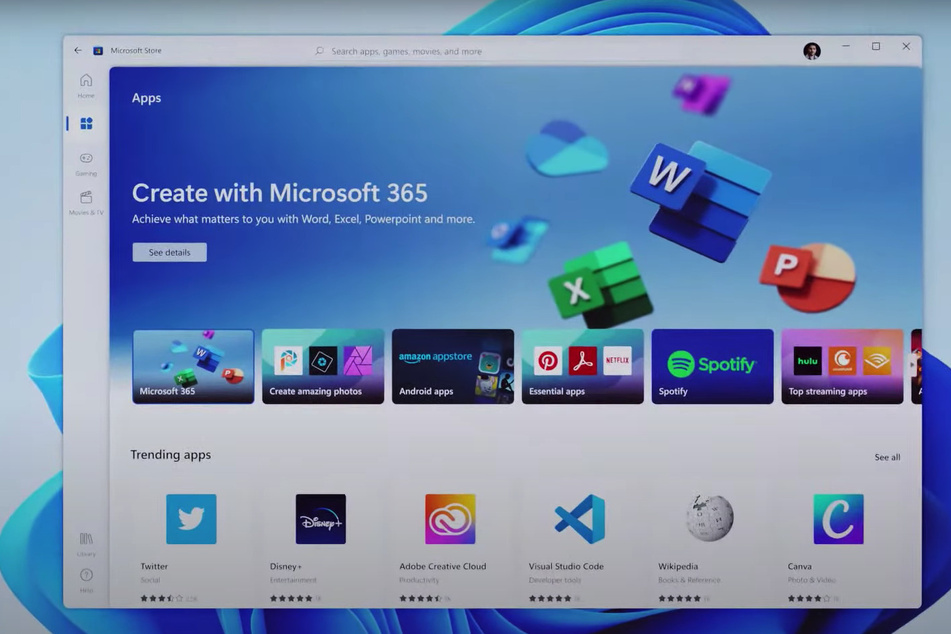 Apple was famously embroiled in a legal battle this year involving App Store fees for developers, among other issues. Though it stopped at to 15% for smaller developers, it has historically scalped a 30% commission from developers.
It's all the more significant, then, that Microsoft ended its event with a big call: app developers are so valuable to the company that those who develop apps for distribution through Microsoft would get to keep every penny of their earnings.
The Verge spoke more in detail with a Microsoft representative and learned that the generosity extends to all apps, but not to games. After already dropping their fees for game sales and subscription makers from 30 to 12% in the Microsoft store, the company probably can't afford to be THAT generous.
The announcement was an actually cool wrap up to a decidedly awkward and clearly-ripped off presentation format.
Could this generous policy be the nudge to get Apple to end their tight-fisted ways?
Cover photo: Screenshot/Microsoft.com