Britney Spears and Jamie Lynn shade each other on social media
Los Angeles, California - Britney Spears and Jamie Lynn's feud escalates as the famous siblings continued their spat via social media.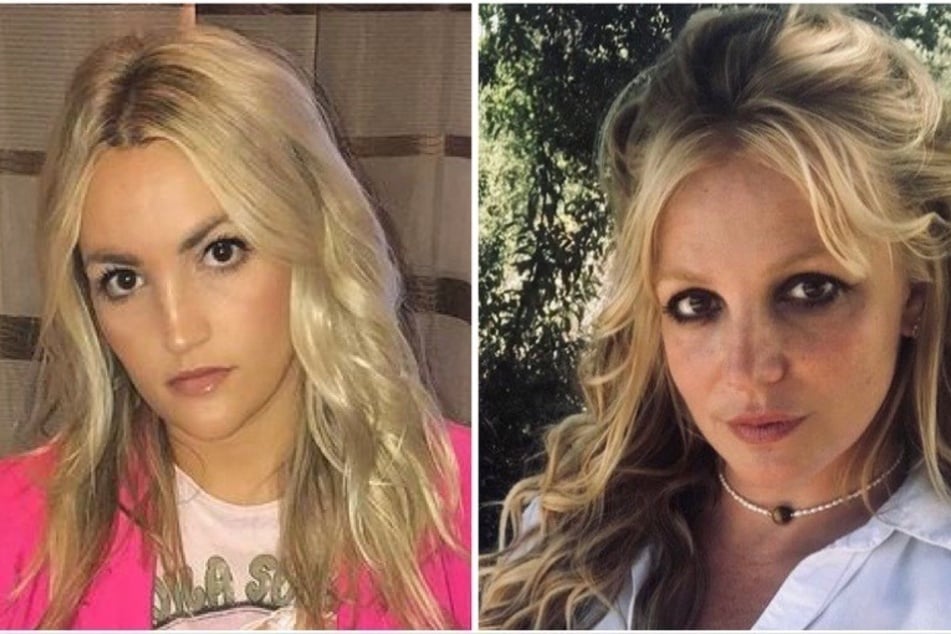 Following Jamie Lynn's candid interview with Good Morning America, Britney slammed her sister's remarks about her mental health and the pair's complicated relationship.
On Thursday, in a lengthy post the pop star shared that she was feeling under the weather when she watched her baby sister's chat.
The 40-year-old was suffering from a fever and chills, but she explained that Jamie Lynn's interview is what really bothered her.
"The 2 things that did bother me that my sister said was how my behavior was out of control. She was never around me much 15 years ago at that time .... so why are they even talking about that unless she wants to sell a book at my expense??? REALLY???" she wrote in the post.
The Toxic singer continued, "Then where the lady mentioned why did she accuse you of doing remixes to her songs ... I know it may sound like a silly thing to most people but I wrote a lot of my songs and my sister was the baby. She never had to work for anything. Everything was always given to her."
Britney also wrote that she hoped Jamie Lynn's book "does well" but went on to say her family "ruined my dreams and tried to make me look like the crazy one" - adding that she's "disgusted with them."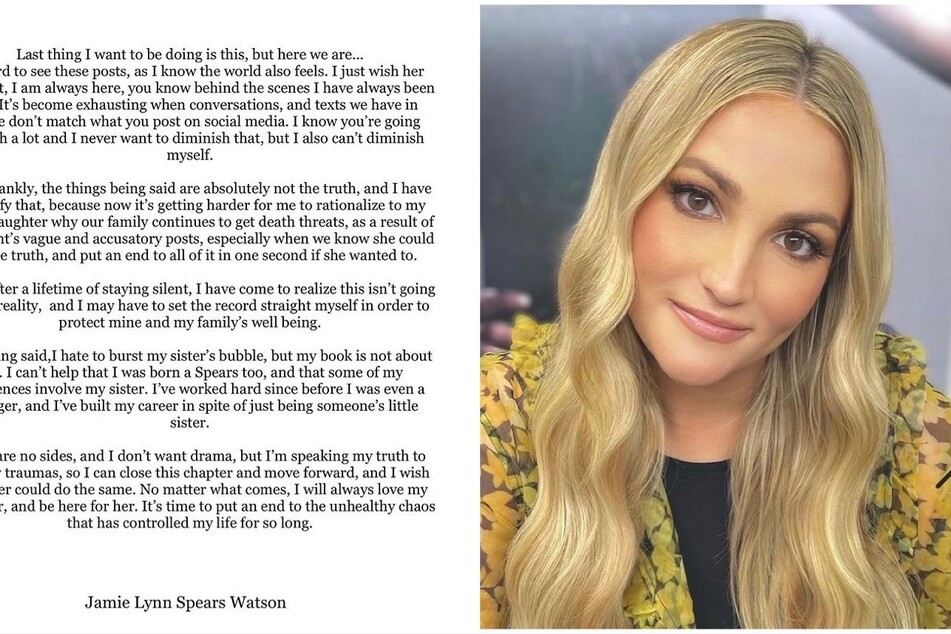 Jamie Lynn claps back at Britney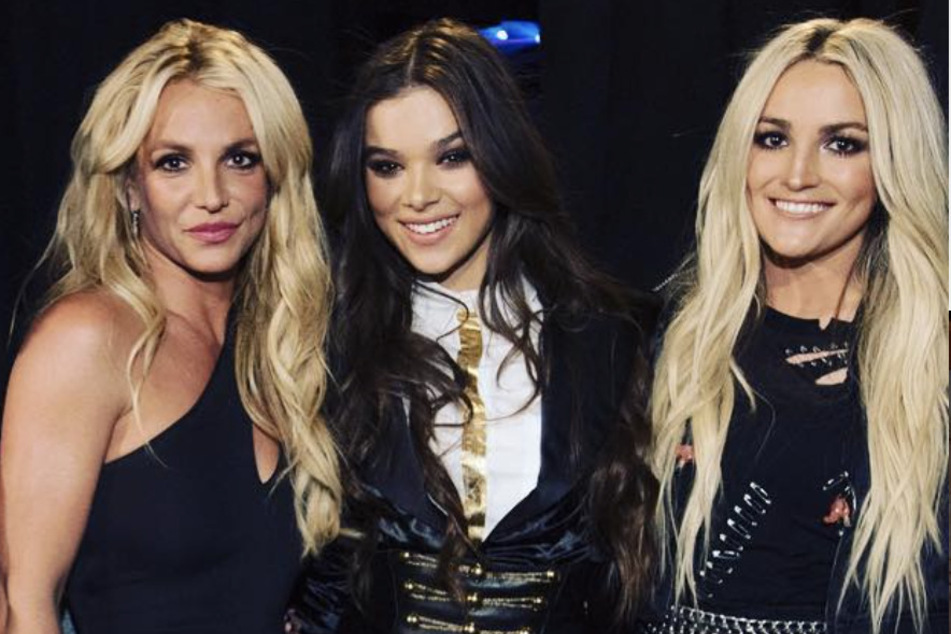 Jamie Lynn didn't take too kindly to her sister's shade.
On Friday, the 30-year-old released a statement on Instagram where she dismissed Britney's claims.
"Last thing I want to be is doing this, but here we are. It's hard to see these posts, as I know the world also feels. I just wish her well. Brit, I am always here, you know behind the scenes I have always been here," she began the post.
The Zoey 101 star continued, "It's become exhausting when conversations, and texts we have in private don't match what you post on social media. I know you're going through a lot, and I never want to diminish that, but I also can't diminish myself."
Jamie Lynn further wrote that while she doesn't want any drama and isn't taking sides, she also refuses to remain silent.
"And I may have to set the record straight to protect mine and my family's well-being. That being said, I hate to burst my sister's bubble, but my book is not about her. I can't help that I was born a Spears too, and that some of my experiences involve my sister," she added.
The former Nickelodeon star concluded, "It's time to put an end to the unhealthy chaos that has controlled my life for so long."
Cover photo: Collage: Screenshot/Instagram/jamielynnspears & britneyspears