Cavinder twins give epic "glam to gym" transformation in new viral post
Gilbert, Arizona - From day parties to early morning gym workouts, the Cavinder twins do it all!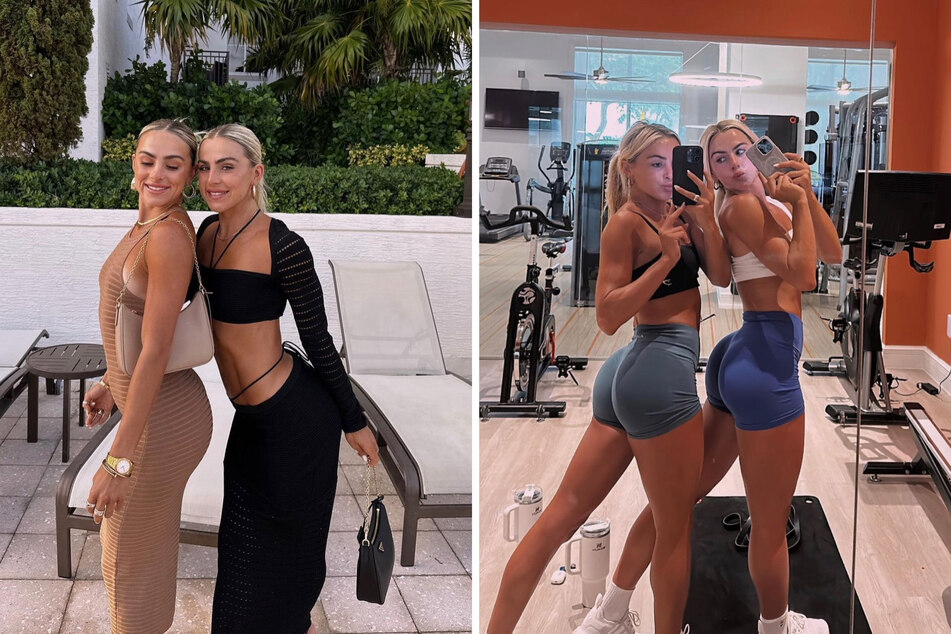 The Cavinder twins are making a strong argument for being the hottest twins on the internet.
Haley and Hanna have risen to fame as NCAA basketball players and are currently training to become the WWE's next biggest divas.
The sister duo entertains their quarter of a million followers on Instagram – and millions more on TikTok – with fashion, lifestyle, and health-inspired posts, cementing them as some of the biggest athlete-influencers out there.
On Wednesday, the twins uploaded a "glam to gym" transformation post, and adoring fans are on board.
The carousel of pics included a summertime-fine picture of the twins in curve-hugging knit dresses paired with a leg day glute picture in the gym.
"They can do it all," one fan wrote.
"Double the trouble, double the prettiness," another added.
"WWE ain't ready for the Cavinder twins," another fan said.
The Cavinder twins will soon begin their WWE training after signing an NIL deal with the organization last fall.
Cover photo: Collage: Screenshot / Instagram / Thecavindertwins