Dr. Fauci finally responds to viral Elon Musk tweet as "craziness"
Washington DC - Dr. Anthony Fauci has finally responded to a viral tweet from Elon Musk that called for his prosecution over his handling of the coronavirus pandemic.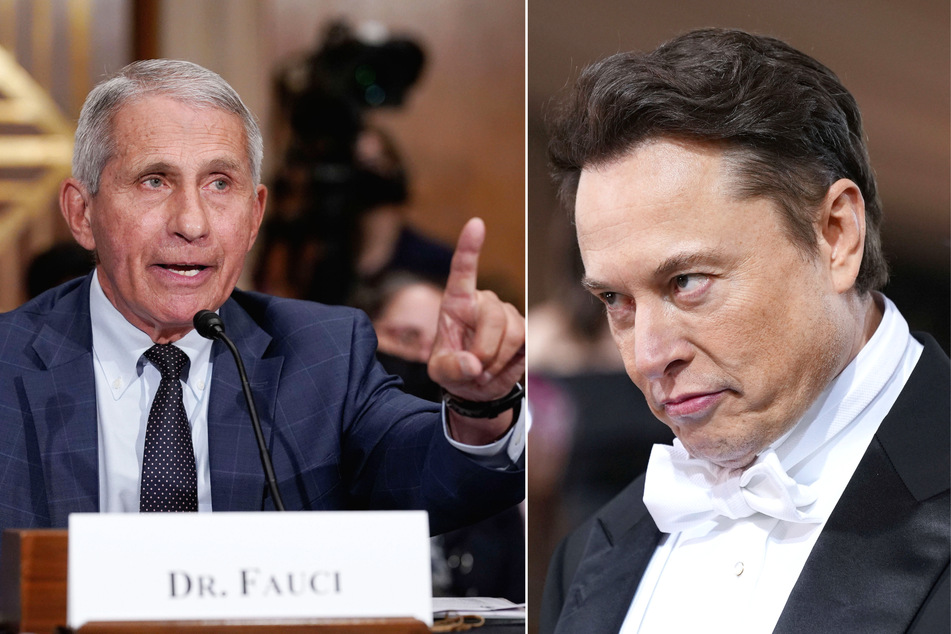 During an interview with CNN host Jim Acosta on Saturday, the infectious disease expert was asked about Musk's infamous tweet from December where the Twitter CEO shared, "My pronouns are Prosecute/Fauci."
Fauci said Musk's comment "doesn't make any sense" and is "actually irresponsible."
"There's no response to that craziness. I mean, prosecute me for what? What are they talking about?" Fauci responded with a chuckle.
"I wish I could figure out what the heck they were talking about; I think they're just going off the deep end."
He was also asked about how the attention surrounding his handling of the pandemic has impacted his family, as he has received death threats from people influenced by the negative rhetoric.
"Of course it's going to have a difficult effect and a deleterious effect on my family," he explained. "They don't like to have me getting death threats all the time."
"Every time somebody gets up and spouts some nonsense that's misinformation, disinformation, and outright lies, somebody somewhere decides they want to do harm to me and/or my family," he added.
Fauci went on to describe the misinformation as "insanity," but pointed out that it does have a negative effect "when people take it seriously and take it out on you and your family."
Dr. Fauci continues to face criticism and hate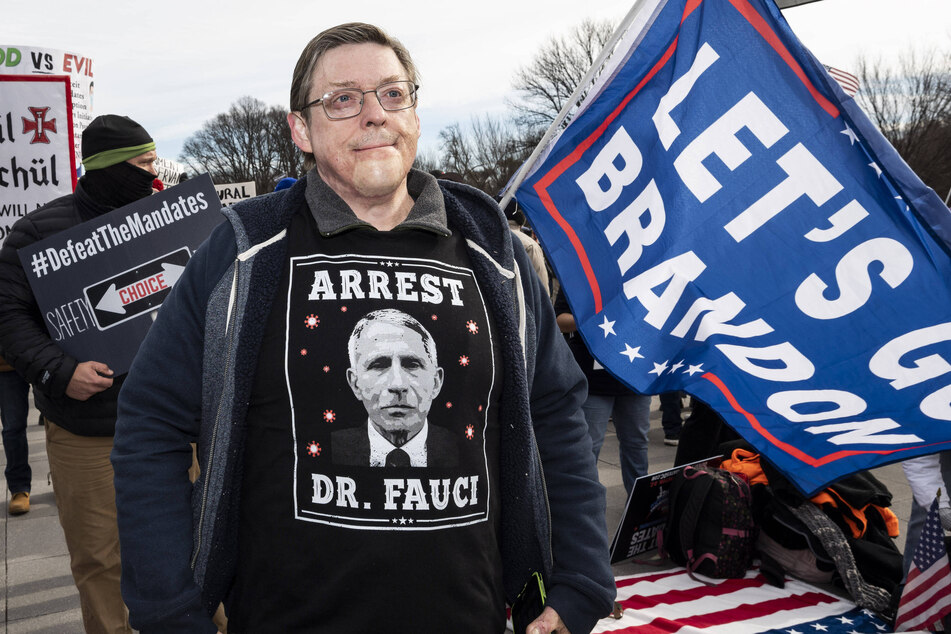 According to a poll taken in 2020 from Morning Consult and Politico, nearly two out of three voters rated Dr. Fauci's response to the pandemic as "good" or "excellent."
Yet many Republicans and anti-vaxxers, on the other hand, have heavily criticized his response to the pandemic as the country's top infectious diseases expert. Some have posed conspiracy theories about his intentions, including baseless claims he pushed a vaccine that has been killing Americans.
Many of his critics also take issue with mask mandates, which are seen by some as an infringement on human rights, and speculation surrounding the origins of the coronavirus, which Fauci first suggested may have come from nature.
Earlier this month, FBI director Christopher Wray suggested that the virus "most likely" originated from a lab in China.
As the investigation into the origins of Covid is still ongoing, Fauci said everyone needs to keep an open mind. Instead of focusing on the virus' origin, he believes it is most important to take preventative measures that will keep similar health incidents from happening in the future.
Fauci stepped down from his position as the director of the National Institute of Allergy and Infectious Diseases and the president's chief medical advisor at the end of 2022, but he continues to regularly receive criticism and hate from the right.
In a previous interview with CNN that took place shortly after Musk shared the viral tweet, Fauci reportedly said, "I don't pay any attention to him because that's merely a distraction."
Dr. Fauci added, "if you get drawn into that and, I have to be honest, that cesspool of interaction … there's no value added to that. It doesn't help anything."
Cover photo: Collage: IMAGO / ZUMA Wire & Future Image