Kanye West snaps photos of Bianca Censori's latest NSFW look in Italian fan frenzy
Florence, Italy - Kanye West and wife Bianca Censori continued to cause a stir in Florence as the couple engaged in an impromptu photoshoot.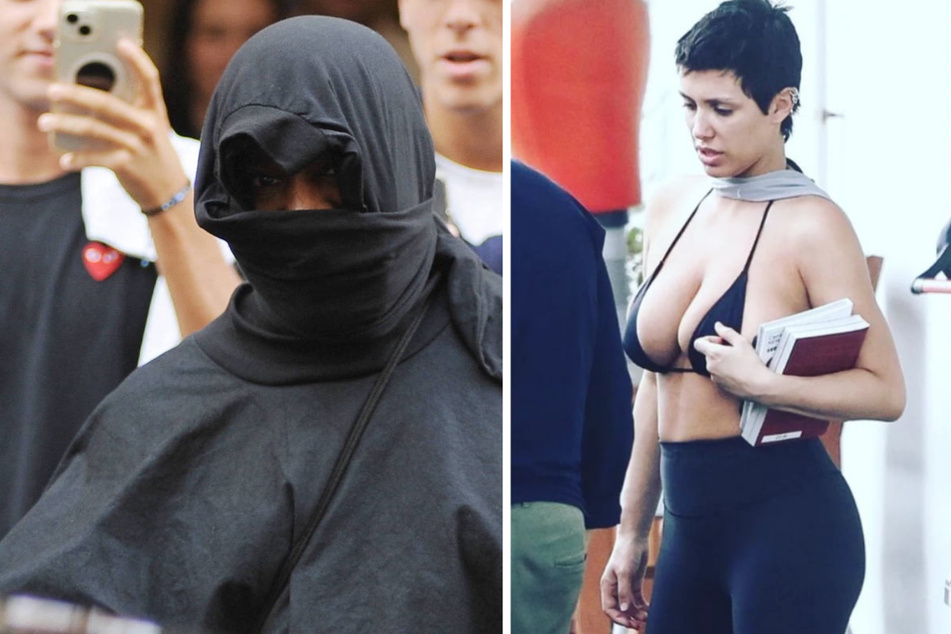 The controversial rapper pulled out his iPhone and directed Censori back and forth so she could pose in front of a few excited locals.

The 28-year-old was again wearing skin-tight clothes and sheer, shiny tights, along with a smokey eye shadow look and short, slicked-back hair.
In between photo shoots, West stopped to adjust the architect's outfit and take the best photos possible, per the Daily Mail.
On X and Instagram, the responses were not all positive, as some users doubted the authenticity of the fans in the photos, theorizing that they may have been paid extras.
Thursday's fan frenzy comes just a few weeks after the couple caused some serious controversy in Italy when West flashed a "full moon," and the pair were subsequently banned from a Venice boat rental service for their inappropriate behavior.
Censori's sheer fashion has been angering locals for months, with some reports claiming that the rapper hopes to make a comeback in the fashion world after being dropped by Adidas for his repeated anti-semitic comments.
Cover photo: Collage: IMAGO / ABACAPRESS & Screenshot/Instagram/bianca.censori_official