Will Lizzo's mysterious new blue TikTok dance be the next viral bop?
Los Angeles, California - Lizzo posted a new dance duet on TikTok for her song 2 Be Loved. But what's with the mysterious hints, and will the new dance blow up like the star's last dance challenge?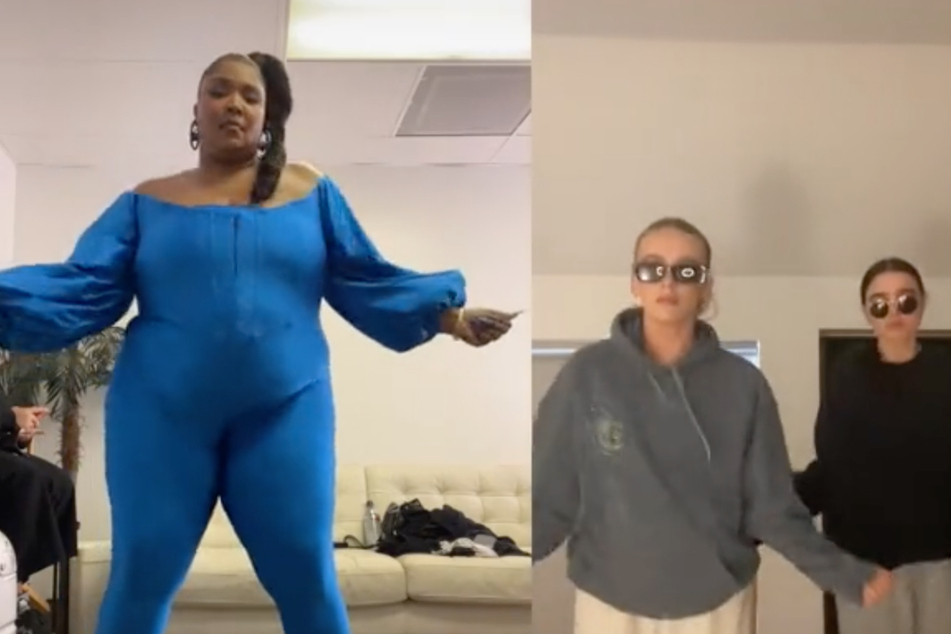 We know and love Lizzo for so many things, we've lost count. But it's the star's constant positive interactions with her fans that really get us.
Now, the Juice singer is at it again with her latest TikTok dance duet.
This time, the Bop star learned and replicated the moves of TikTok dance duo brookieandjessie. This pair regularly dances almost exclusively in sweats and sunglasses. Their look and moves are suave, and they've got more than a few viral hits. Will their dance to Lizzo's song be their next?
If Lizzo's track record has anything to do with it, definitely.
Lizzo fueled the About Damn Time TikTok dance challenge sensation when she did Jaeden Gomez's steps, the creator of the song's now iconic moves, and shared them to her social media accounts.
Posted on Saturday, Lizzo's latest TikTok busting out the sunglasses-clad women's moves while wearing in an all blue jumpsuit has already racked up some 500,000 views in less than 24 hours.
Yet, the singer herself added some intrigue, as she captioned the clip, "DONT ASK WHY IM WEARING BLUE SCREEN DONT ASK WHY IM WEARING BLUE SCREEN DONT ASK WHY IM WEARING BLUE SCREEN DONT ASK..."
But, of course, the question is: Why is she wearing "blue screen?"
TikTok users like Lizzos dance moves and blue outfit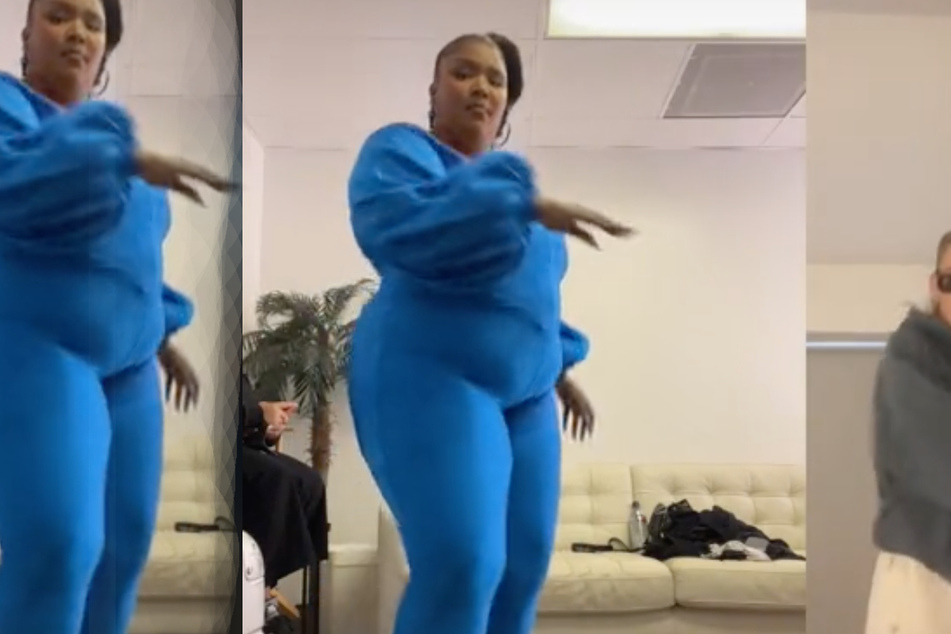 Lots of commenters wrote to ask the Truth Hurts artist the obvious question she told them not to: "Why are you wearing blue screen?"
Lizzo hasn't replied, but perhaps she's gearing up for a new music video shoot after the buzz surrounding the new vid she dropped earlier this week.
A few TikTok users noted that they wouldn't even have thought to ask why the Grrrls artist was rocking a blue screen suit before she brought attention to it.
"I just thought it was a cute jumpsuit," one wrote.
Other users were all about the dance: "Slay! Love the dance."
And a few asked, "Is this the official dance?? Let's go!"
Only time and TikTok will tell if this newest dance is the start of a trend that's here to stay.
Cover photo: Screenshot/TikTok/Lizzo