Olivia Dunne reveals the price of "catching feelings" in latest TikTok
Baton Rogue, Louisiana - Olivia Dunne is catching flights and feelings these days, per her latest viral TikTok!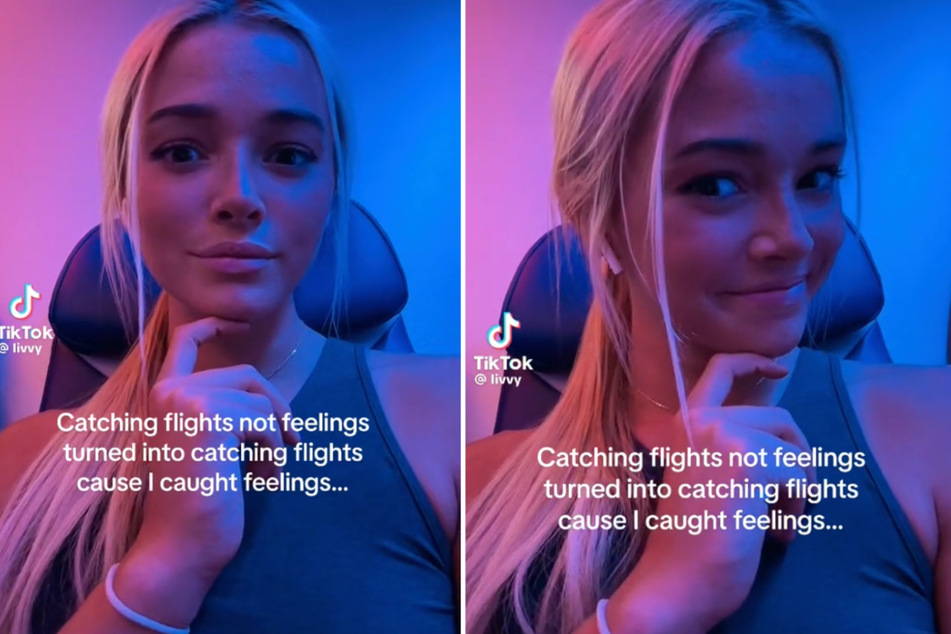 Last month, the 20-year-old was revealed to be dating MLB pitcher Paul Skenes after the athlete confirmed their romance to the Pittsburgh Post-Gazette.
Since then, Olivia has dropped plenty of not-so-subtle nods to her boyfriend on social media.
In her latest TikTok, which was shared on Friday, the Sports Illustrated Swimsuit model joked about how her relationship seemingly turned her plans upside down.
"Catching flights not feelings turned into catching flights caused I caught feelings..." she wrote in the video's text.
"oopsie daisy," Livvy joked in the caption.
The LSU gymnast has been a proud supporter of Paul's baseball career, with several game appearances under her belt already.
She showed off her Pirates pride at his Double-A debut in Pennsylvania last month, documenting her jersey in a viral TikTok filmed at the stadium.
More recently, Olivia joked about her evident love of baseball players in another popular video, naming them her favorite type of athlete.
While a new romance may not have been her original plan, Livvy sure seems happy with her twist of fate!
Cover photo: Collage: Screenshot/TikTok/@livvy