Olivia Dunne shows what gets her spinning in new TikTok
Baton Rouge, Louisiana - Okay Olivia Dunne, what's the word? Are you crushing on a special someone?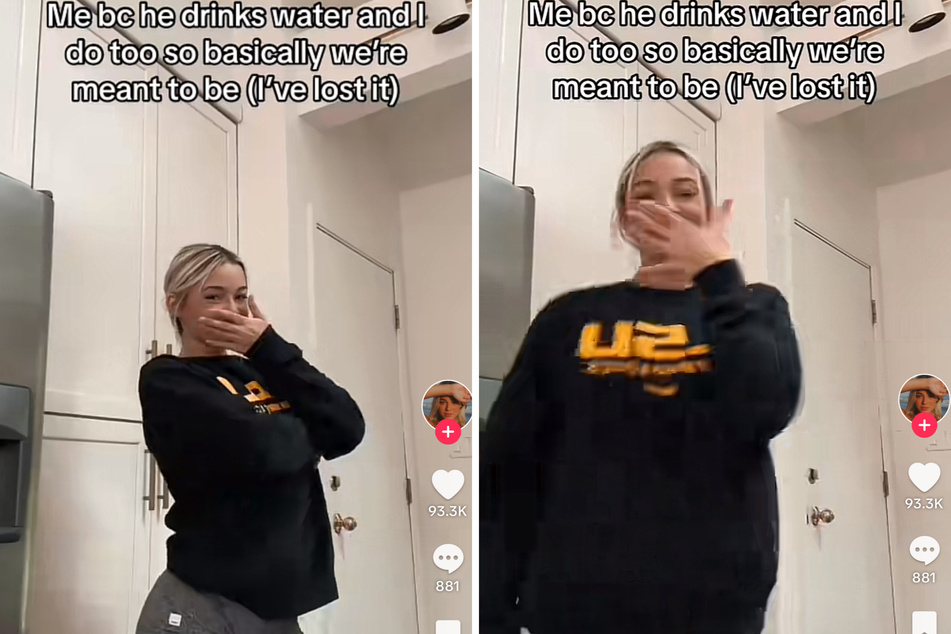 Over the past few weeks, Olivia Dunne has been posting several dating-related TikToks, alluding to her multimillion follower fanbase that she might have a possible love interest.
First, Dunne shared a viral TikTok saying she's emotionally unavailable.
Then the LSU gymnast posted videos about what's holding her back from dating, her type, how it feels to be left on read, and her response when boys are out of line.
Now, after her latest TikTok posted Wednesday, fans are seemingly over Dunne's mysterious clues, and want to know whether the Sports Illustrated Swimsuit model is officially taken!
In the video, captioned, "i wonder if he breathes air too?!!" Dunne is sent literally spinning over believing that she and her crush are meant to be because they both drink water.
The clip is set to a line from The Cranberries' song Sunday that sings, "You're spinning me around / My feet are off the ground."
It looks like Livvy has a crush, and fans want in!
"WHO IS HE??" one fan asked.
"Is livvy going to reveal her secret crush or is she gonna keep playing games," another added.
"I drink water so this post is definitely about me," another fan commented.
Will Olivia Dunne reveal her crush in her next TikTok? Fans have been left spinning!
Cover photo: Collage: Screenshot / TikTok / livvy