Taylor Swift and Selena Gomez reunite for epic July 4th bash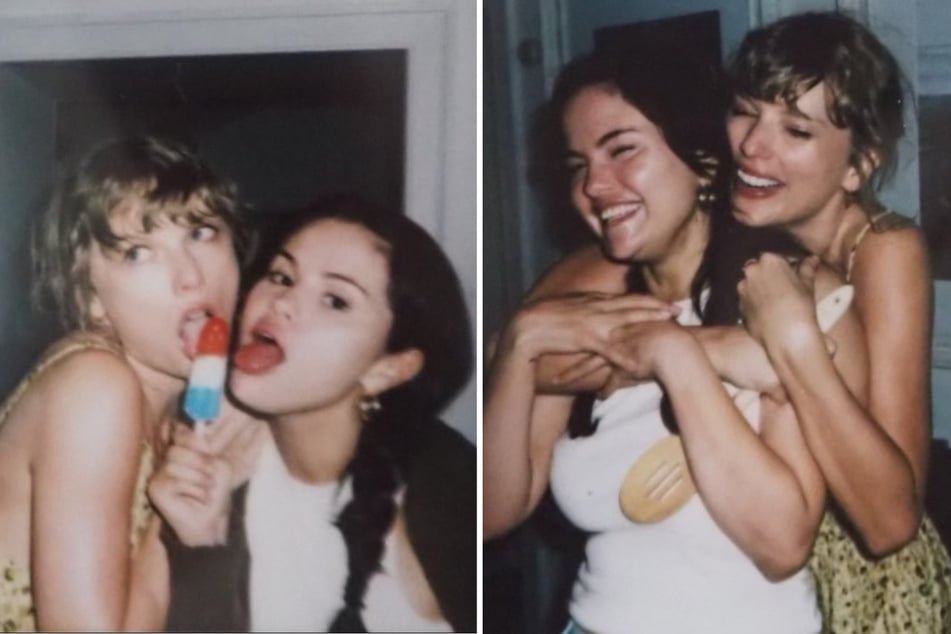 The July 4th queen is back!
It's not just her old music that she's bringing back, as Swift has seemingly restarted her annual Fourth of July parties, per her latest Instagram post!
"Happy belated Independence Day from your local neighborhood independent girlies," she captioned the photos.
In the first picture, the Enchanted singer poses alongside a group of friends on a lawn overlooking the ocean. In the second slide, several Polaroids document the group's celebration, including two adorable shots of Swift and Gomez posing together.
The longtime friends are seen sharing a patriotic popsicle and laughing together in the adorable snaps.
Also in attendance were the Haim sisters, who will soon begin their stint as opening acts on The Eras Tour.
The Lavender Haze artist sent fans into a frenzy with the unexpected return of her annual July 4th festivities, which are typically held at her lavish home in Watch Hill, Rhode Island (which is also the subject of her folklore track, the last great american dynasty).
From Tom Hiddleston's infamous "I Heart T.S." shirt to seemingly endless celebrities in matching onesies, the Independence Day celebrations were a seemingly lost staple of Swift's public image.
Taylor Swift returns as the queen of July 4th seven years later
Swift's yearly celebrations included a slew of A-list guests each year, with Blake Lively, Gigi Hadid, Ed Sheeran, and more all regularly attending.
The tradition seemingly ended after 2016, and the Grammy winner told The Guardian in 2019 that it was her "disillusionment" with American politics that led her to abandon the extravagant celebrations.
While her latest snaps are certainly celebratory, Swift seems to have put the matching red, white, and blue fashion to the wayside for a more low-key gathering in its new iteration.
Cover photo: Collage: Screenshot/Instagram/taylorswift