The Eras Tour: Pointers for Taylor Swift fans with nosebleed seats
Arlington, Texas - Taylor Swift has been taking over stadiums with her three-hour Eras Tour set since March 17, and TAG24 has the pointers Swifties and company need for attending a show with nosebleed seats.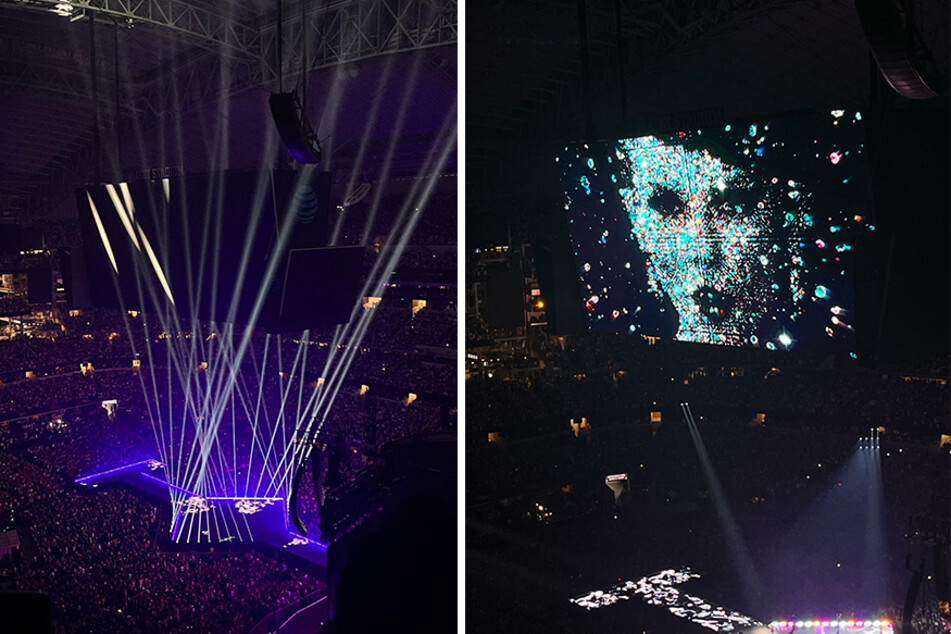 So, you're one of The Lucky Ones who scored tickets to The Eras Tour during Ticketmaster's presale fiasco.
However, those tickets happen to be nosebleed seats –perhaps even obstructed view nosebleeds – because after getting kicked out of the queue five times during the presale, those were the only seats left.
While TikTok and Twitter are both bustling with reassurance for those with less-than-stellar seats, it's understandable to have a bit of anxiety about nearly everything.
But as someone who just witnessed Swift's truly remarkable Eras Tour show in Arlington from an obstructed view nosebleed seat (we're talking five rows from the very top), I hear your concerns.
I'm also here to tell you from experience everything I learned, and what to expect from your nosebleed seat at The Eras Tour.
Taylor Swift's The Eras Tour: What to expect from nosebleeds seats
By now, you've probably come across a tweet, TikTok vid, or Instagram Reel about how there are "no bad seats" at The Eras Tour, and that statement should probably be taken with a grain of salt.
There's no denying that for some with obstructed view seats regardless of the level they're on, a portion of the show will be lost on them. Why? Because the backdrop of Swift's stage serves as a massive screen that features various visual elements that enhance the performance depending on the era she's in. Sure, there are screens to watch Swift wherever she's at on-stage during the show, but you'll still miss the visuals that a good portion of the stadium gets to take in.
With that being said, most stadiums have standing room only areas, as AT&T Stadium in Arlington did, or areas where you can at least see the front of the stage and all the visuals that come with it. While it may be a trek, if there's a song or an era – perhaps Folklore or Evermore – where you really want to to see the enhanced visuals for but are stuck in an obstructed view seat, try scouting out a standing room only area or a place where security is cool with you standing for a song – or three.
Now, if your concern over nosebleed seats relates to the vibe of the section and/or row you're in, I can wholeheartedly confirm that the vibes five rows from the tippy top of AT&T Stadium were beyond elite. Swifties new and old were decked out in themed outfits, screaming the words to every song, and dancing like there was no tomorrow throughout the entirety of the show.
I'll be honest: I was nervous about wearing anything on-brand in the nosebleeds, thinking that I'd be the only "true" Swiftie in my section, and boy was that assumption far from true – as most assumptions are. So, if your heart is telling you to go all out with Swift style – DO IT.
Taylor Swift's The Eras Tour is a vibe-heavy success, even from the nosebleeds
In the end, my obstructed view nosebleed experience was much better than I could've ever expected.
Though the entire show still feels like a daydream and my feet are still sore from dancing shamelessly for over three hours with everyone in my section, it's a live music memory I'll never forget.
Long Live Taylor Swift, and thank heavens for The Eras Tour.
Cover photo: Collage: SUZANNE CORDEIRO / AFP