All Things Go: "Female-forward" music festival fosters women and queer-friendly space
Columbia, Maryland - As pop star Maggie Rogers powered through her headliner set at this weekend's All Things Go music festival she teared up, telling thousands of screaming fans it was a rare moment onstage in which she felt "seen."
"This is so... sick that there are so many people with uteruses that played on this stage today," the 29-year-old behind hits like Alaska said, adding an expletive for emphasis.

Rogers was an integral force behind what the All Things Go event has blossomed into today: an indie festival whose lineup is women-led and queer-friendly and where the crowd is reflective of that focus.
This year, headliners included Rogers, Carly Rae Jepsen, boygenius, MUNA, and Lana Del Rey,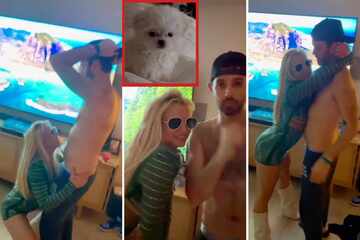 All Things Go co-founders Stephen Vallimarescu and Will Suter told AFP that Rogers approached them several years ago and said the festivals she'd been playing were dominated by male artists.
They decided the ethos of All Things Go would start being more "female-forward in terms of the lineup curation."
It was a bold move in an industry where women remain chronically underrepresented, but it is paying off: for the first time, All Things Go is spanning two days, and on both sold out the 20,000-person capacity at Merriweather Post Pavilion in Columbia, Maryland.
The feminine energy wasn't lost on many of the artists, including Canadian rock duo Tegan and Sara, who told fans, "We've been playing festivals since before most of you were born, and damn, this is what I wish it had looked like."
"This is how festivals should look."
Music fans applaud spotlight on female and LGBTQ+ artists at All Things Go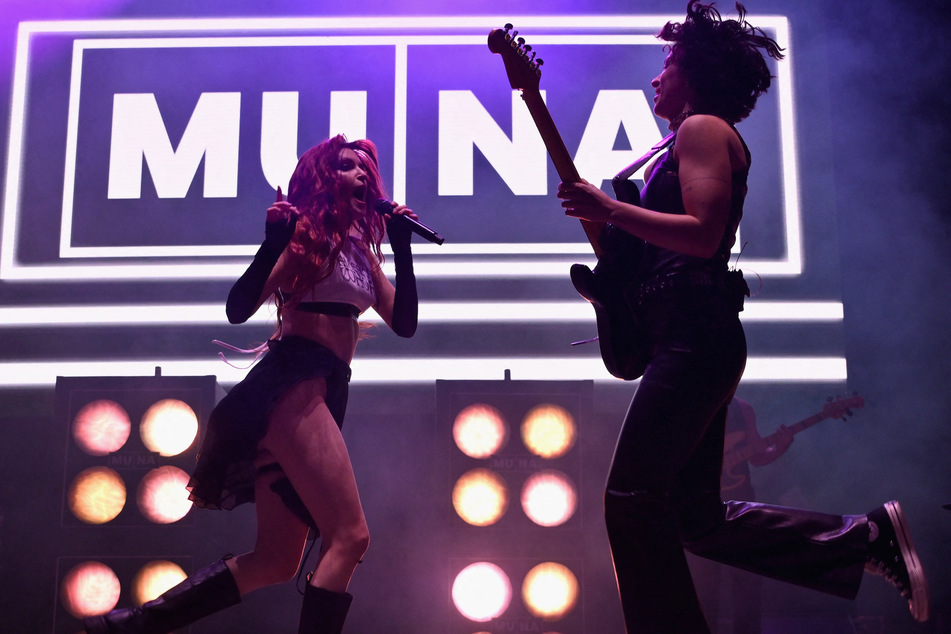 Last year, just 30% of artists on Billboard's Hot Songs chart were women, according to a University of Southern California Annenberg study, which was funded by Spotify.

That is an improvement over 2021's 23.3% and a significant jump from the situation a decade ago - but it's still far from equitable.
"Let's not get ahead of ourselves - there is still much work to be done before we can say that women have equal opportunity in the music industry," said Stacy Smith, a study co-author.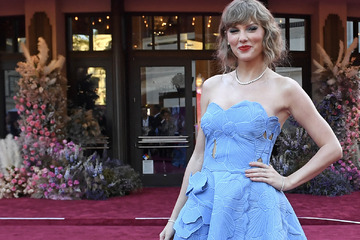 The gap in representation is clear on festival bills and charts, at awards shows, and on streaming platforms.
Bel Aztiria is the founder of EQUAL, a program at Spotify whose aims include improving the discovery of women on the company's popular playlists.
She told AFP that the lack of opportunity for women is an issue that is much larger than music but that "music and the music industry reflect this social problem."
Yet Aztiria said she found inspiration at events like this weekend's festival, not only because of the women-forward lineup but because "there are so many women in the audience."
Fans seeing more women and non-binary performers onstage can inspire more people to pursue careers industry-wide, she said.
Ethel Cain, MUNA, and more bring fans out in droves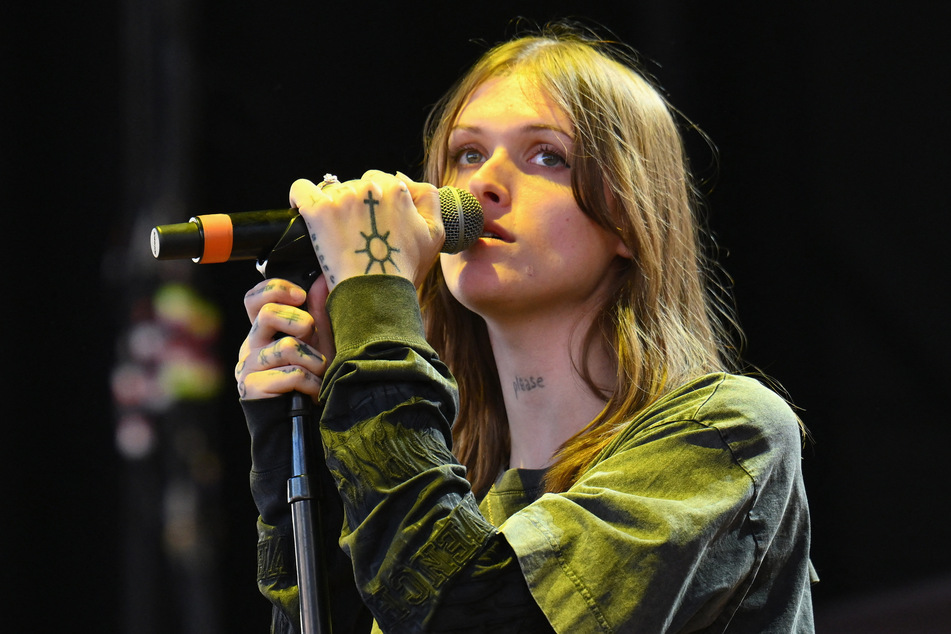 Sisters Chloe and Sianna Richards, aged 22 and 21, told AFP they had never felt more "comfortable" at a music festival.
"I was never worried about what I was wearing or like how much I was showing," said Sianna.
All Things Go does not specifically market itself as female- or queer-friendly.
But as the adage goes, if you build it, they will come.
Lexi Karaivanova (20) called the weekend "one of the nicest crowds" they've encountered.
"I love how few men there are," the festival-goer who identifies as non-binary said, laughing, adding that for them, tamping down the masculinity meant the grounds became a space where harassment and objectification were less of a concern.
"It's nice that you can escape whatever you're going through and feel this freedom to be unapologetically queer, or trans, or a woman," Karaivanova said.
They were particularly excited to see Ethel Cain, a trans singer beloved for her ethereal alt-pop, and MUNA, an indie group whose anthems of queer joy have a growing global following.
Lana Del Rey brings an epic end to sold-out All Things Go festival
All Things Go organizers told AFP they are not only booking women, non-binary and queer artists to make a statement. "The talent takes us there," Suter said.
Throughout the weekend, those stars had the masses belting ecstatic screams, with a crescendo Sunday night as Lana Del Rey, donning a black Victorian gown with sheer lace panels and bright red nails, led a rapt crowd through her oeuvre of dreamy baroque pop.
The career-spanning set that included a troupe of rhythmic gymnasts, candelabras, tarot, and flower-wrapped swings ended with Del Rey carried off the stage wrapped in a sheet after she delivered her final track: "Hope is a dangerous thing for a woman like me to have - but I have it."
"We get to be dramatic every day because of you. I hope you do too, as crazy as you wanna be," she said just prior, climbing atop the piano to thunderous cheers.
Cover photo: Collage: ANGELA WEISS / AFP