Activision Blizzard workers walk out for gender equity and workers' rights
Los Angeles, California - Employees at Activision Blizzard King (ABK) took to the streets across the country in a walkout on Thursday to call for game workers' rights and gender equity.
ABK workers from New York to California have hit the streets under the banner of A Better ABK to demand gender equity at the gaming giant, one year after the July 2021 lawsuit slamming the company for sexual harassment, gender-based discrimination, and claims about its toxic work culture.
The workers are also protesting the recent Supreme Court ruling overturning Roe v. Wade, saying the move ushered in dangerous laws that directly attack women's rights.
"Abortion is a human right," ABK employees wrote in a statement amid their calls.
"Today hundreds of ABK employees across the US are walking out to demand an end to gender inequity. With hostile legislation against reproductive rights and the LGBTQ+ community, we believe it's important to act now to create a safe workplace for marginalized workers."
The united front pressuring ABK leadership for better working conditions and gender equity includes current employees and champions of the movement like Jessica Gonzalez.

ABK employees have specific demands for gender equity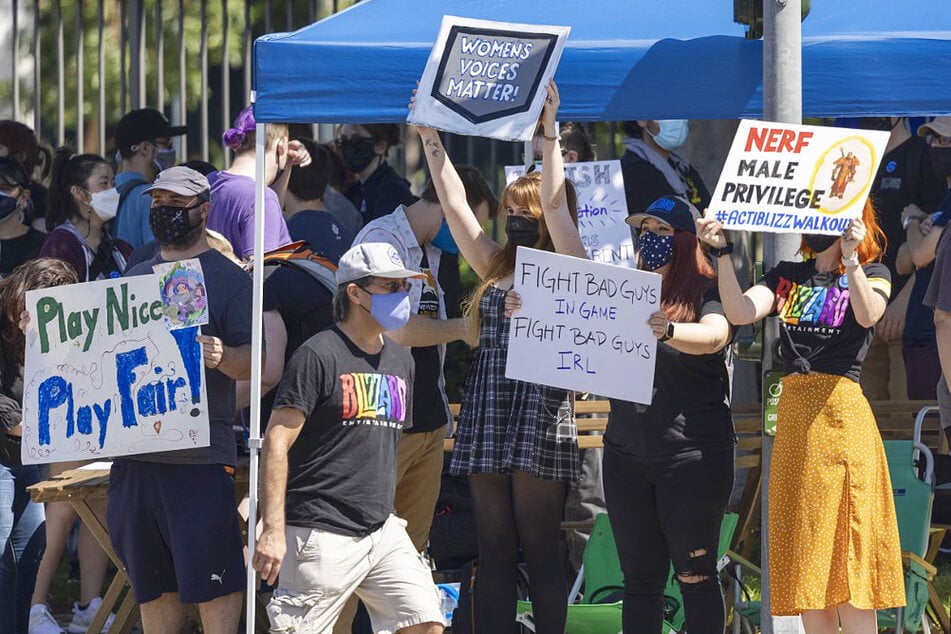 The walkout's organizers have crystal clear demands, calling for more protections for workers in locations where women's reproductive rights are under attack.

They include making sure employees can work remotely or have the option to relocate to a safe state or country where life-saving healthcare, like abortion, is legal and protected.
The walkout also called for more transparent and impactful action to protect transgender workers and victims of sexual assault, saying no worker should have to "compromise their safety for their livelihood."
Plus, the workers are asking that employees be included in the ABK audit of sexual harassment in the workplace.
They also want to be able to sign an agreement ASAP, like the one Microsoft signed for its employees, to guarantee workers the freedom to unionize without interference. Microsoft bought out ABK and has promised to do right by unionizing employees who have been the victim of Activision leadership's union-busting tactics, but as the merger is not yet complete, the protections can't come fast enough.
Because striking workers are taking a financial hit to fight for their rights, A Better ABK has a running fund co-organized by Gonzalez through GoFundMe to help.
Cover photo: Collage: REUTERS