Starbucks union organizers share what passing the PRO Act would mean for them
As the Covid-19 pandemic wears on, workers have been left with scraps and little to no say in how their workplaces are run. Add to that the insecurity that comes with working through a global health crisis, and you get a recipe for unrest.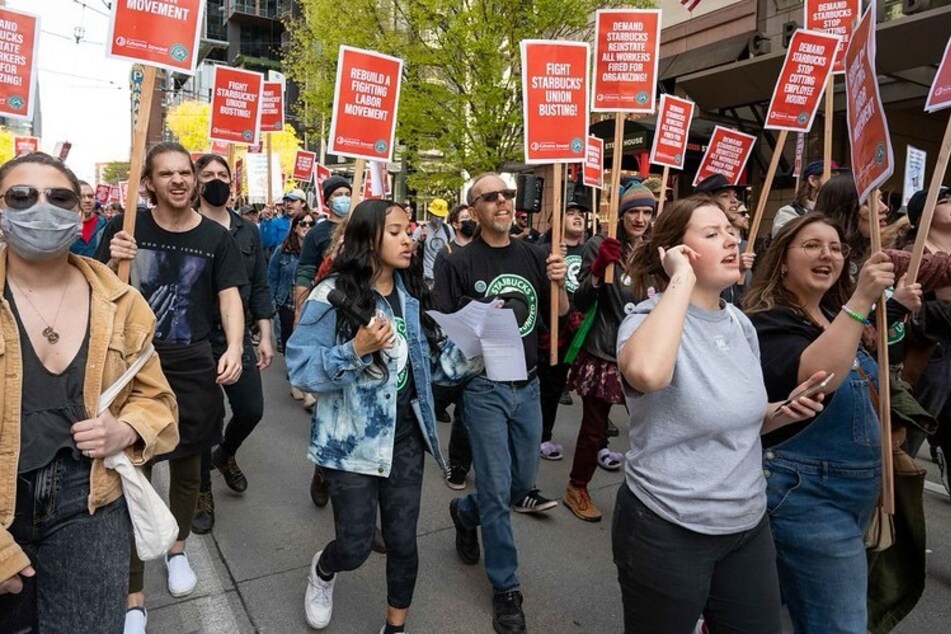 All this injustice has only served to galvanize long-time labor organizers alongside a new generation of activists, including Starbucks baristas.

Due to a lack of federal protections, many workers at Starbucks and beyond have had to put their means of livelihood on the line in the fight for union representation.
Meanwhile, the Protecting the Right to Organize (PRO) Act remains stalled in Congress, even as the cost of living skyrockets across US cities. The PRO Act would put an end to many of the tactics employers use to gut union campaigns, including captive-audience meetings, retaliatory firings, and time-consuming legal proceedings.
But what does this actually mean for US workers trying to form a union?
TAG24 NEWS spoke with four Starbucks Workers United organizers to learn how passing the PRO Act would impact their movement.
An end to captive-audience meetings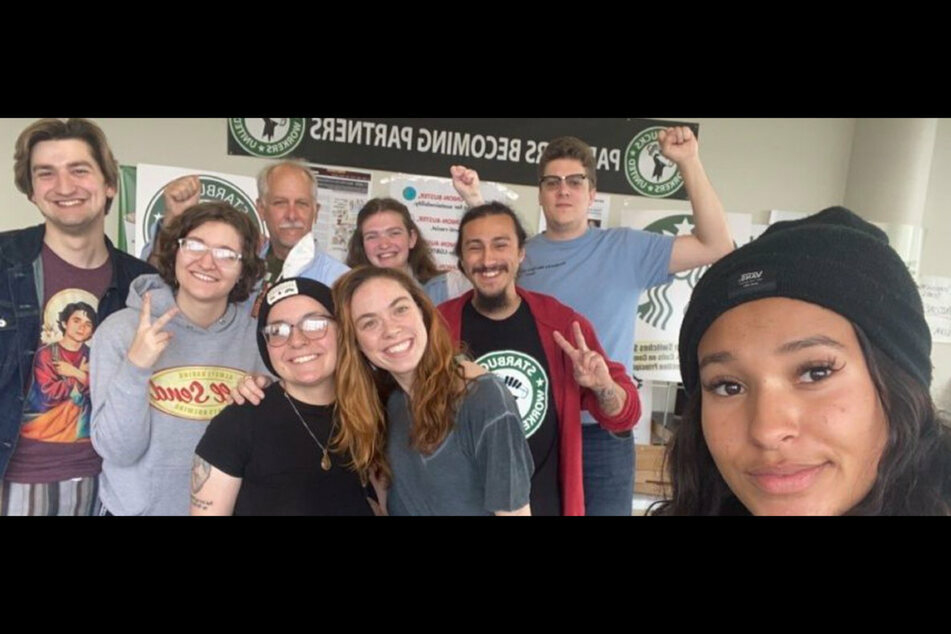 Captive-audience meetings are employer-led sessions designed to discourage workers from voting in favor of a union, and they are one of the major obstacles to organizing efforts.
The PRO Act would make such meetings illegal, which "would absolutely level the playing field for anyone who wants to organize a union in their workplace," said Bill Whitmire, a Starbucks organizer at the Scottsdale and Mayo store in Phoenix, Arizona.
"An end to the intimidating one-on-ones and captive-audience meetings changes the landscape," he added.
Gianna Reeve, a shift supervisor at the Camp Road location in Buffalo, New York, agreed: "The PRO act would mean that workers organizing would not have to suffer the same psychological warfare that Starbucks partners are going through now."
The lack of such federal protections is no small thing. "Starbucks used their position as the employer to threaten and terrify partners into ceasing interest in union membership," Reeve described. "Had there been stronger legislation like the PRO Act to protect the workers at my location from coercive actions taken by Starbucks, there could have been proper discussion of unionization on the floors of the cafe. The seeds of fearmongering and division wouldn't have been so easily sown in my store."
Though Starbucks Workers United has already won 100 unionized stores in the US, Reeve said their organizing shouldn't be as difficult as it has been: "It should not take miracles for workers to have unions, and workers should not be subjected to captive-audience meetings."
"The PRO Act can open the doors for workers to truly feel safe organizing and bring back power to the nation's working-class citizens."
An end to retaliatory firings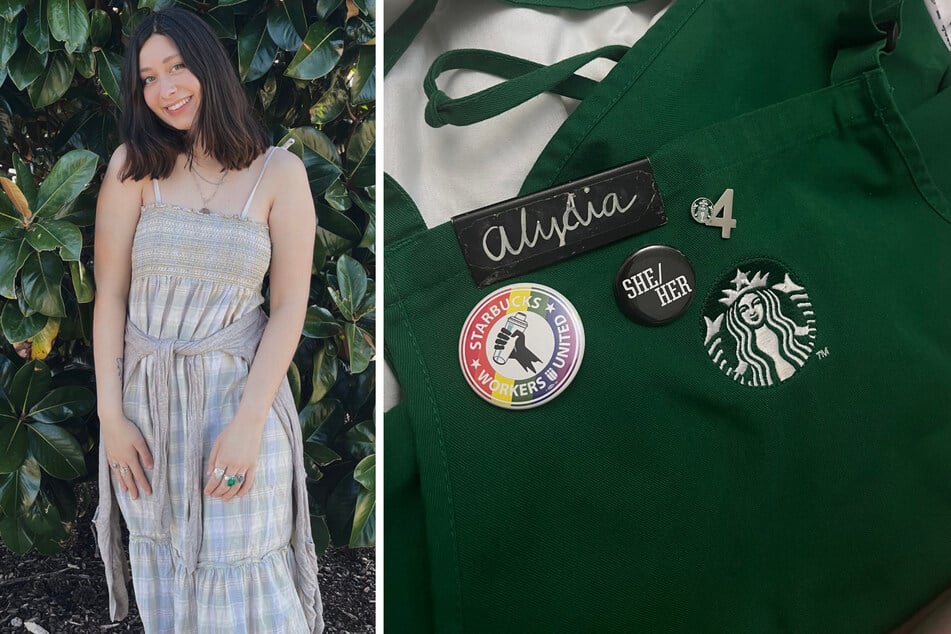 The PRO Act would also make it harder for companies like Starbucks to fire workers over their union-organizing activities, workers say.
"Passing the PRO act would mean, as an organizer, my fears of fellow partners being retaliated against and illegally fired would decrease drastically," said Alydia Claypool, a shift supervisor in Kansas.
"If the 75th and I-35 store in Overland Park would have been protected by the PRO Act, it would have made it a lot more challenging for my managers, Sara Jenkins and Drake Bellis, to put all their energy into union-busting tactics and retaliatory firings," she continued.
"That time could have been used to work on rebuilding our store's trust in management and making plans on how we can move forward respectfully."
Claypool herself was fired by Starbucks amid her store's union organizing campaign. The National Labor Relations Board ruled that her termination was illegal, and she was recently reinstated.
The pattern is one that Starbucks has used to target pro-union workers at stores across the country, including at Whitmire's store in Phoenix. The process of reinstatement can be a long one, and in the meantime, many workers are left without a source of income and other benefits they need to get by.
"I strongly believe we would not have lost 10+ known pro-union partners if the PRO Act was in place," Claypool said.
An end to election delay tactics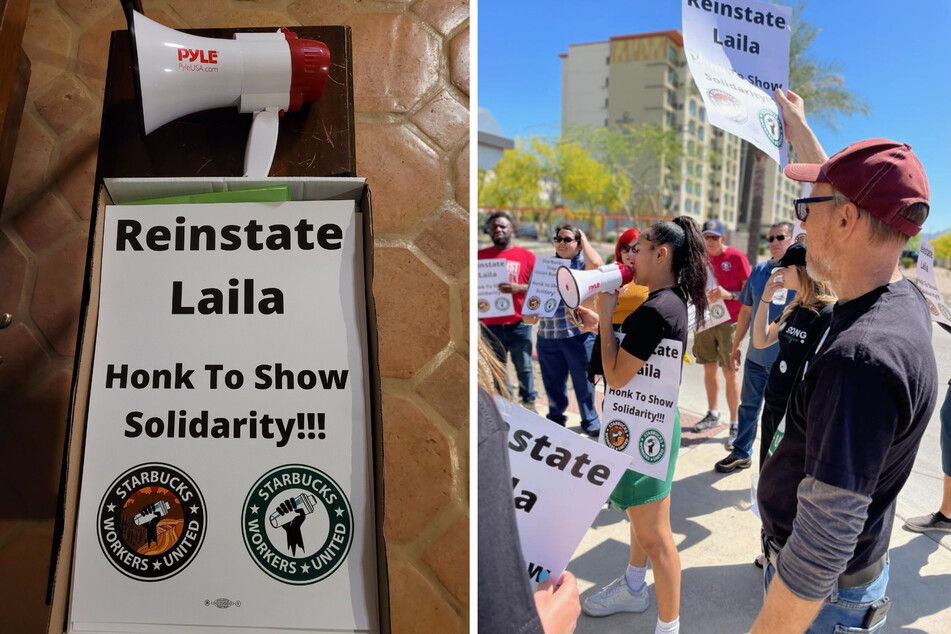 The PRO Act would also make organizing "100 times easier" by significantly reducing the hoops workers have to jump through to see results, according to Joe Thompson, a Starbucks organizer in Santa Cruz and candidate for the California state assembly.
Thompson explained that the National Labor Relations Board would have simply checked their store's union cards to make sure everything was in order, rather than engaging in a time-consuming election.
"We'd have our union certified in a week instead of waiting four months," they said. Doing so would not only cut costs, but it would also "streamline the process for workers who just want a decent say in the workplace."
Powerful companies like Starbucks may use the amount of time it takes to resolve disputes to their own advantage. At Whitmire's store in Phoenix, Starbucks has been accused of harassing and illegally firing workers, then challenging those ballots to delay a definitive election result.

"Without the act, having fair elections is at best arbitrary," Whitmire put it. "The employer can pretty much do whatever they want and then apologize later or simply fight everything in court, tie up the process, and exhaust the workers."
Sending a message to lawmakers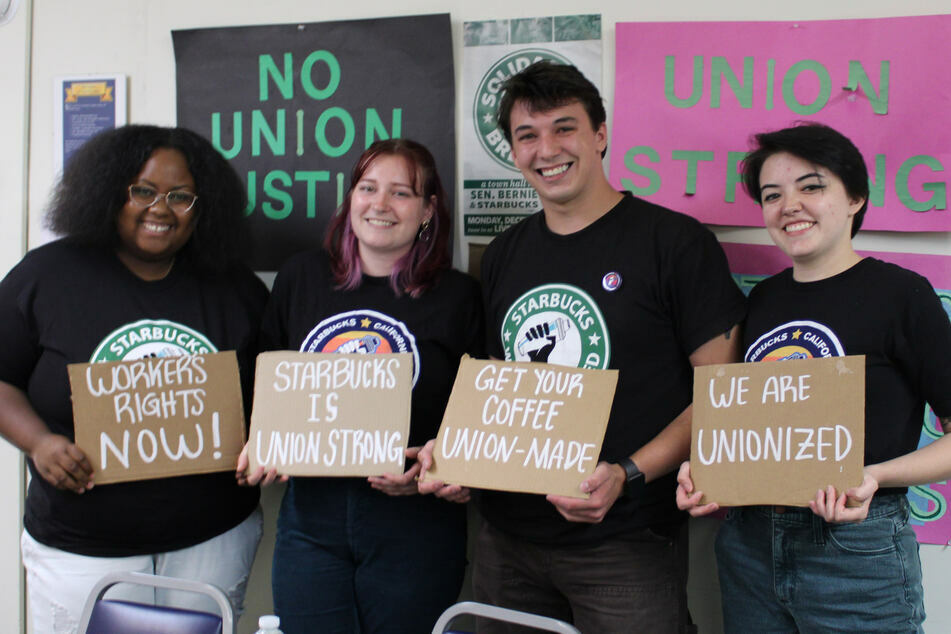 Given everything they've been through, Starbucks organizers are demanding that politicians finally follow through on worker protections.
Reeve described the PRO Act as a "common-sense move for the US government." Nevertheless, there has been little to no action on moving it forward.
Workers don't believe that's a coincidence. "The deck is stacked against the rank and file, and Congress knows it," Whitmire said.
Thompson pointed out that many lawmakers in the federal government, like Sens. Joe Manchin and Kyrsten Sinema, have obstructed the PRO Act's passage and need to be "held accountable."
But they aren't the only ones at fault. Thompson said President Biden, who met with a Starbucks Workers United organizer at the White House earlier this month, has not done as much as he could through executive action to defend workers' rights.
"We need people who care and people who are going to stand up and fight for what's right," Thompson insisted.
"Lawmakers in Kansas, Missouri, and all over should know that as the labor movement is having this revival, workers need protection," Claypool echoed.
"People's livelihoods are on the line, and all workers want is to have a seat at the table. We should be protected when we speak out and organize our workplaces."
Cover photo: MICHAEL M. SANTIAGO / GETTY IMAGES NORTH AMERICA / GETTY IMAGES VIA AFP