Donald Trump apparently wants to be handcuffed with an arrest "spectacle" and become "a martyr"
Palm Beach, Florida - As the possibility of his arrest continues to loom, Donald Trump has reportedly been telling his advisors that he wants the big moment to be a "spectacle."
According to the Guardian, multiple advisors to the former president have claimed he wants to be put in handcuffs and escorted to his potential impending court appearance.
Those close to him also noted that above all, Trump wanted to use the moment to galvanize his base, and avoid, at all costs, anything that "would make him look weak or like a loser."
The former president even allegedly joked that he wanted to get shot while doing a perp walk, arguing that it would make him "a martyr" and win him the 2024 elections.
It appears Trump has been anxiously waiting as a New York grand jury investigates a hush money payment of $130,000 he allegedly gave porn star Stormy Daniels to keep an affair between them a secret.
The payments were recorded as legal expenses, which may get him charged with falsifying business records and tax fraud.
But what is actually happening with Trump's possible arrest?
Will Donald Trump be arrested?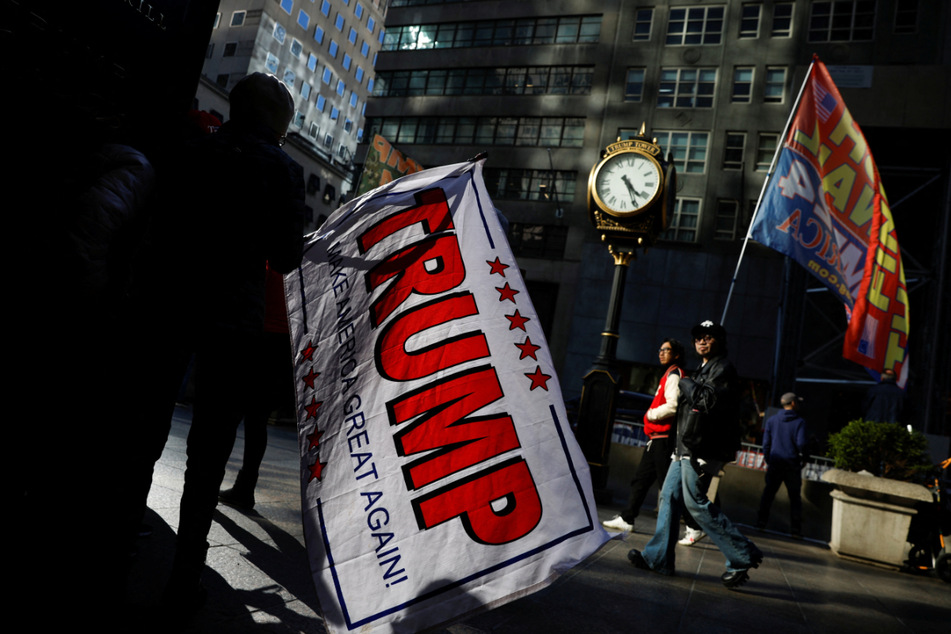 Over the weekend, Trump made an unfounded prediction on his platform Truth Social that he would be arrested on Tuesday, but it turns out the grand jury still has yet to conclude the investigation and hold a vote on how to proceed.
His claims kept New York and Washington DC on high alert on Tuesday, yet outside the Manhattan courthouse where Trump would be expected to appear if indicted, the turnout was quite small.
Another NYC courthouse that was set to hear a different lawsuit against Trump received a bomb threat on Tuesday, although it's unclear if it was related to the former president and his multiple cases.
The million-dollar question continues to be: Will Donald Trump be arrested? And if so, when?
If indicted, Trump would become the first former president in history to be criminally charged.
The grand jury reconvenes on Wednesday to continue review of the case, but it's unclear how long it will take them to come to a decision.
Cover photo: Collage: IMAGO / ZUMA Wire & The Photo Access