Donald Trump rants and raves to Tucker Carlson in first interview since arraignment
Palm Beach, Florida - Donald Trump sat down with Fox News' Tucker Carlson for the first interview since he was arraigned on federal charges.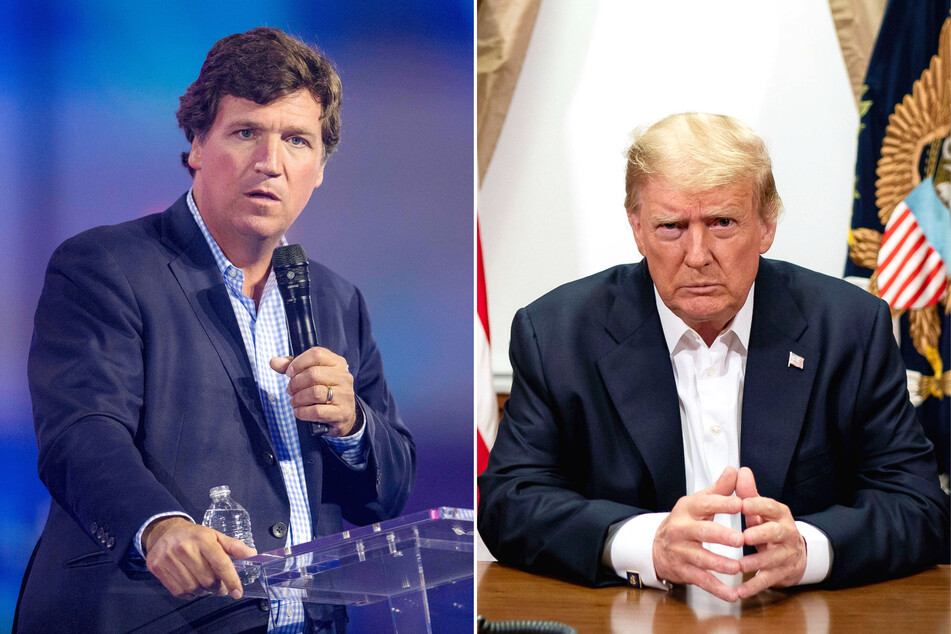 Carlson began by asking Trump to give his perspective on the arraignment, to which the former president predictably responds "it was a horrible thing because I did nothing wrong."
He went on to claim that staff at the courthouse were "crying."
"People that work there... that have no problem putting in murderers, and they see everybody," Trump explained. "It's a tough place. And they were crying... they said, 'I'm sorry.'"
"In one sense it was beautiful because they get it," he continued. "In another sense, it was nasty. I went to the Wharton School of Finance; they didn't teach me about that!"
He went on to say that the other cases against him are also hoaxes, including the "box hoax" and his "perfect phone call" to Georgia about finding votes for him that didn't exist, and calling all efforts against him a part of the "weaponization of our justice system."
"Maybe I have a bigger platform, so I can explain it – If you're somebody, let's say a Republican running for office, and you get a subpoena, you might as well resign because you're not going to be able to survive it," Trump said in a stunning admission, adding, "It's all disinformation."
Tucker remained quiet through most of the interview, allowing Trump to say anything he wanted, which Carlson presented as "moderate, sensible, and wise."
Tucker Carlson lets Donald Trump take the reins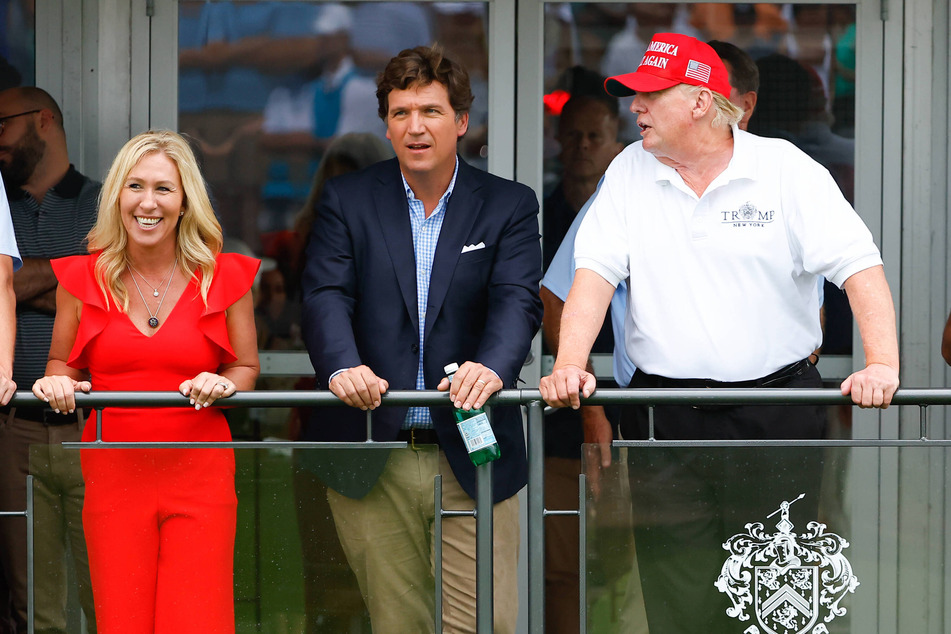 Tucker Carlson noticeably let Donald Trump take the reins during the interview, allowing himself to be steamrolled and only really asking about three questions during the 10-minute conversation.
Trump continued by aimlessly rambling on about his a recent report from the administration of current President Joe Biden, which largely blamed him for the messy withdrawal from Afghanistan.
Trump also added that while "people talk about global warming," he believes a bigger problem is "nuclear warming."

"I've become an environmentalist in my own way," he said.
Carlson's awkward Trump text remain unaddressed
This was the first high-profile sit down between Carlson and Trump since the damning revelations that were part of the Dominion Voting Systems lawsuit against Fox News.
Private text messages entered as evidence showed staff at the network privately trashing Trump, while at the same time praising him on air and helping to spread his disinformation.
Tucker Carlson, in particular, described Donald Trump as "a demonic force" and constantly discussed how much he hated him "passionately."
Despite this, Carlson and Trump didn't at all address it in the interview.
Cover photo: Collage: IMAGO / ZUMA Wire