George Santos' former aide gets slapped with federal charges
New York, New York - A former campaign fundraiser for House Representative George Santos has been federally charged with fraud and identity theft.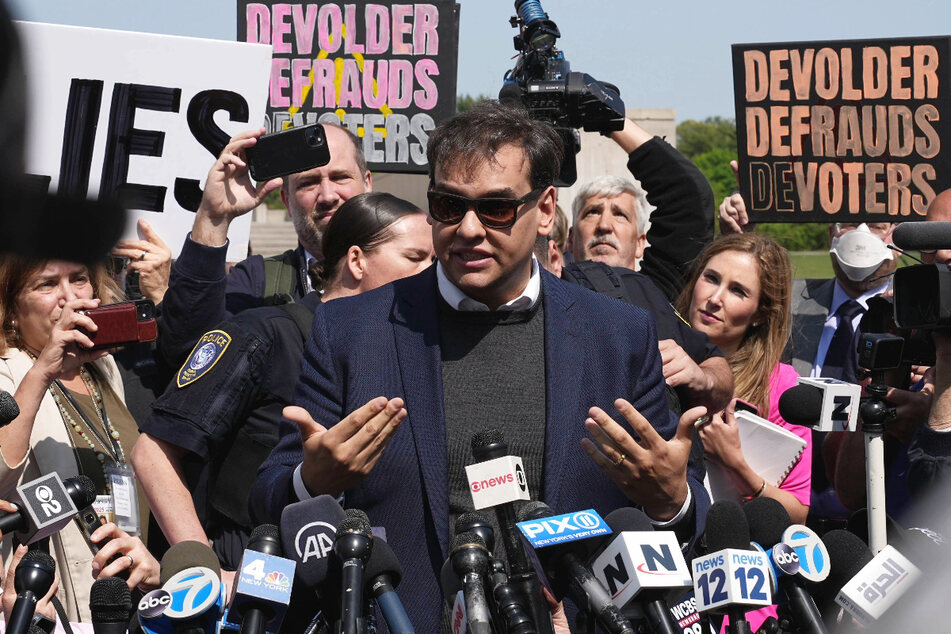 A new indictment is adding to the alleged murky money troubles surrounding George Santos.
Samuel Miele, who worked for Santos during election cycles in 2020 and 2022, was arraigned in Brooklyn federal court on Wednesday morning, according to The New York Times. He pled not guilty and was released on a $150,000 bond.
In the indictment unsealed the same day, Miele faces four counts of wire fraud and one count of aggravated identity theft, as he allegedly "falsely and without authorization impersonated" an unnamed person "for the purpose of soliciting financial contributions to support the campaign and enriching himself through commissions earned."
Miele allegedly sent tons of "fraudulent fund-raising" emails and made phone calls to potential donors claiming he was a "high-ranking aide to a member of the House with leadership responsibilities."
While Santos, the House member, and the aide's names are not included in the indictment, it's been widely reported that Miele had impersonated the chief of staff to House Speaker Kevin McCarthy. Several close to McCarthy's campaign said Miele was fired by Santos soon after.
Santos was indicted himself back in May on multiple federal charges also relating to finances, including wire fraud, money laundering, and theft of public funds. Many questions exist surrounding Santos' campaign fundraising, with recent filings showing payouts were made to him directly.
Despite his many issues and admitting to lying about his career resume, Santos has vowed to continue his battle for re-election in 2024 and describes his legal woes as a "with hunt!"
Cover photo: Imago/UPI Photo