Marjorie Taylor Greene feels "threatened" by Rep. Jamaal Bowman after fight over George Santos
Washington DC - Representative Marjorie Taylor Greene (MTG) got into a spat with a fellow politician on the steps of the Capitol building about the possible expulsion of Rep George Santos from Congress, and said she now feels "threatened."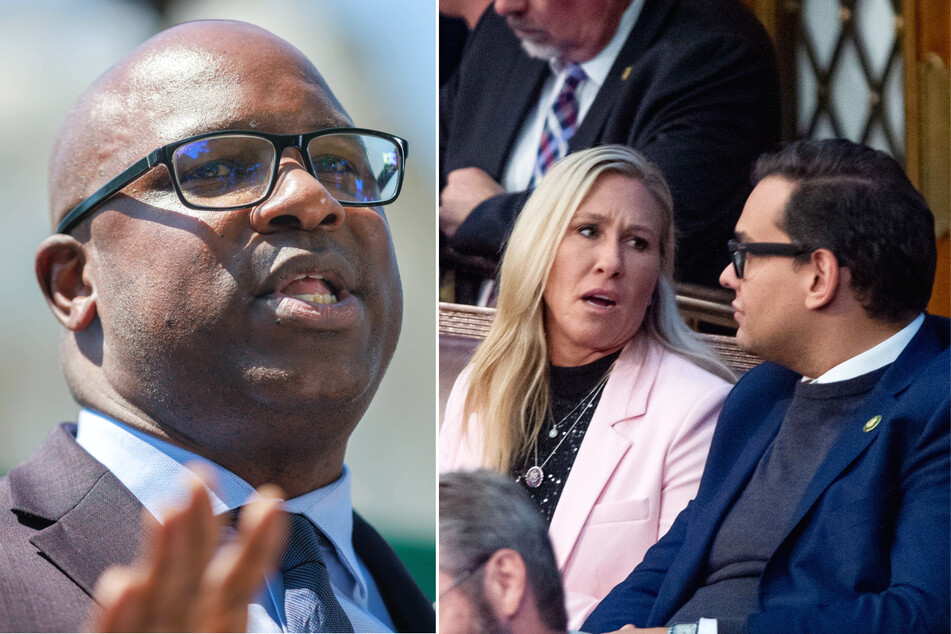 On Wednesday evening, Santos was answering questions from the press about his recent indictment on 13 criminal charges - which include fraud, money laundering, and filing false statements to the House of Representatives.
Santos defended himself, stating, "I am confident I will fight to clear my name."
As he was speaking, Democrat and fellow New York Rep. Jamaal Bowman heckled Santos from afar, shouting, "Kick him out! He's gotta go!" Alexandria Ocasio-Cortez, another New York Rep., also joined in, shouting, "You gotta give it up."
"I can't continue to address you guys," Santos told reporters, "because there's a deranged member here, so I'm gonna walk."
That's when MTG jumped in to defend her friend, attempting to drown out Bowman with her own chant of "Impeach Biden!"
Reporters surrounded the two as they got into a shouting match, as Bowman claimed the Republican Party is "hanging by a thread" and urged her to "save the party."
"No more QAnon, no more MAGA, no more debt ceiling nonsense," he added, poking fun at MTG, who is well known for spreading conspiracy theories and being a staunch Donald Trump supporter.
MTG used her typical tactic of bringing up irrelevant issues, such as Biden and the border crisis, to avoid talking about Santos directly.
While the exchange seemed harmless, with both seen laughing at times, MTG responded the following day with vitriol.
Marjorie Taylor Greene plays the victim after Bowman confrontation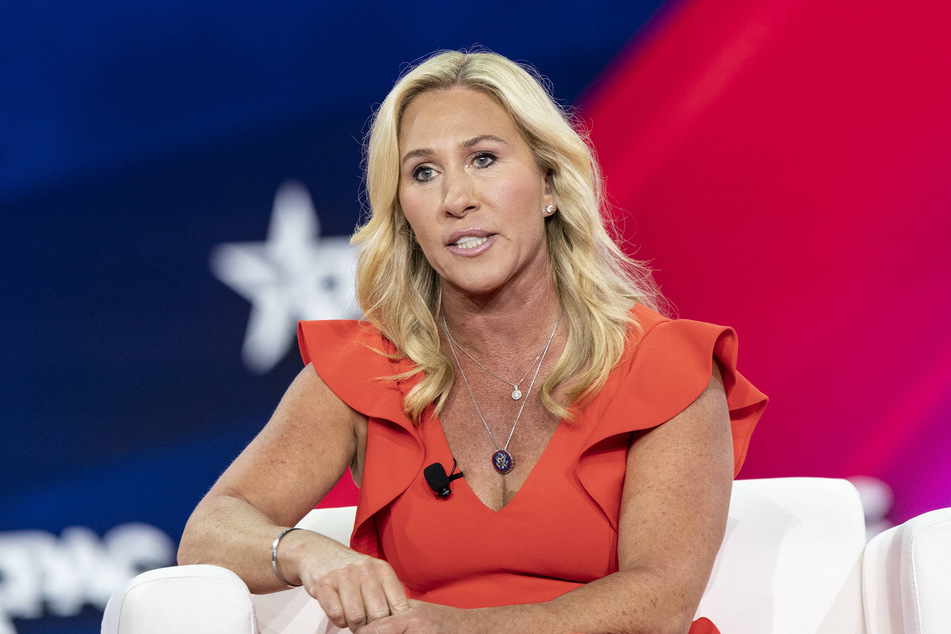 On Thursday during a press conference, Greene went on a rant about her confrontation with Rep. Bowman, claiming she felt "threatened by him" and his "aggressive physical mannerisms," despite the fact that she is seen smiling in video of the incident.
Social media users have called her remarks towards Bowman racist, including California Governor Gavin Newsom.
"Everyone should call this out for what it is: blatant racism," Newsom tweeted, citing her comments as "dangerous rhetoric."
MTG also claimed that Bowman called her a white supremacist, which she took particular offense to.
"That is like calling a person of color the n-word," she argued. "Jamaal Bowman was down there cursing at me, telling me to get the eff out of there, right outside the vehicle I was sitting in."
MTG's claims of profanity and insults from Bowman were not caught on any video shared by many journalists that filmed the incident.
MTG did however call Bowman "not smart" as their confrontation concluded.
Cover photo: Collage: IMAGO / NurPhoto & ZUMA Press