Central American TPS families say Biden has "nowhere to hide" in rally for residency protections
Washington DC - Immigrants' rights activists rallied outside the White House on Tuesday demanding President Joe Biden act immediately to re-designate Temporary Protected Status (TPS) for Central American countries.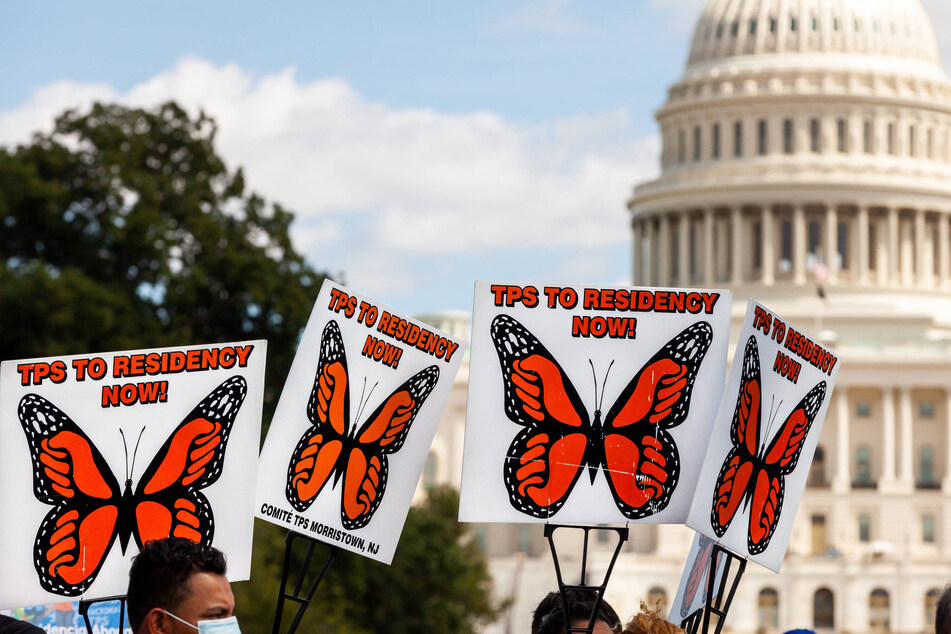 "What do we want? Residency! When do we want it? Now!" TPS holders and supporters cheered in Spanish as they gathered at Lafayette Square in front of the White House.
TPS is a temporary legal status conferred upon nationals of designated countries already residing in the US when natural disasters, political instability, and other conditions make it dangerous for them to return.
Many TPS holders from Central American countries have lived, worked, and paid taxes in the US for decades and now have families with US citizen children.
Their future in the country came under threat in 2017 when former President Donald Trump moved to end the program.
TPS families fought back by filing a lawsuit which has kept their protections active ever since.
President Biden leaves TPS families in limbo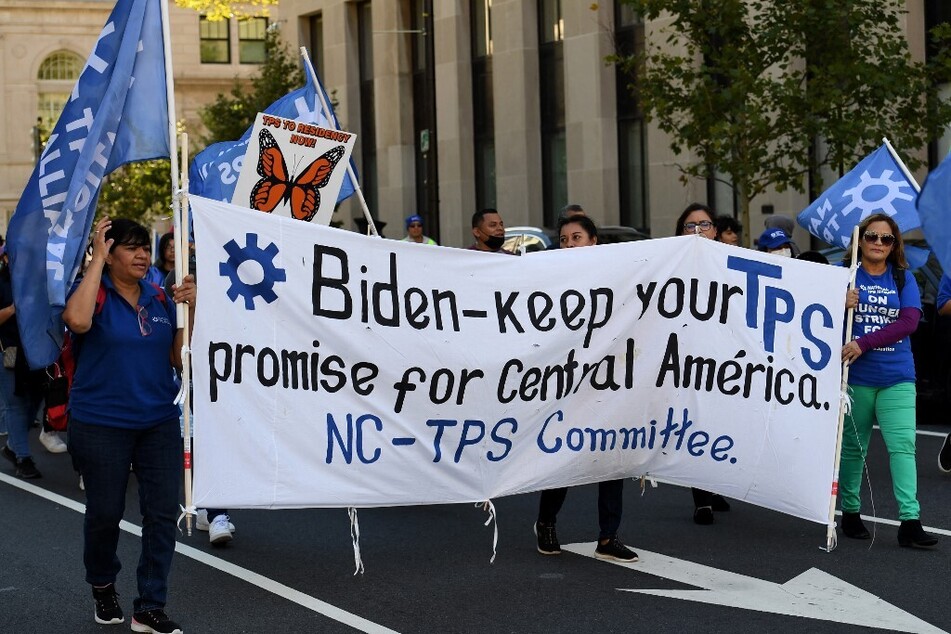 Many TPS families hoped Biden's ascent to the presidency would mark a turning point in their fight for justice, though they have so far been disappointed.
The DHS announced in November 2022 that TPS for El Salvador, Nicaragua, Honduras, Nepal, Haiti, and Sudan had been auto-extended through July 2024. At the same time, the administration has declined to re-designate TPS for El Salvador, Honduras, and Nicaragua or issue a first-time designation for Guatemala – actions Biden can take without congressional approval.
Meanwhile, Congress failed to pass permanent residency protections in 2022 before Republicans took up their House majority. President Biden has since announced new measures that will effectively bar Central American migrants from claiming asylum in the US, while doing little to protect those already residing in the country.
"The leaders of this country should know about our fight. It survived the Trump administration. It survived the pandemic. It has survived the silence of President Biden. It has survived the president's lie that he promised to restore TPS," insisted Teofilo Martinez, a TPS holder from Honduras living in Georgia.
"We must be strong. Every day, constantly, we have to carry our message to the White House."
TPS families speak out against family separations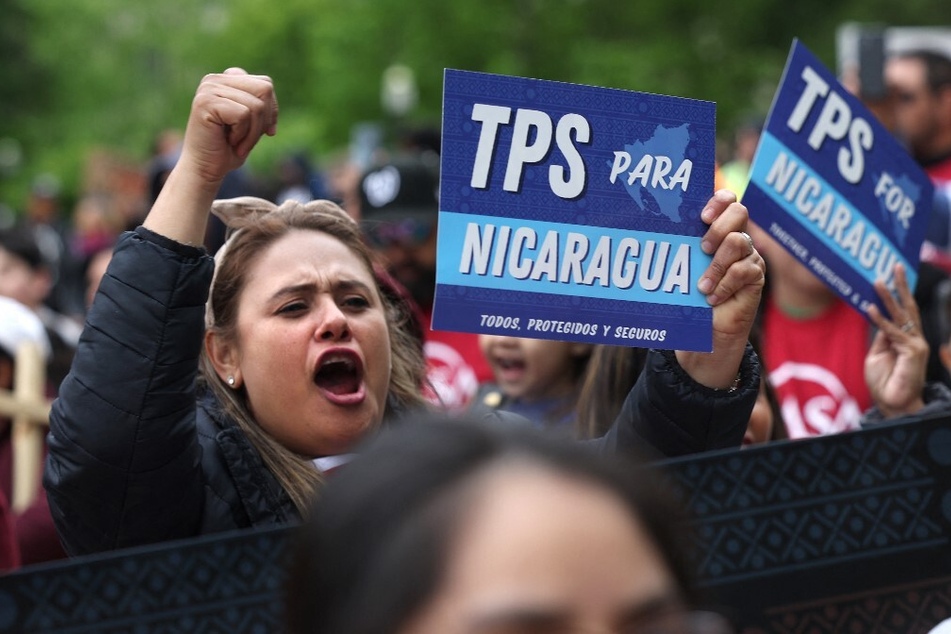 For Central American TPS holders, Washington's inaction means they must continue living in a state of near-perpetual uncertainty, unsure whether they will soon face deportations and possible family separations.
These anxieties affect not only TPS holders, but also US youth like Emily Hernandez, a student at the University of Nevada, Las Vegas whose father is a TPS holder from El Salvador, mother is an immigrant from Mexico, and brother is a DACA recipient.
"My life wasn't very calm as a teenager and normal like any other children in the US. I always had fear about getting separated from my parents and having to choose between living in the country or moving to a whole other country just so I could be with my family," Hernandez said during Tuesday's rally.
"No child should have to worry about choosing between a country or their families at all. That's why I am here today and why all of us are here today to call on President Biden to use his executive authority and the power of his pen to protect Central Americans," she continued. "The United States owes a historical debt to Central America because of the long history of political interference, this mistreatment of our people at the border and in the interior of this country, and the vital contribution of labor that we have made and continue to make to bolster the US economy even in the midst of the global pandemic."
"TPS is the least the US can offer them in return, and Biden has no excuses. He has nowhere to hide. His legacy on immigration will be defined by the actions he takes in the coming months."
Cover photo: IMAGO / NurPhoto