"F**k you Jamie Lynn!" Britney Spears slams "selfish brat" sister in new rant
Los Angeles, California - Britney Spears isn't letting up on Jamie Lynn as the singer has again publicly slammed her sister in an even spicer rant.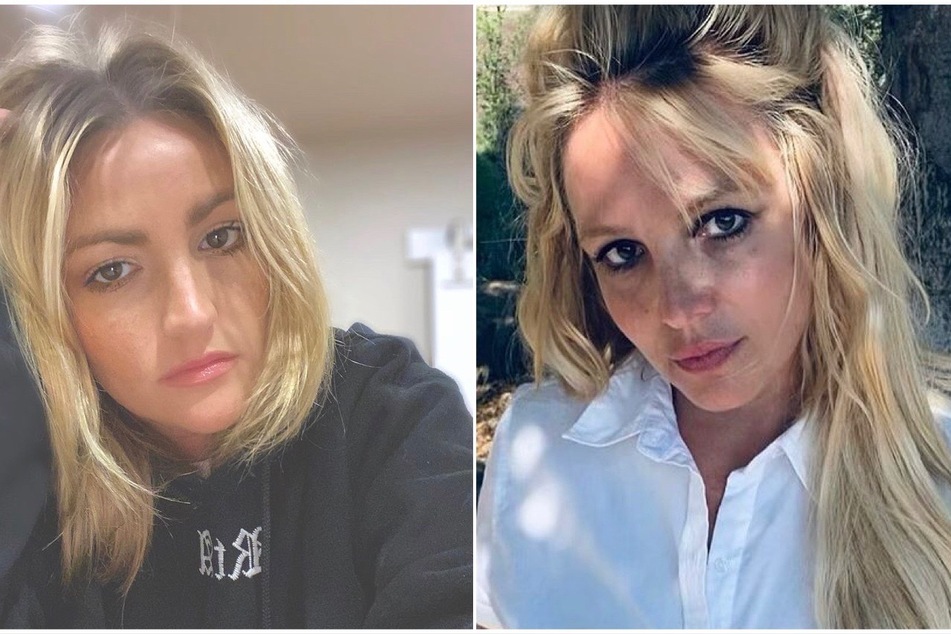 Hell hath no fury like a pop star scorned. Especially by her own sister.
Just when everyone thought Britney couldn't get any shadier, the Princess of Pop has surprised the world again by blasting Jamie Lynn in yet another shocking sound-off.
On Wednesday, Britney piled on the Zoey 101 star in a new post that combined and continued with her previous rant from Tuesday night – which has since been deleted. It combined five snapshots of notes railing on her sister, hidden behind a first photo of a wintertime cocktail topped with cinnamon.
Spicy!
Continuing to dish on her side of how she handled her iconic split from Justin Timberlake, the 40-year-old dissed her sister, claiming that Jamie Lynn "didn't feel bad" for her breakup like she purported in a media interview earlier this week.
"When I came home you and your little friends all thought I wasn't cool, you felt bad for me in the breakup, HELL NO you didn't!!! You and your friends all dyed your hair like Christina Aguilera and you no longer would play with me anymore!!! I NEVER shut you out ever!" she wrote.
The singer further stated that Jamie Lynn was the one to "shut her out" when she needed her the most, and that her baby sister "hurt her."
From there, Britney didn't hold back.
"F**k you, Jamie Lynn," she wrote. "You selfish little brat !!! Saying how weird and dumb it was that I had bought a house for Mamma !!! She was so proud and you told that interview girl that it was just weird."
"If you came out of my stomach I would have popped the s**t out of your little a**," she added.
Britney's tirade follows her sister's recent interviews on the podcast Call Me Daddy, as well as TV appearances on Good Morning America and Nightline, where she described the pop star as "erratic," "paranoid," and "spiraling."
Jaime Lynn is promoting her new memoir, Things I Should've Said.
Taking the drama offline, it was revealed on Wednesday that the Hit Me Baby One Time singer has filed a cease-and-desist letter against Jamie Lynn - a motion that the latter apparently isn't taking seriously, per TMZ.
Cover photo: Collage: Screenshot/Instagram/jamielynnspears & britneyspears