Cavinder Twins serve up steamy viral gym pics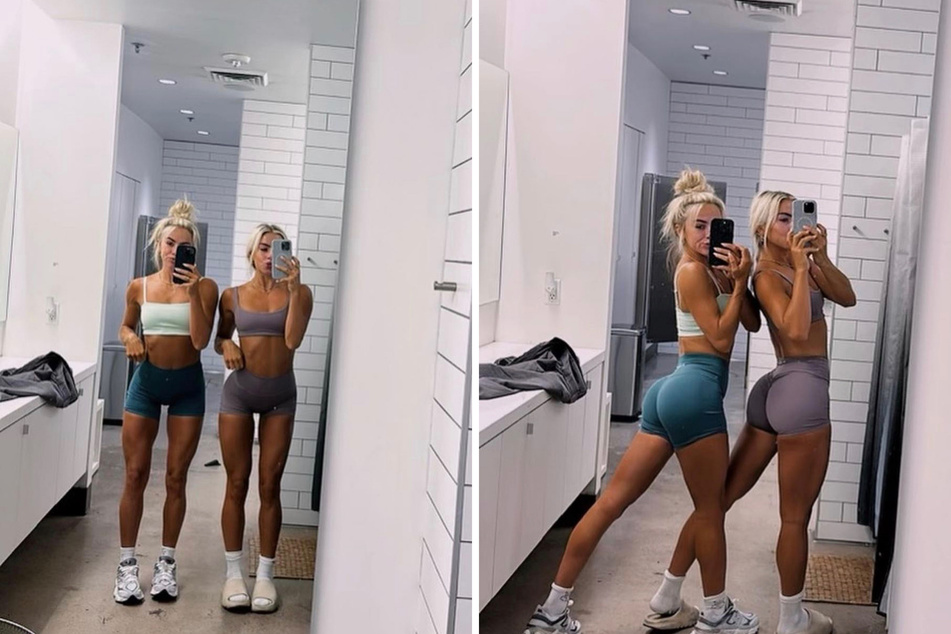 It seems like Haley and Hanna Cavinder are practically living in the gym as they prepare for their WWE training.
Last month, the sisters announced their retirement from basketball after graduating from the University of Miami to embark on a new career in wrestling.
On an appearance on the Today show last month, the Cavinders explained the move, saying it was the right fit for their brand going forward.
Since then, the duo has kept their fans entertained with a slew of fitness related posts from tips, funny gym clips, and spicy gym vids.
With their most recent social media post, the twins have gone viral for more spicy gym pictures fans couldn't get enough of!
"wombmates 4L," the two captured the shots, which showed them sporting complimentary sports bras and workout shorts.
"BOFFUM [fire emoji]" one fan said.
"This picture just told me to go back to the gym" another added.
"You two are officially the hottest twins on the internet," another fan commented.
The Cavinder twins are set to train at the WWE performance center in Orlando in this summer.

Cover photo: Collage: Screenshot / Instagram / Thecavindertwins