Johnny Depp signs record-breaking fragrance deal with Dior
Somerset, UK - Johnny Depp is breathing in the sweet smell of success.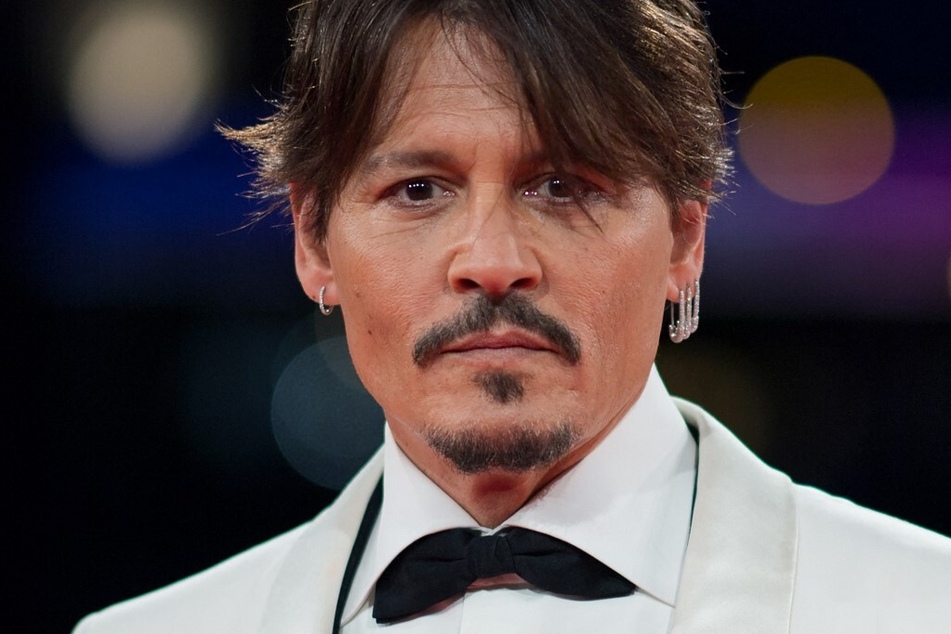 The Pirates of the Caribbean star has reportedly signed the biggest men's fragrance deal of all time.
Variety cites a source confirming Dior closed a deal with Depp for a three-year contract estimated to be worth a whopping $20 million. The outlet said the French luxury label did not respond to a request for comment. Depp's handlers also declined.
The veteran actor has been the face of Dior's Sauvage since it launched in 2015. Bernard Arnault, the chief executive of Dior's parent company LVMH, has credited the "image of Johnny Depp" as one of the main reasons why Dior Sauvage has been "a remarkable success."
During the actor's controversial legal battle with ex-wife Amber Heard, Disney and Warner Bros. pulled the plug on long-term associations with the actor. However, LVMH stood by Depp's side.
Commercials and print ads for the popular men's fragrance continued running throughout the highly publicized court proceedings.
Johnny Depp rebounds after legal battles with Amber Heard
Depp successfully sued Heard for defamation over a 2018 Washington Post op-ed in which the actress described herself as "a public figure representing domestic abuse." While Heard didn't specifically mention Depp's name in the piece, she had previously accused him of domestic violence.
Depp's lawsuit claimed that Heard's allegations cost him tens of millions of dollars in lost work.
A Virginia jury decided the 21 Jump Street star should receive more than $10 million in damages. Heard was awarded $2 million in a counterclaim.
The two were married in February 2015 after meeting on the set of 2011′s The Rum Diary. Heard filed for divorce the following year.
After the acrimonious split, the couple were embroiled in various civil lawsuits, including Depp losing a libel case against a British tabloid that referred to him as a "wife beater."
Depp has publicly rebounded quite a bit since his highly publicized legal battles.
Last August, he made a surprise appearance at the MTV Video Music Awards, with his face edited onto a Moon Person hovering above the crowd. In November, he walked the runway as a special guest in Rihanna's Savage X Fenty fashion show.
Last month, it was announced that Jeanne du Barry, Depp's first film since the Heard trial, would premiere at the Cannes Film Festival on Tuesday, May 16.
Cover photo: LOIC VENANCE / AFP