Taylor Swift's stage dive in The Eras Tour mermaid moment sends TikTok swimming
Glendale, Arizona - Taylor Swift has officially kicked off The Eras Tour and fans can't get enough of watching bite-sized clips of what the pop star had in store. But one magical moment has left Swifties wondering: how did she do it?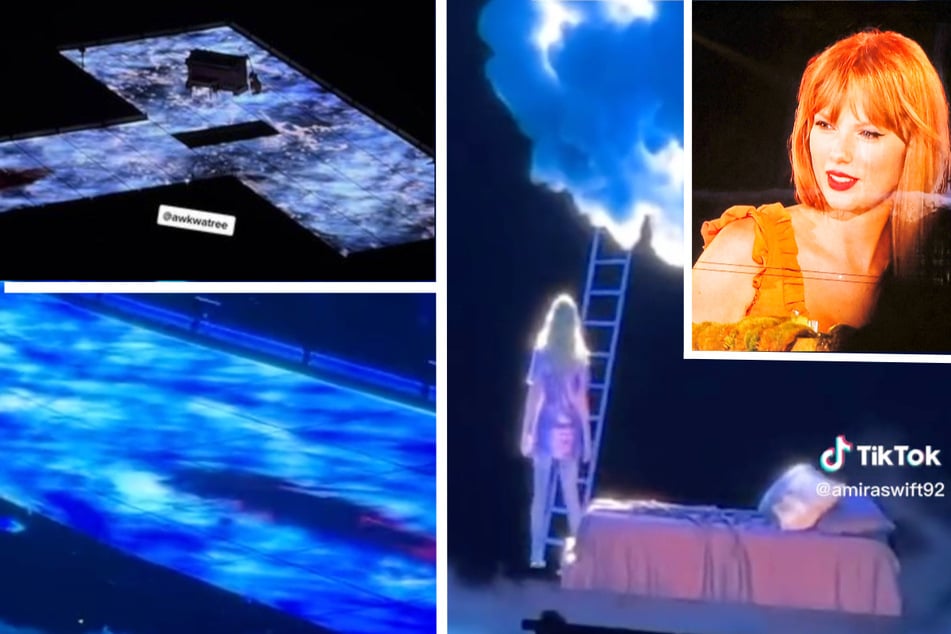 T-Swift fans are consistently impressed with the singer, but her newest stunt has many bewildered.
Clips circulating on TikTok and beyond have shown bits and pieces from the first show of her epic 52-stop tour, which opened in Glendale, Arizona, on Friday night.
The moment happens after the 33-year-old plays the song Tim McGraw. Taylor struts from her piano in a sparkling red chiffon dress to stand in front of a hole that opens in the stage pit below.
Taylor then does a beautiful and brave-looking dive nose-first into the hole, as a splash sound effect plays. The audience lets out a collective gasp.
"What the f*ck?" and "How the f*ck did she do that?" fans are heard audibly screaming.
They spend the next minute watching a projection of Taylor "swimming" the length of the runway stage in the red dress as bubbling sounds play.
In the view from above, it looks like Taylor is gliding underwater, and the delicate imagery is something out of fans' wildest mermaid dreams.
Taylor Swift's magical mermaid moment on The Eras Tour signals the start of the Midnights era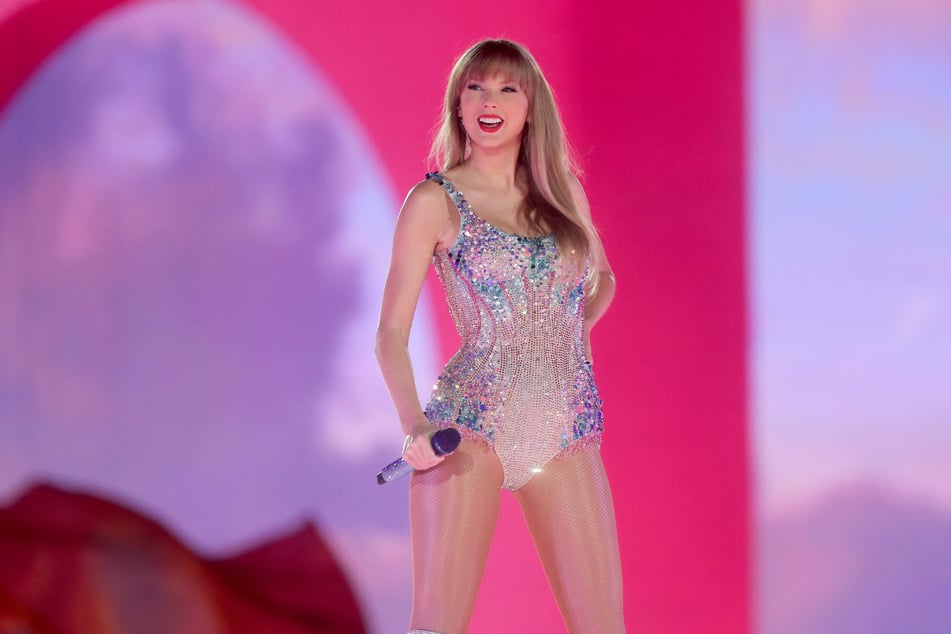 "How the hell does that work?" wrote one fan on TikTok of the moment. Her video has been viewed more than 18 million times.
As the swimming figure of Taylor moves to the main stage's backdrop, a giant wave appears on the screen. The oceanscape then reveals a video of Swift sitting on a purple bed as she climbs a ladder that reaches into the clouds.
In real time, backup dancers appear, spinning cloud platforms on wheels with ladders.
Swift then rises out of the stage in a lilac shag jacket, just one of her many designer costume changes like Oscar de la Renta and Christian Louboutin that she wears during the show.
She then begins her newest single Lavender Haze.
It marks the moment of Taylor's show when she officially transitions into her Midnights era, playing songs from her latest album. The moment most Swifties have been waiting for since they snagged their highly coveted tickets.
Cover photo: Collage: Screenshot/TikTok/awkwatree, amiraswift92, & KEVIN WINTER / GETTY IMAGES NORTH AMERICA / GETTY IMAGES VIA AFP