Donald Trump stages wildly patriotic Waco rally as he faces possible arrest
Waco, Texas - Donald Trump staged his first official campaign rally in Waco over the weekend, addressing everything from stolen elections to him possibly being indicted.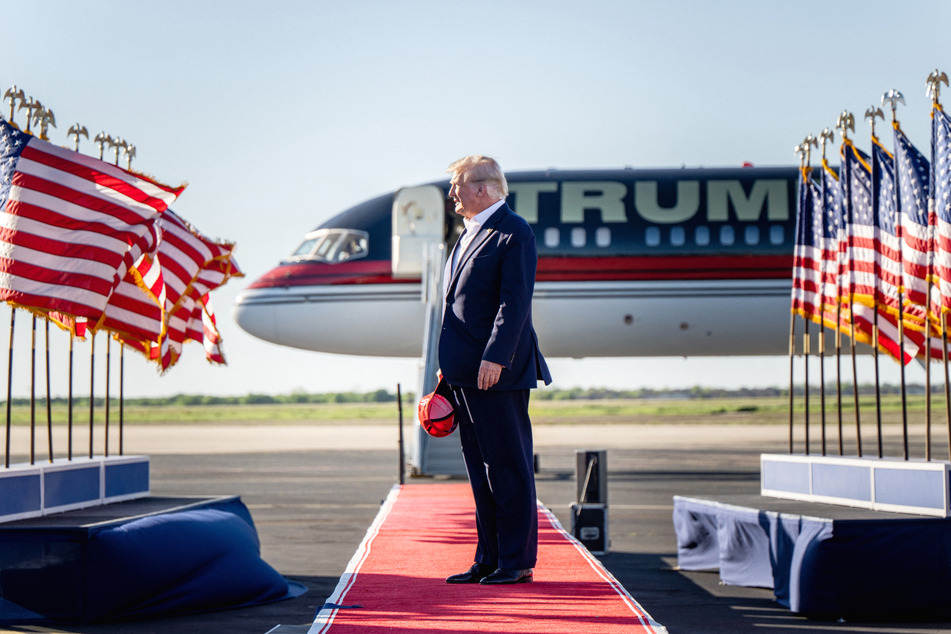 On Saturday, the former 45th president put on one hell of a show as he struggles to stay in the 2024 presidential race. And if he proved anything, it's that MAGA is surely not dead.
While some were initially skeptical about his campaign's choice to hold the rally in Waco amid some controversy, the city's residents welcomed Trump with open arms.
The big production seemed to resonate with the community, as the stage was decked out in American flags, Proud To Be An American blasted from the speakers, and everything was covered in red, white, and blue.
An estimated 15,000 people reportedly showed up at Waco Regional Airport to show him some love, many of them gathering in the parking lot hours before the facility began welcoming guests at 8 AM.
They were graced with a ton of solid conservative speakers as openers, including Texas lieutenant governor Dan Patrick and MyPillow CEO Michael Lindell. According to USA Today, even Ted Nugent managed to deliver a performance of the Star Spangled Banner, along with some jabs at President Joe Biden for providing military aid to Ukraine, to which he said, "I want my money back!"
And the event wouldn't quite feel MAGA enough without a few words of Trump support from Congress members Matt Gaetz and Marjorie Taylor Greene, who slammed fellow Republican lawmakers and pushed the idea of bringing an end to the current Republican Party who doesn't put "America First."
But no one could outshine the Don himself, who arrived in his own private plane that dropped him off at a red carpet that led him to the stage, where he addressed his thousands of fervent fans.
Donald Trump plays his greatest hits for the Waco crowd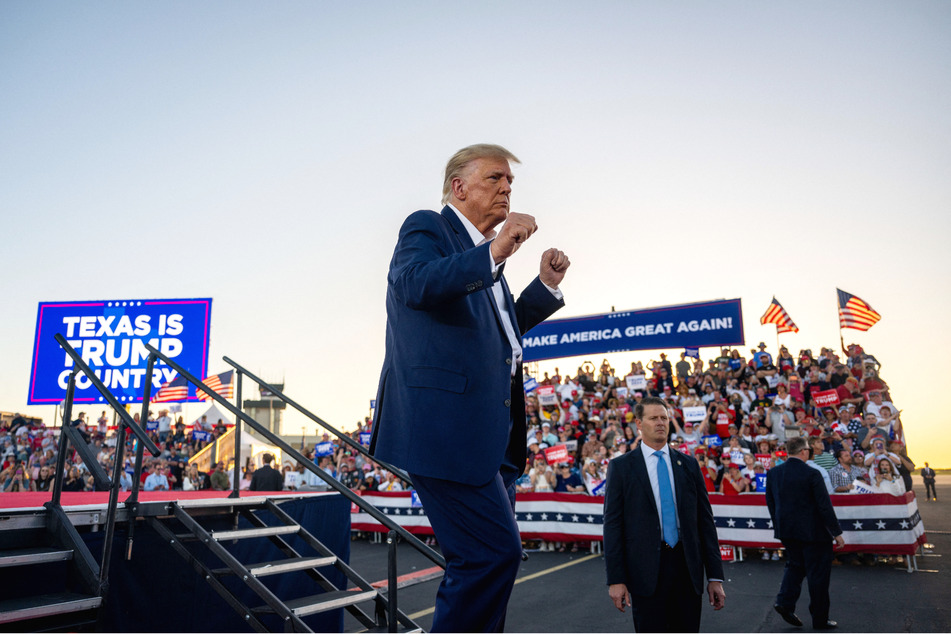 Donald Trump began his address around 6 PM, and kicked things off by getting the crowd to join him in standing with a hand over their heart. Justice For All by the J6 Prison Choir, a song he was recently featured on alongside jailed insurrectionists, played in the background. He also had footage from the January 6 capitol riots playing on a large screen behind him.
He then took to the podium to deliver his regular doom and gloom message about the horrible state of the nation, and how it can't be fixed without him.
He, of course, rehashed his unsubstantiated claims about the 2020 presidential race being stolen from him, one again calling American elections a "rigged system." He touched on the "corrupt, rotten, and sinister forces trying to destroy America" such as globalists, Marxists, communists, socialists, neocons, and the "warmongers, those stupid warmongers."
Trump touted some of his past achievements as president – although not all were his – and brought up his border wall project, which he said he "completed that task, totally as promised."
He also addressed the possibility of being indicted by a New York grand jury currently investigating alleged fraud he committed with hush money paid to porn star Stormy Daniels. Trump continued to push the idea that the whole thing is a part of a political witch hunt by Democrats to keep him from the presidency.
He spent the bulk of his 95-minute speech attacking his political opponents, including the district attorneys and prosecutors leading the multiple legal investigations and probes he currently faces that may threaten the future of his campaign.
Trump was noticeably a bit toned down in some aspects of his rhetoric. He didn't mention district attorney Alvin Bragg by name, who has recently been receiving death threats for his investigation, nor did he call on the crowd to protest or take direct action, which he has done recently.
Trump's Waco rally proved that he still has what it takes to pull huge crowds, but will it matter if the New York grand jury votes to indict him? The country awaits.
Cover photo: IMAGO / UPI Photo