Has the Taylor Swift and Travis Kelce promo been pushed too far?
East Rutherford, New Jersey - With Taylor Swift dominating headlines for her rumored romance with Kansas City Chiefs star Travis Kelce, the NFL and other brands may have taken things too far as they look to cash in on the viral love story.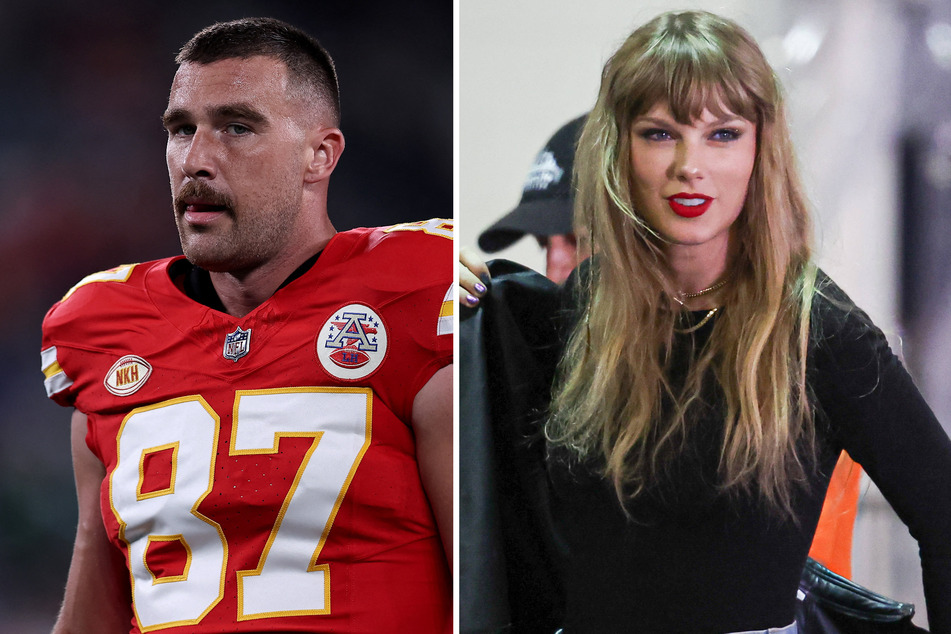 Unless you have been living under a rock, the buzz about the 33-year-old pop star's rumored romance with Kelce has been impossible to escape.
Swift followed up her internet-breaking first in-person game appearance at his home Arrowhead Stadium with a second showing at MetLife Stadium on Sunday, where she cheered on the tight end battling the New York Jets.
Like the week prior, the NFL quickly hopped on the buzz, previewing the game with a compilation of TikTok and other social media videos about the alleged couple and declaring Sunday Night Football "Taylor-made for Sunday Night."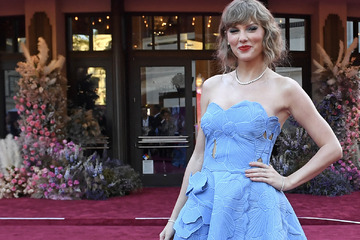 The national broadcast then showed her in the stands a whopping 15 times during the game.
Though the chatter can be fun, both football fans and Swifties alike have shared their concerns about the inflated chatter, and on the NFL and other brands using the Swift-Kelce romance to boost themselves online.
Case in point: After a Swift fan account shared a photo of the singer posing near a plate of chicken tenders, ketchup, and "seemingly ranch" sauce at the game in Kansas City, brands leapt to profit off the meme. Heinz launched a new "Ketchup and Seemingly Ranch" limited edition bottle, Primal Kitchen released a Seemingly Ranch" dressing that comes with friendship bracelets, and so on and so forth.
Gossip about Swift's love life is certainly not something that's going to end anytime soon, and it wouldn't be expected to, given her – and Kelce's – immense star power. But with brands now clearly exacerbating and capitalizing on it for financial gain, the terrain has shifted in an unsettling way.
Why are the NFL and brands capitalizing on Taylor Swift and Travis Kelce?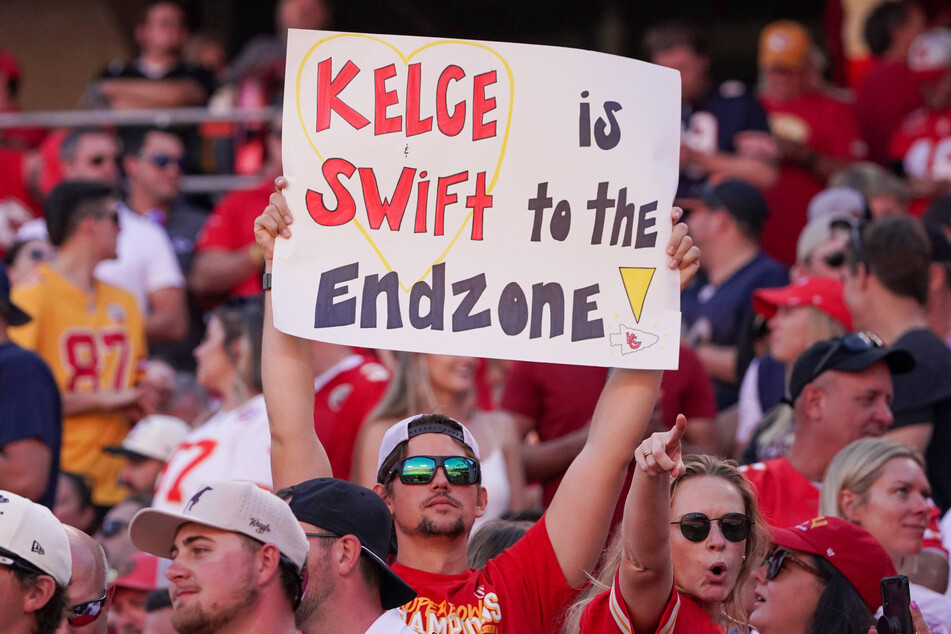 Swifties and NFL fans, and especially any intersection between the two camps, have certainly gotten a kick out of the unexpected romance.
But when that fun is crashed by corporations looking to cash in on celebrities' personal lives, things certainly start to feel less genuine.
Of course, the NFL may be a bit of an exception, as filming Swift's reactions is undoubtedly important - especially to fans tuning in primarily to see her. Still, with the league's Swiftian social media bios, headers, and much more, it's hard not to feel that it may be obsessive and simply too much.
Though the obvious financial profits and notoriety may be driving most of the Swift-Kelce promotional content, there's still a chance for the chatter to have a positive impact on sports.
Encouraging the celebrity crossover is a clever move for the NFL, as adding a new crop of young and largely female viewership isn't a bad thing – both financially and socially. Increasing the presence of female sports fans is vital, especially when female athletes continue to struggle to earn equal coverage, mainstream popularity, opportunities, and more despite historic success in their respective sports.
One can argue, and only hope, that adding more female interest into the mix will positively impact female viewership, future female leaders in the arena, and likely sports at large.
Still, a careful boundary must be protected, one that can acknowledge the gossip without entirely exploiting Swift's personal life for financial gain.
Cover photo: Collage: Dustin Satloff / GETTY IMAGES NORTH AMERICA / Getty Images via AFP & IMAGO / USA TODAY Network