George Santos accused of taking thousands from GoFundMe for a dying dog
Howell, New Jersey - A disabled military veteran has accused new congressman George Santos of running off with the money he raised for his dying dog.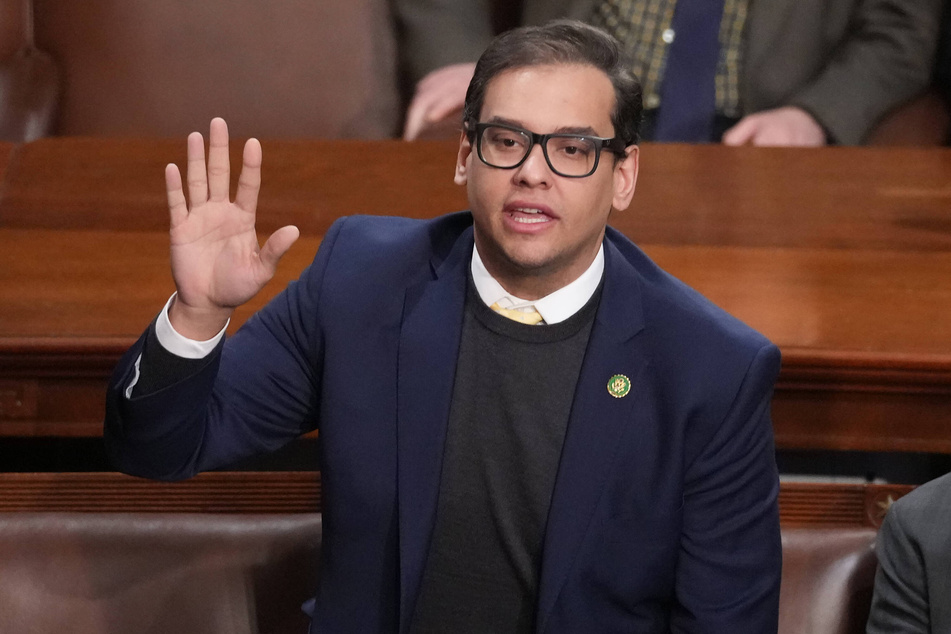 The recently sworn-in Long Island representative who has admitted to lying about huge portions of his resume, is now under fire again.
According to a report by Patch, veteran Rich Osthoff (47) was given a service dog named Sapphire following his honorable discharge from the Navy in 2002.
He and the pup formed a tight bond over the years, but disaster struck in 2016 when a life-threatening tumor was discovered in Sapphire's stomach. After learning that the surgery to remove it would cost around $3,000, a veterinary technician referred Osthoff to a pet charity called Friends of Pets United.
The charity was founded by someone named Anthony Devolder, an alias congressman Santos has reportedly used multiple times in the past.
In May 2016, the charity helped create a GoFundMe in an effort to help raise the money for Sapphire's surgery.
Yet, that money was never made it to the pup.
Did George Santos run off with money meant for a dog's life-saving surgery?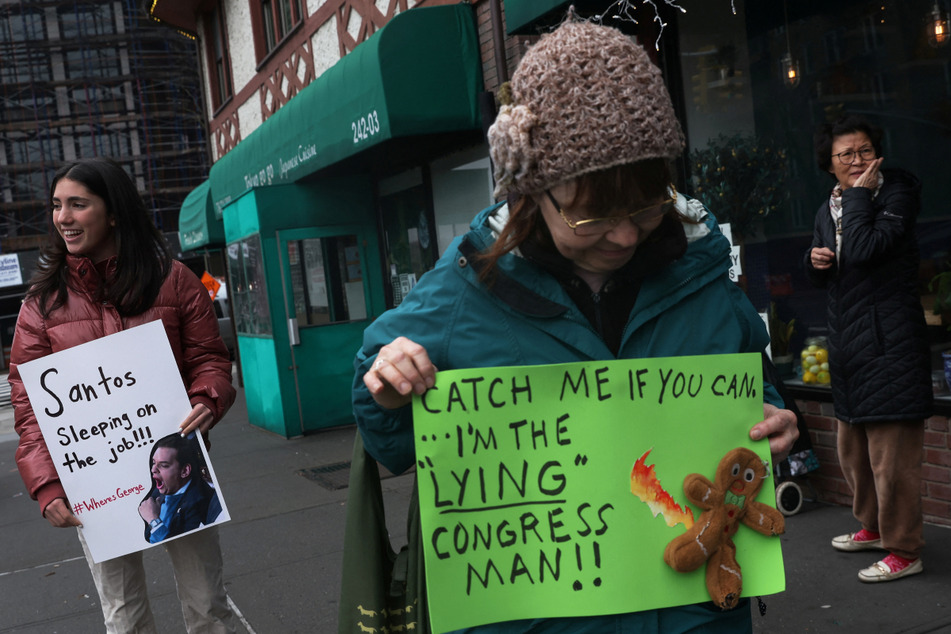 To save Sapphire, Osthoff was also receiving help from retired police sergeant and fellow veteran Michael Boll, whose NJ Veterans Network helped run the campaign.
Boll claimed that after helping Osthoff raise well over the $3,000 needed for the surgery on GoFundMe, Santos allegedly disabled the fundraising page and disappeared with the money.

Devolder, Santos' presumed alias, later told Osthoff, as seen in a screenshot of a text conversation, that Sapphire "is not a candidate for this surgery" and the funds raised had been "moved to the next animal in need."
As Devolder continued to give both veterans the run-around and make even more false promises, Sapphire passed away from her illness on January 15, 2017.
George Santos currently faces multiple scandals but remains in office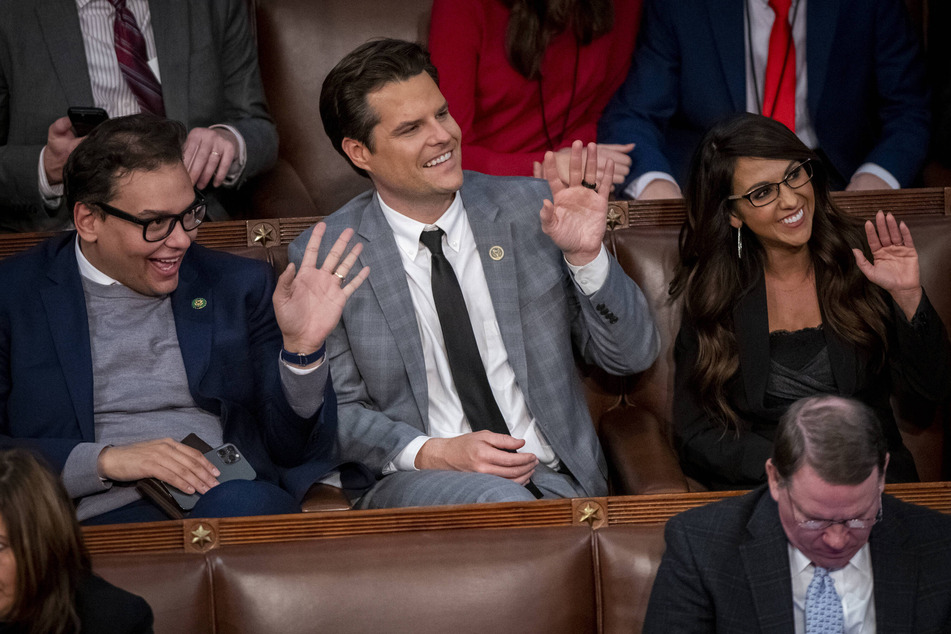 Santos, an avid Donald Trump supporter who allegedly urged rioters to overturn the election results during the January 6 Capitol attacks, has been consumed in scandal for multiple scandals since he won his seat in Congress in November.

He recently doubled down on lying about his resume, which included false personal information and career history, which helped him get the position.
The politician also received backlash after it was discovered that he has been lying for years about being of Jewish descent.
He is currently facing charges of fraud in Brazil and is under investigation by county and federal prosecutors in the US. Members of both political parties have repeatedly asked him to step down, but he has refused to do so.
Despite the controversy that surrounds him, some GOP members have continued to stand by him, including House Speaker Kevin McCarthy who argued that Santos' lies shouldn't result in him being forced out of office. On Tuesday, he was received two House committee assignments.
As for the claims by the two veterans, Santos told media outlet Semafor that the story was "fake" and that he had "no clue who this is."
While Boll and Osthoff would love to fight Santos on it, very little information is known about the now defunct charity, and there have been no records of the GoFundMe page found on internet archive websites, leaving them with very little evidence to back up their claims.
Veteran Richard Osthoff fortunately received a replacement support dog after Sapphire's passing, but he still misses his old friend.
"I loved that dog so much, I inhaled her last breaths when I had her euthanized," he said.
Cover photo: Imago/UPI Photo