George Santos greeted by angry protesters as thousands of documents turned over to legal team
Central Islip, New York - Indicted New York Representative George Santos appeared in court on Friday as prosecutors said they turned over around 80,000 pages of documents to the defense earlier this week.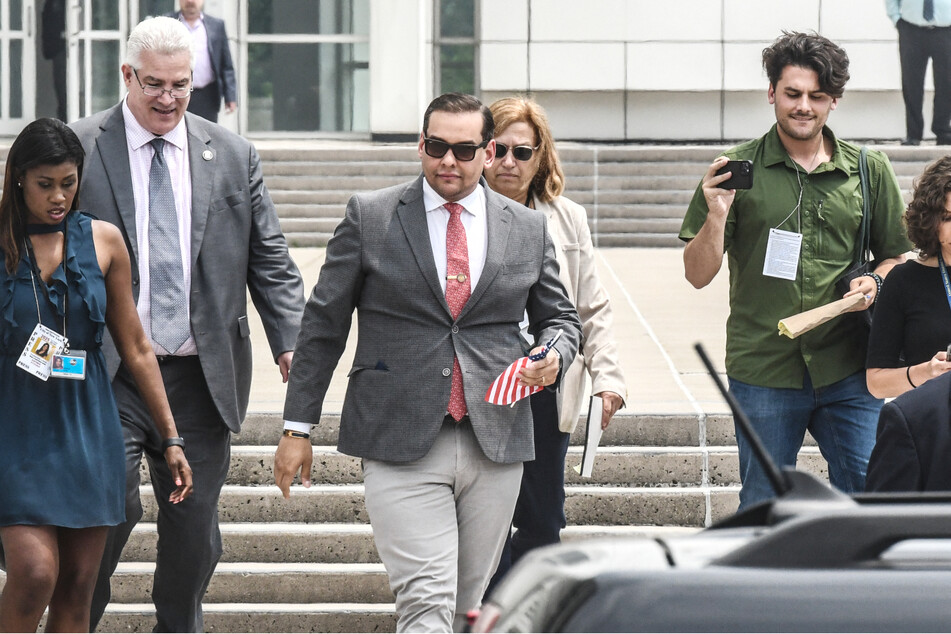 According to CNN, Santos remained quiet during the court hearing, seated with his hands folded in front of him.
The politician is facing several federal charges, which includes wire fraud, theft, and filing false statements to the House of Representatives.
During his arraignment in May, he pled not guilty, and was released after a $500,000 bail was posted by his father and aunt.
He continues to maintain his innocence, calling the trial a "witch hunt," and refuses to resign despite admitting to lying – citing dedication to his constituents.
As the embattled Congressman arrived at and left the Long Island federal courthouse, he was met with chants from angry voters, with some reportedly shouting "Resign!" and "Shame!"
Rich Osthoff, a veteran who claims that Santos stole money from him that was needed to treat his dying dog, was also there to protest, holding up a sign that said "Rep. Santos killed my service dog, Sapphire."
Jody Kass Finkel, the founder of Concerned Citizens of NY-03, said that his constituents are the real "victims" of what she called a "premeditated con."
Santos' next court date is scheduled for Thursday, September 7, giving his legal team ample time to review the defense documents.
Cover photo: STEPHANIE KEITH / GETTY IMAGES NORTH AMERICA / Getty Images via AFP