President Biden's first year: Big talk and little action
Washington DC – President Joe Biden's first year in office has been one of big talk and little action when it comes to addressing everyday Americans' greatest needs. In other words, it's been pretty much exactly what progressives expected.
The administration seemed to get off to a decent start with the passage of the $1.9-trillion American Rescue Plan, which extended temporary federal unemployment checks and child tax credits to families in need.

But despite the relief the law provided, a provision that would have raised the federal minimum wage to $15 an hour was stripped from the final bill, leaving workers vulnerable to the ravages of a still-raging pandemic.
With their health, safety, and economic livelihood at risk, workers across the country rallied together to demand basic protections on the job.
The revival of the US labor movement has seen some big wins over the last year, but there has been little federal action taken to stop big businesses from infringing on the basic rights of their employees, especially as the Protecting the Right to Organize (PRO) Act remains stalled in the Senate.
In addition, Biden's failure to extend wide-ranging student loan forgiveness to 41 million US borrowers has left many in a state of desperate uncertainty.
At more than $1.7 trillion, student debt is at its highest levels in American history.

Racial justice still a pipe dream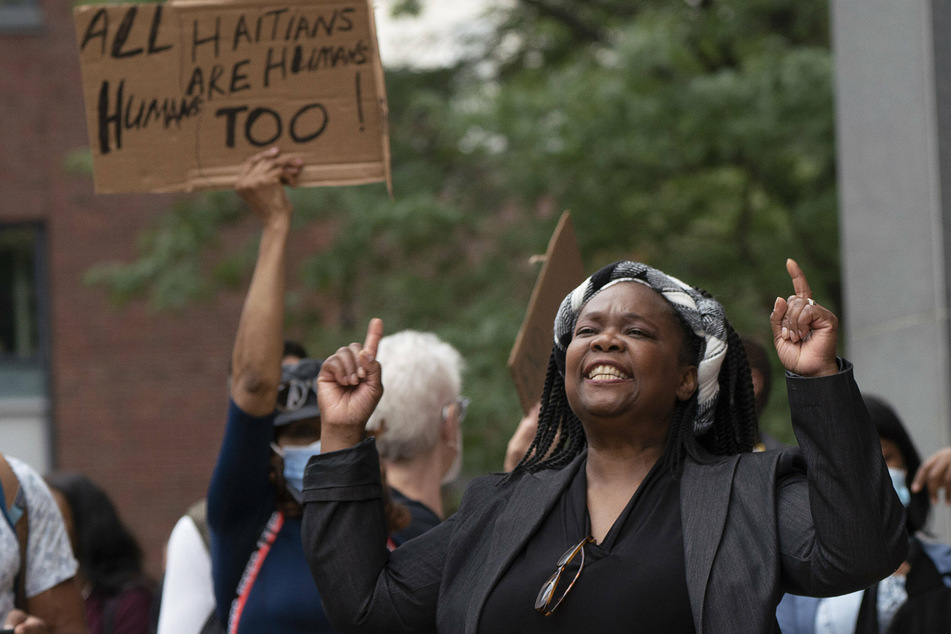 When it comes to racial justice, the picture isn't any rosier.
Sparked by the police murder of George Floyd, Black Lives Matter (BLM) supporters have called on the Biden administration to pass sweeping criminal justice reforms, including divesting from law enforcement and reinvesting those funds into crucial social services that would benefit communities under threat.
Though the president has spoken on several occasions with Floyd's family, the federal government has yet to pass even modest reforms after Senate talks on the George Floyd Justice in Policing Act failed.
In direct contradiction to BLM demands, the Biden administration actually signed legislation to increase police budgets and enable local forces to hire more officers.
Migrants and refugees have also faced the brunt of policies which treat them as less than human. After Vice President Kamala Harris came under fire during a trip to Guatemala for telling potential migrants, "Do not come," Biden did nothing to reverse course.
In fact, by leaving the Trump-era Title 42 protocol in place, he continues to deny Black and brown migrants the basic right to apply for asylum before deportation. Though he signed an executive order not to renew federal contracts with private prisons, the president has yet to do so with for-profit migrant detention centers.
Like Obama before him, Biden promised to close the infamous Guantanamo Bay detention center. Not only has he not done that, but his administration has actually floated the idea of using the camp as a place to confine migrants and refugees.
Signature policies doomed to failure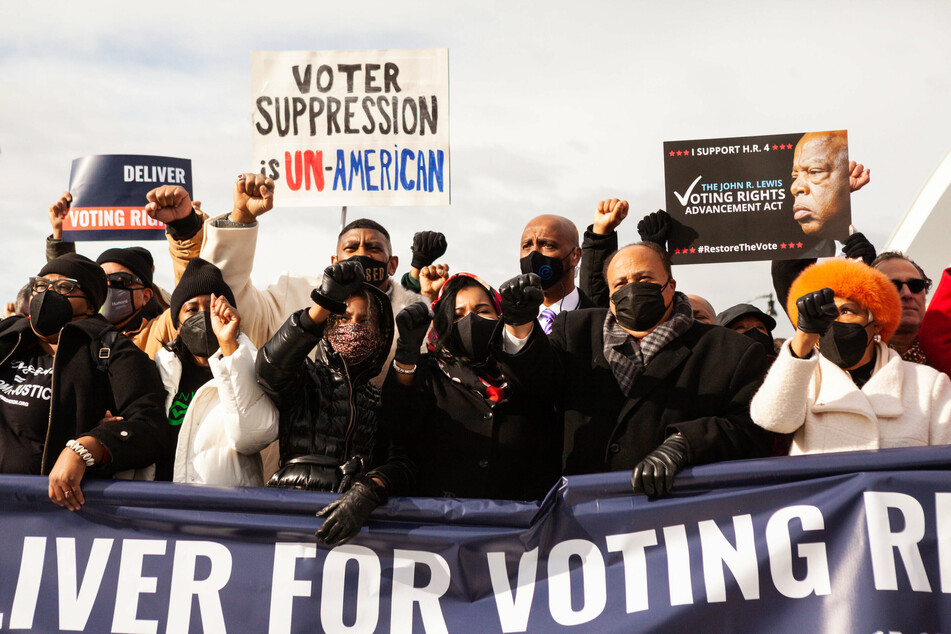 The last few weeks have done little to boost Biden's approval ratings, now at their lowest point in his presidency so far.
The president has failed to corral conservative members of his own party into supporting core aspects of his agenda.
The Build Back Better Act, which would have provided key investments in a number of social programs, faced significant cuts before it was finally tanked by Democratic Senators Joe Manchin and Kyrsten Sinema.
Federal voting rights legislation faced a similar fate after Manchin and Sinema refused to approve one-time filibuster rule changes. Biden was criticized for doing too little, too late during the months of negotiations leading up to this week's vote.
These big losses have led to a feeling of doom and gloom among Democrats as the 2022 midterm elections approach.
They have also left millions of Americans without the support they need to make ends meet.
As if that weren't enough, Black and brown voters in GOP-led states are seeing their ability to make change at the ballot box severely curtailed by rabid right-wing ideologues bent on keeping power.
Though Biden has promised to keep fighting for social spending and federal voter protections, his track record to date doesn't give much room for hope.
Cover photo: Imago/UPI Photo