Are Olivia Dunne and Arch Manning's latest Instagram moves a love sign?
Baton Rouge, Louisiana - It seems Olivia Dunne does have a thing for country boys!
The queen of Name, Image, Likeness (NIL) aka Olivia Dunne has been making waves on social media as of late.
Recently, LSU's star gymnast shocked the world by becoming one of the first college athletes to model for the Sports Illustrated Swimsuit Issue.
With a staggering 7.4 million followers, Dunne has also become somewhat of a TikTok sensation, and she's no stranger to teasing fans with a slew of dating-related posts.
From revealing what's holding her back in the dating world to admitting country boys are her type, Dunne has been giving potential suitors all the information they need to win her heart.
This week, Dunne started following a country boy on social media who has star quality all his own: Arch Manning.
Manning, the nephew of Super Bowl champions Payton and Eli Manning, is one of the biggest names in college football. Now, it seems he's amongst Dunne's rapidly growing fan base.
Is Manning, who followed Dunne back on Instagram, the country heartthrob Dunne is subliminally talking about in her latest TikToks.
Olivia Dunne and Arch Manning are the nation's hottest student-athletes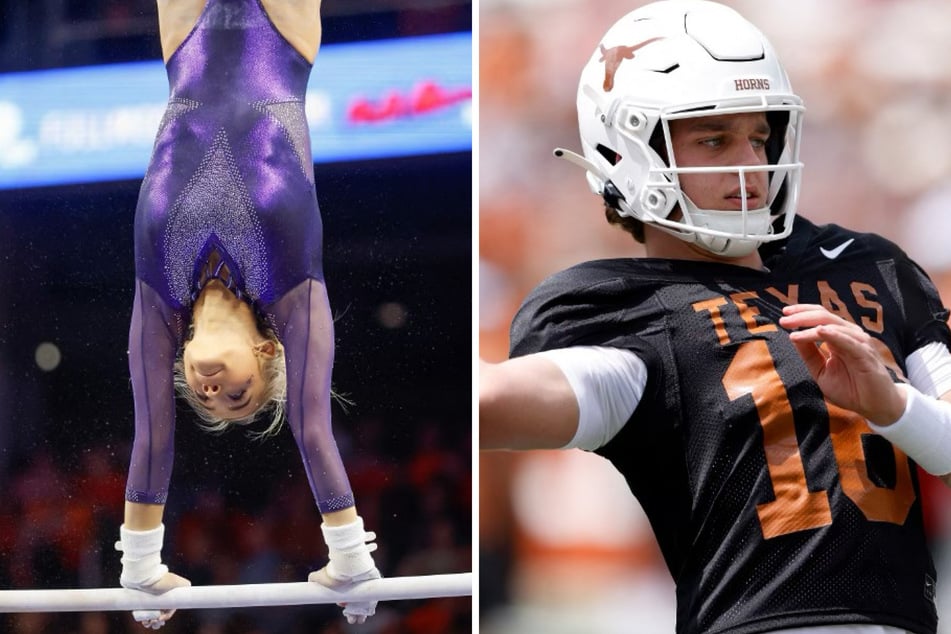 Dunne and Manning are two of the most sought after student-athletes.
Dunne is the highest-paid female college athlete – and second-highest student-athlete overall – and brings in a massive $3.4 million in NIL deals, per On3.
Manning impressively sits as the highest-paid football player and third-highest student-athlete overall behind Dunne with $2.8 million dollars in NIL deals per On3 – though he's pledged not to accept any money until he's the starting quarterback at the University of Texas.
While Manning isn't as active as Dunne on social media, he has a combined following of 254,000 followers across Instagram, TikTok, and Twitter.
Perhaps, Dunne's recent follow will encourage the young passer to become more active?
Then again, given how focused Manning is on improving his skills on the field, maybe not.
Both Dunne and Manning are in the offseason for their respective sports. Dunne will enter the 2023-24 NCAA gymnastics season as a senior, while Manning will enter the 2023-24 college football season as a true freshman.
Cover photo: Collage: Michael loccisano / Tim Warner / GETTY IMAGES NORTH AMERICA / Getty Images via AFP