What is Taylor Swift recording at Electric Lady Studios?
New York, New York - In between sold-out shows on The Eras Tour, Taylor Swift has been hard at work with frequent recording studio visits in New York City, and fans can't help but wonder what this music mastermind is planning.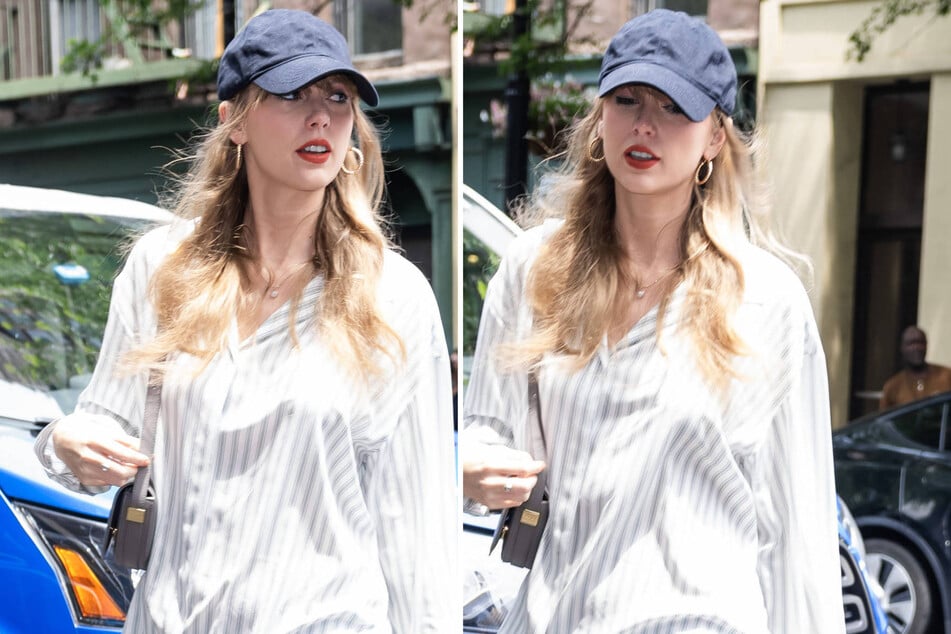 The 33-year-old has been repeatedly spotted at Electric Lady Studios in Greenwich Village on weekdays amid her stadium tour.
And she hasn't been alone, either. In May, a flood of celebrities - mostly musicians - were spotted exiting the studio on the same night as Swift.
Some of the big names in attendance include Kendrick Lamar, Florence Welch, Jack Antonoff, Gracie Abrams, Maggie Rogers, Michelle Zauner, and more.
While this may have been some kind of party, there have been enough suspicious spottings to fuel theories about a new album with some killer collaborations.
Adding yet another twist, Stranger Things star Joe Keery was spotted leaving Electric Lady Studios on Monday. Though the 31-year-old is likely best known for his role as Steve Harrington in the Netflix hit, he's also a musician under the stage name Djo.
With Speak Now (Taylor's Version) just over a week away, it would come as no surprise that Swift has already got her next project lined up.
Could she be working on her next re-recording, or is she planning a brand-new album?
What is Taylor Swift's next re-recording?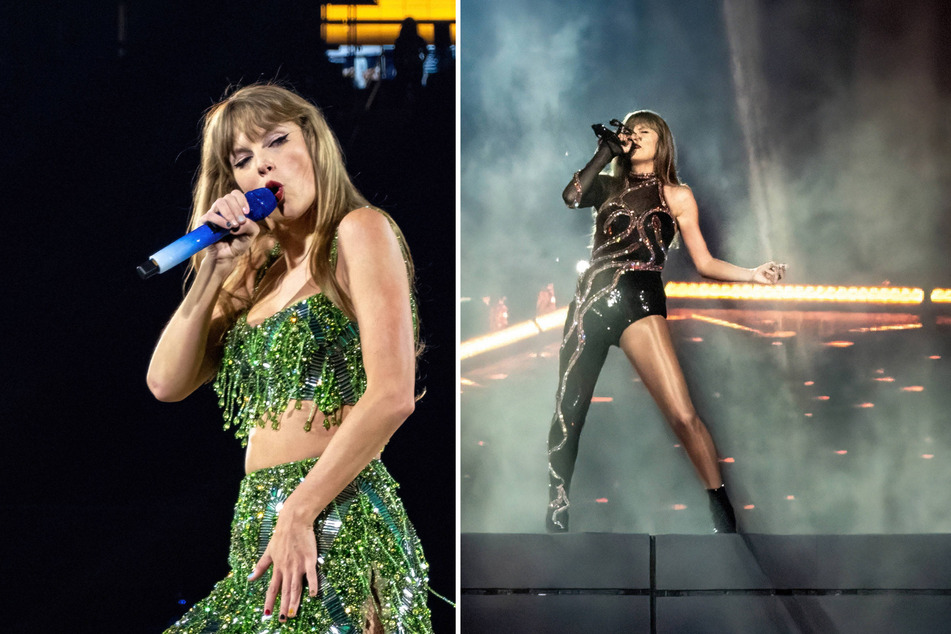 First, the re-recording theories.
After Speak Now (Taylor's Version) drops on July 7, she will have just three re-recordings left to complete: Taylor Swift, 1989, and Reputation.
Of those three, Swift has dropped the most Easter eggs and hints at 1989 (Taylor's Version), so most Swifties are convinced that will be the next release.
Perhaps adding the most evidence for this theory is Kendrick Lamar's appearance at the studio.
Swift collaborated with the rapper for a remix of Bad Blood, which would more than likely make the cut for 1989 (Taylor's Version).
However, Reputation (Taylor's Version) can't be ruled out either. Rolling Stone has noted that many contracts forbid re-recording an album until five years after its release.
That date arrived last November, so it would make sense that Swift could just be getting to work on it now.
For either re-recording, the many celebrity sightings could mean they're potential collaborators on vault tracks, as Swift has made it a frequent practice to include features on these previously-unreleased songs.
Is Taylor Swift recording a new album?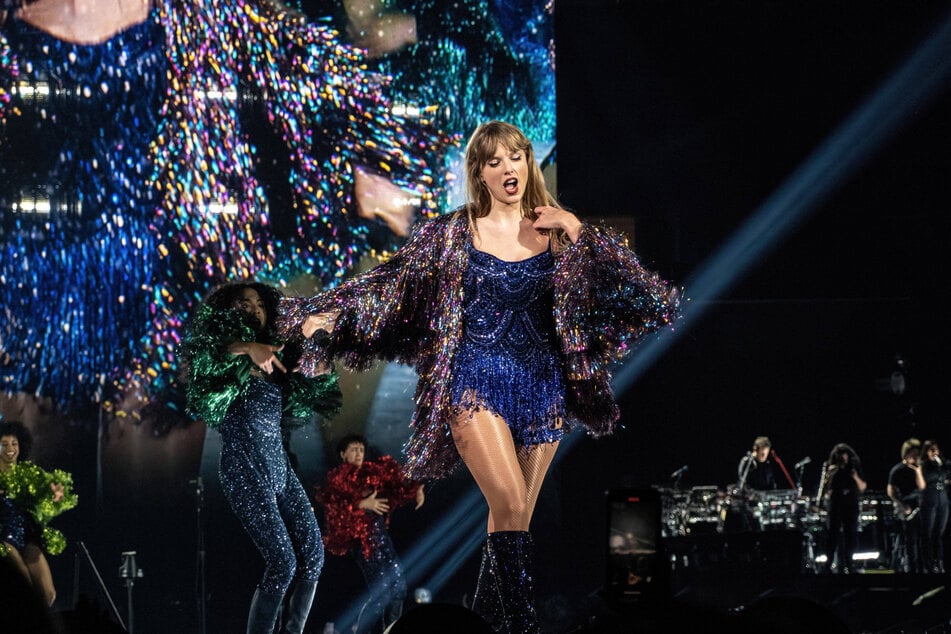 With Midnights in October 2022, Swift confirmed she is willing to break up her re-recording releases with original work.
The release of You're Losing Me, a supposed Midnights vault track released exclusively on CDs sold at her recent concerts, suggests she's been in the studio working on new music since recording her 10th studio album.
The vault track certainly seems to be about her split from Joe Alwyn after six years together. Considering they publicly ended things in April but were spotted together as recently as February, this was more than likely recorded post-Midnights.
The Grammy winner is famously known for her keen ability to capture heartbreak through her lyrics, so she would certainly have already begun putting pen to paper on new music inspired by the surprising split.
It's also worth considering, however, that Swift has extended The Eras Tour through 2024 with her international dates.
Though a new album certainly can't be ruled out, it would make far more sense to drop another re-recording next while she's still on tour and promoting her older albums already.
But Swift is quite the mastermind at planning, so it's definitely possible that her next re-recording is ready to go and that the Electric Lady Studios project is indeed new music set for a further release date.
Cover photo: Collage: IMAGO / Cover-Images