New music: The songs that have slayed 2022 so far
Inflation. Drought. Long Covid. SCOTUS setting the country alight. Six months in, 2022 appears eager to match the chaos of the last few years of the decade. Yet, as always, great songs have helped get us through. Here are our favorites of the year so far.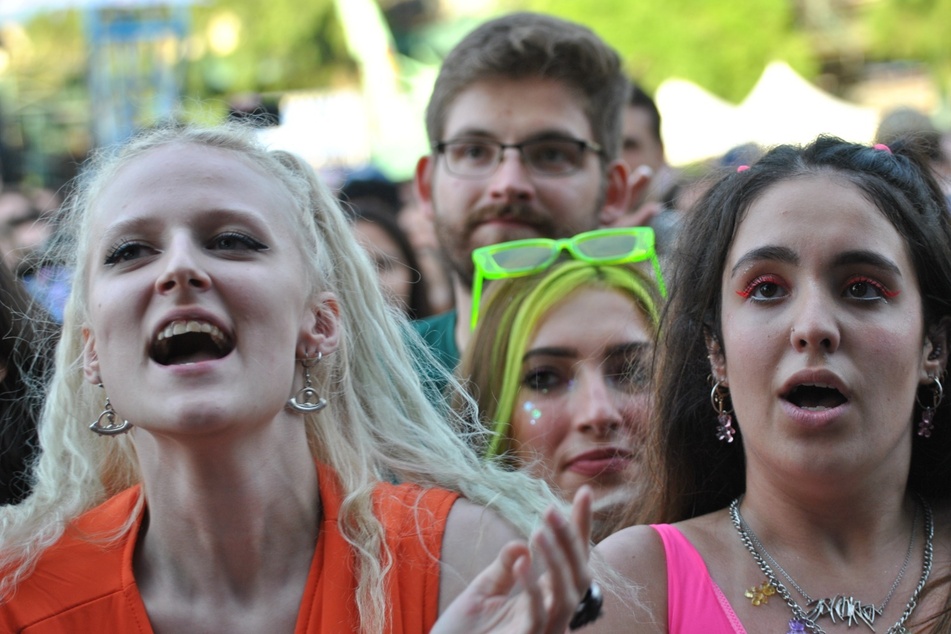 Just this month, we've gotten some of the best jams of the year.
Some are old - Kate Bush's resurrected song Running Up That Hill, and some brand-new - Beyoncé's Break My Soul, but all the recent releases are in the running for song of the summer.
This year, we've seen hip-hop giants jump back into action and daring new acts connect with fans on TikTok.
And the full-fledged return of live music seems only to have spurred appetites for the recorded variety.
Here's a list of our picks for the best songs of 2022 so far.
New Music: Bad Bunny, Dove Cameron, Gunna, and more turn things up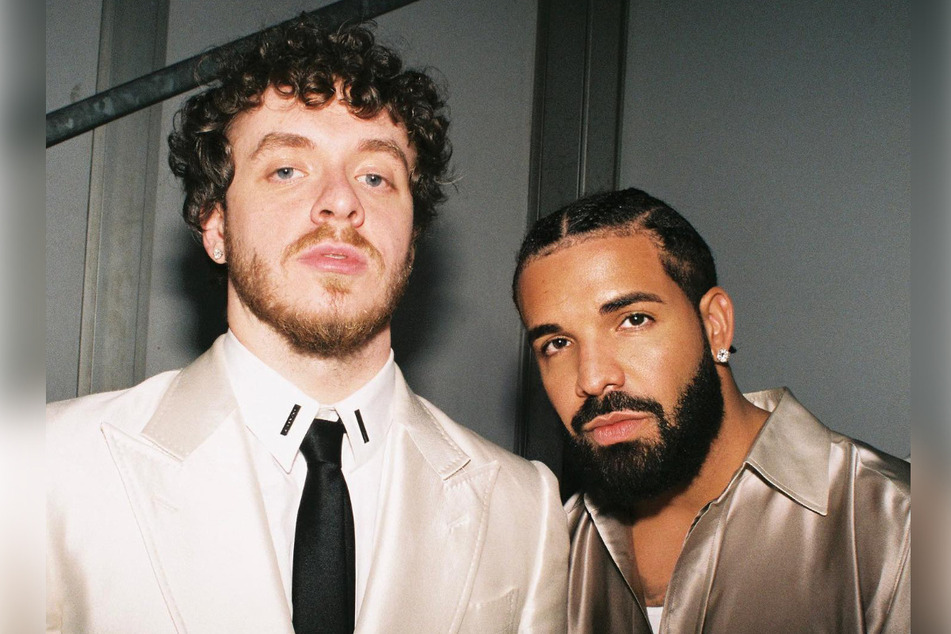 Drake, Sticky: Whether you love or loathe Drake's new album, Sticky is the one track everyone has agreed on. It's one of two cuts on Honestly, Nevermind where he deigns to rap, and it captures all his current interests, which apparently include skulking around DTLA's after-hours raves. It's nice to hear from the late Virgil Abloh again, too.



Anitta, Envolver: In her first international No. 1 hit, which made her the highest-ranking Latina on Billboard's Global 200 chart, Brazilian bombshell Anitta serves "la combi completa," or the complete package: There's the audacious wordplay, the universally sexy reggaeton groove and the viral dance challenge that doubles as a full-body workout.


Bad Bunny feat. the Marías, OtroAtardecer: In this enchanting indie-pop B-side from his new album, "Un Verano Sin Ti," the Prince of Puerto Rico gets a dose of Cali cool from LA starlets the Marías. His new album, dropped in May, still has fans in a frenzy.


Priscilla Block, MyBar: Top-shelf internal rhyme from Nashville, where the cheap stuff just won't do: "Out of the corner of my eye/ I see the door guy checking your ID."


Dove Cameron, Boyfriend: Slyly gender-bending lyrics + a throaty post-Billie Eilish vocal performance = a long-sought pop hit for this former Disney Channel kid.


Gunna and Future feat. Young Thug, PushinP: The fact that two of this track's three artists are currently in jail on an array of conspiracy charges shouldn't detract from how hard Pushin P still hits. It's tough to hear it with the veil of Young Thug's RICO indictment, but his music is low-and-slow Atlanta trap magic, whatever comes next.


Jack Harlow, FirstClass: "I know what they like, so I just keep cheesin'," Harlow raps over a perfect Fergie sample that proves he's right. His sophomore album furthers the point.
Not to worry, the bangers don't stop there.
New Music: Kendrick Lamar, The Weeknd, Lizzo, and more release bangers of the year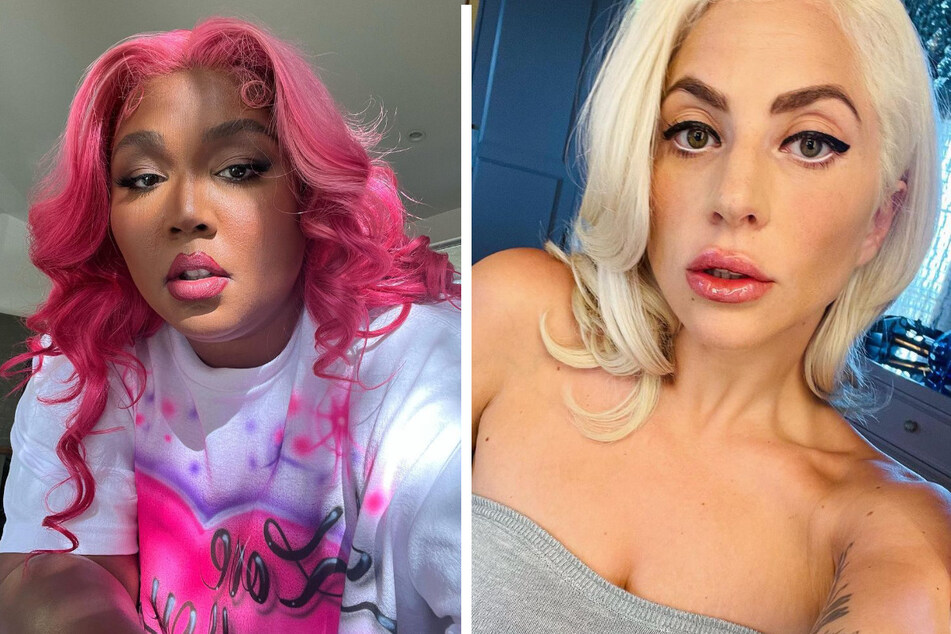 Lady Gaga, Hold My Hand: No, it can't hold a Bic lighter to Shallow from A Star Is Born. But experienced against the meta-blockbuster delirium of Top Gun: Maverick, Gaga's thunderous '80s-style power ballad achieves a kind of popcorn nirvana.


Kendrick Lamar feat. Summer Walker and GhostfaceKillah, PurpleHearts: Words to live by: "Shut the f— up when you hear love talking." Lamar's fifth album, dropped in May, did not disappoint, and is most likely Grammy-bound.


Lizzo, About Damn Time: This blissful disco-funk banger - set in the narrow window of time between "bad bitch o'clock" and "thick-thirty" - gives her a hook and a groove everyone can bop to. Plus, it's given us the best viral dance of the year, hilariously attempted by everyone from Shaq to the Savannah Bananas.


Megan Thee Stallion and DuaLipa, SweetestPie: Why this veritable buffet of sexual metaphors didn't become the smash it was clearly cooked up to be is one of 2022's great mysteries.


My Chemical Romance, The Foundations of Decay: Twenty years after My Chem debuted with their post-9/11 lament, I Brought You My Bullets, You Brought Me Your Love, the New Jersey emo legends resurface with their first recorded release since 2014's Fake Your Death, a thunderous goth-rock elegy for an empire in flux.


Pharrell Williams feat. Tyler, the Creator and 21 Savage, Cash In Cash Out: Who makes more out of less than Pharrell? This track is just a red-lined 808 and a mean little sample stutter, but it gives 21 Savage and Tyler, the Creator more than enough space to play on their verses.


Rosalía, Saoko: In her inspired callback to rappers Wisin and Daddy Yankee - who delivered a hype song for the ages with their 2004 reggaeton classic Saoco - the Catalan avant-pop star Rosalía revs it up with a frenetic, jazz-fueled kick.


Harry Styles,Boyfriends: Point: "Our house is a very, very, very fine house." Counterpoint: "Boyfriends — are they just pretending?" Harry Styles crushes this track, along with his full invitation into Harry's House, his new album.


Carrie Underwood, Denim&Rhinestones: There's nothing country about the synth-slathered title track from Underwood's latest album. But like any American Idol alum, she's studied enough Whitney and Mariah to make the pop-soul costume fit.


The Weeknd, Out of Time: On the Weeknd's Dawn FM album, this tender ballad follows a spoken-word appearance by Quincy Jones - one way to acknowledge (and to boast about) Out of Time's debt to Off the Wall.
With so many hot tracks to choose from, it's time to hit play – and groove away!
Cover photo: Collage: Instagram/lizzobeating & champagnepapi